Hero Cosmetics, an acne care brand born on Amazon, was acquired for $630 million this week. Hero launched on Amazon in 2017 with one SKU that has since become the No. 1 beauty product on Amazon.
According to Ju Rhyu, co-founder and CEO of Hero Cosmetics, the brand launched on Amazon because it was "the perfect place to test out product-market fit because we weren't sure." Amazon was the "fastest, cheapest, easiest." After Amazon, it launched in retail stores and eventually created a direct-to-consumer (DTC) e-commerce website.
Church & Dwight is acquiring the brand for $630 million, a 14X multiple of the $45 million in EBITDA it generated over the last twelve months. The brand's sales were $115 million. Hero Cosmetics is the third $500m+ Amazon-native brand acquisition, following SmartyPants in November 2020 and Zesty Paws in August 2021.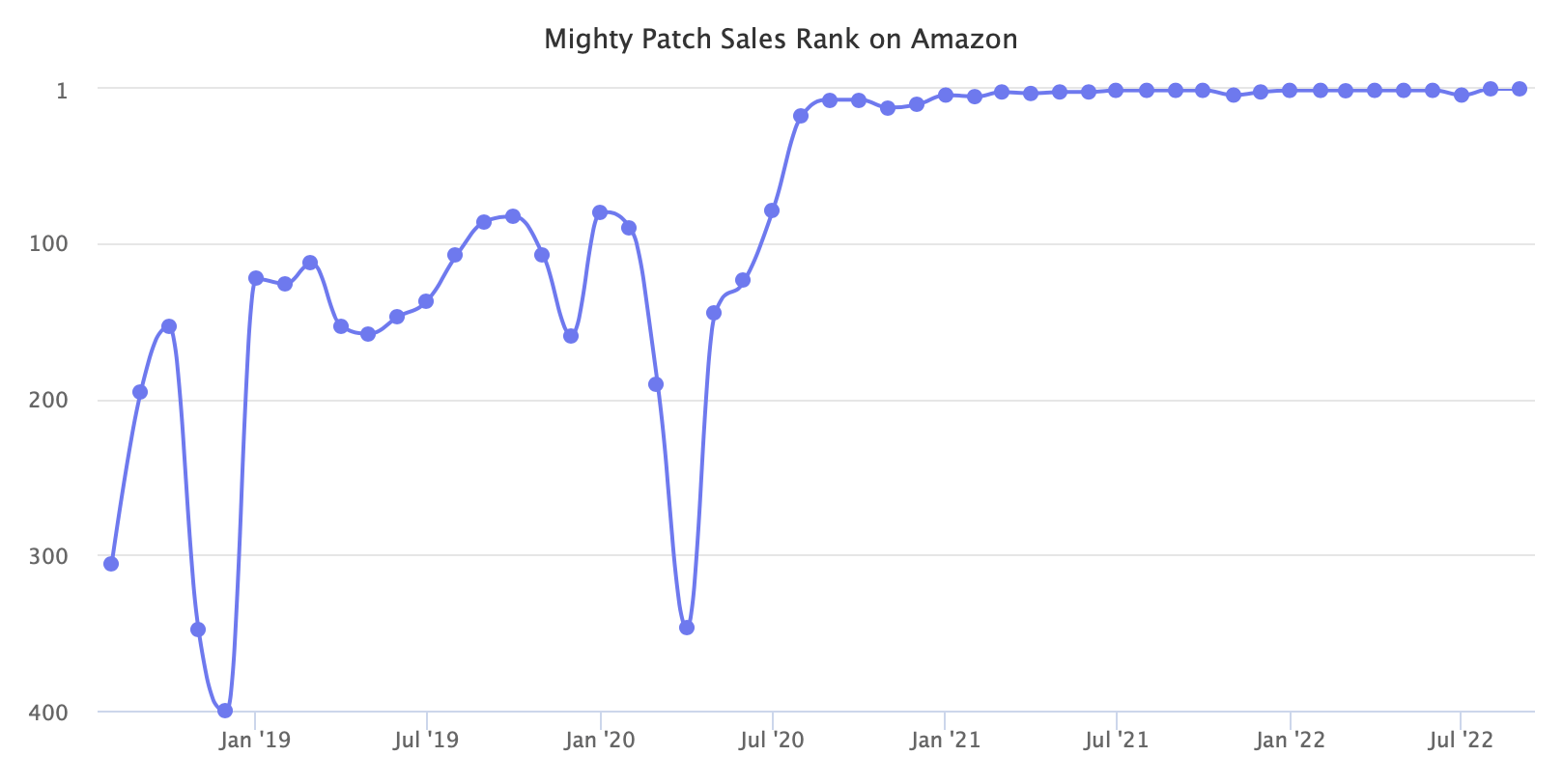 On Amazon, when consumers searched for "pimple patches" or "acne patches," it was the number one result; hence, most shoppers bought Mighty Patch. For over two years, the product has been one of the top sellers in Beauty & Personal Care. The brand has parlayed that into growing in retail stores and its website. "1 sku on Amazon. Then a few skus. Then 1 sku at Target. Then a more skus. 1 sku at Ulta. Then a whole shelf," wrote Ju Rhyu on Twitter.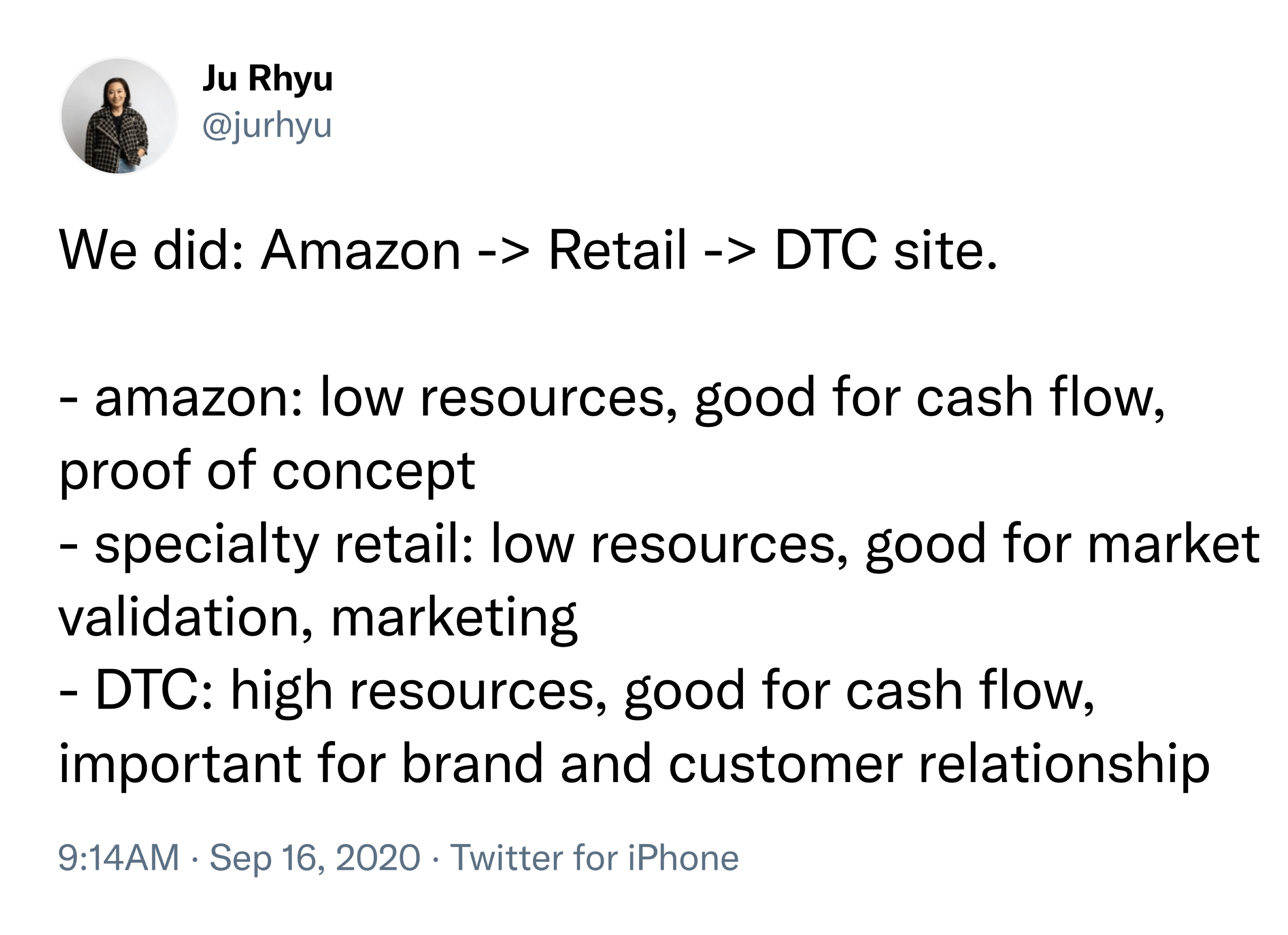 Amazon, retail, and DTC played different roles in the omnichannel strategy. "We use DTC data to inform Amazon decisions; we take insights from Target to innovate on DTC; we use Amazon to impact DTC." Ju Rhyu described Amazon's advantages as "highest ROAS, cheapest CAC, highest repeat rates." While listing "not great data, you don't own the customers, Amazon can private label your product category, risk of squatters" as disadvantages.
Hero Cosmetics is atypical among the DNVB and DTC brands. A whole category of digitally native vertical brands (DNVB) explicitly chooses not to sell on Amazon. At least for as long as they can - eventually, even those brands bring their products to Amazon. For example, the exercise bike Peloton started selling on Amazon in August. Unlike Hero Cosmetics, Amazon comes as the last channel for them.
Hero Cosmetics is similar to the other top Amazon-native brand - electronics brand Anker. Both used Amazon as a proving ground but have since grown brand recognition beyond it. At the same time, both are still generating the majority of their revenue from Amazon.