Amazon's growth has slowed to a halt. However, that's ok. It is lapping Covid-19 boost, which ultimately wasn't a step-change many had foreseen.
Amazon's first-quarter 1P sales were down year-over-year for the first time in two decades. However, the same quarter was up 44% last year, an unusually high growth resulting from the pandemic e-commerce spending boost. The key is that growth over the two years was in line with previous two-year stacks.
From Q1 2016 to Q1 2020, sales on Amazon grew on average 17% year-over-year. If growth happened in equal parts over the past two years, it would have been 18% (instead of 44% and -3%). The high increase in 2020 is offset by slow growth in the last four quarters. As a result, Amazon is up just 1.8% from the trendline it was on before the pandemic. By the end of 2022, it will likely fall below the trendline.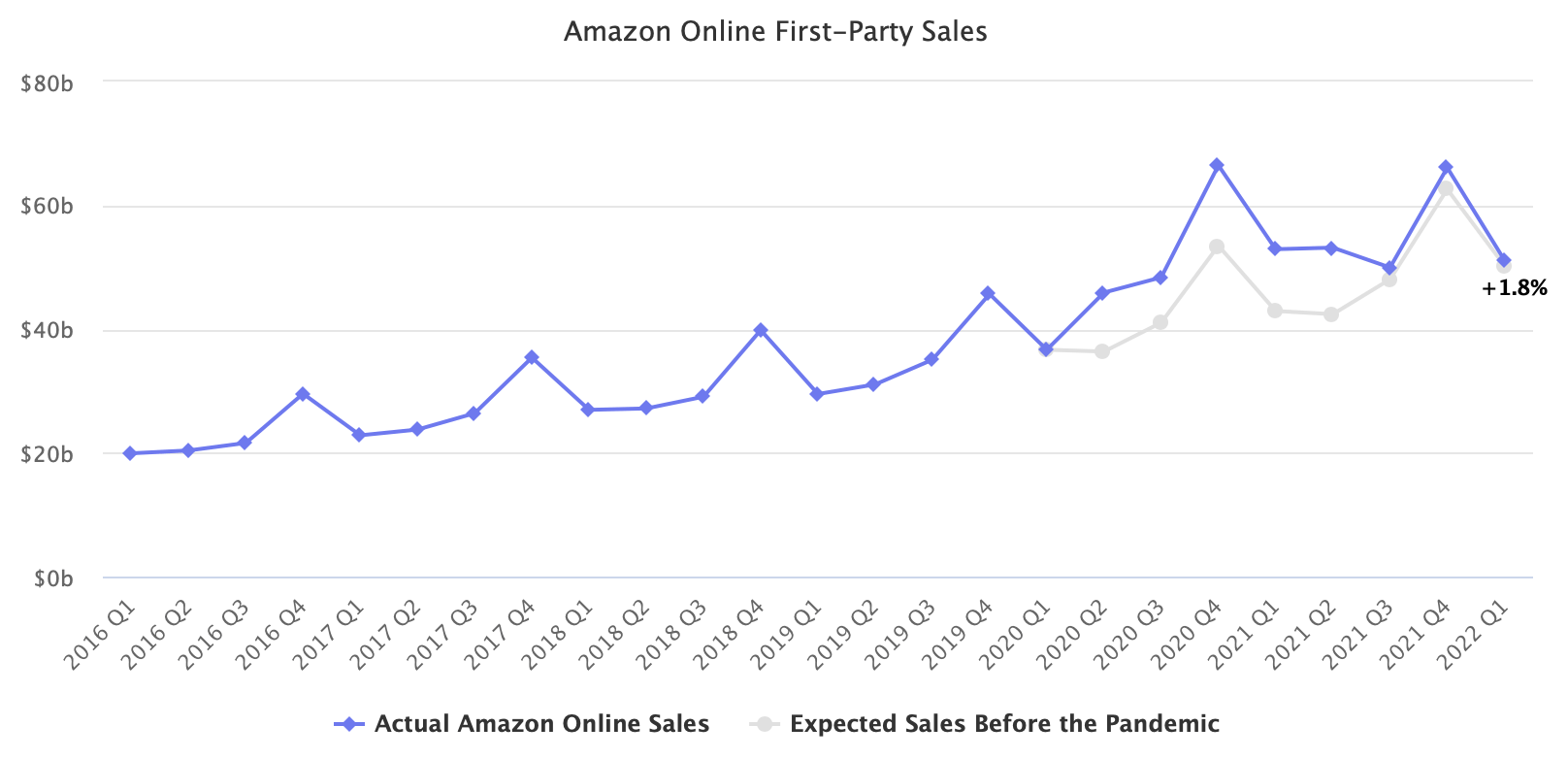 The number of products sold on Amazon during the quarter was flat from a year ago (partly because of a different mix of products bought). Unlike first-party sales growth, the paid units metric includes Amazon and third-party sellers. Sales by the marketplace and thus overall GMV on Amazon had similar results as first-party sales - they were back on the trendline.
The lack of growth in the most recent quarter is simply the result of comparing to unprecedented performance in the year before. The 0% growth in Q1 combined with 44% a year prior nets a 20% averaged yearly growth. That's in line with the trend of units sold over the four years before the pandemic.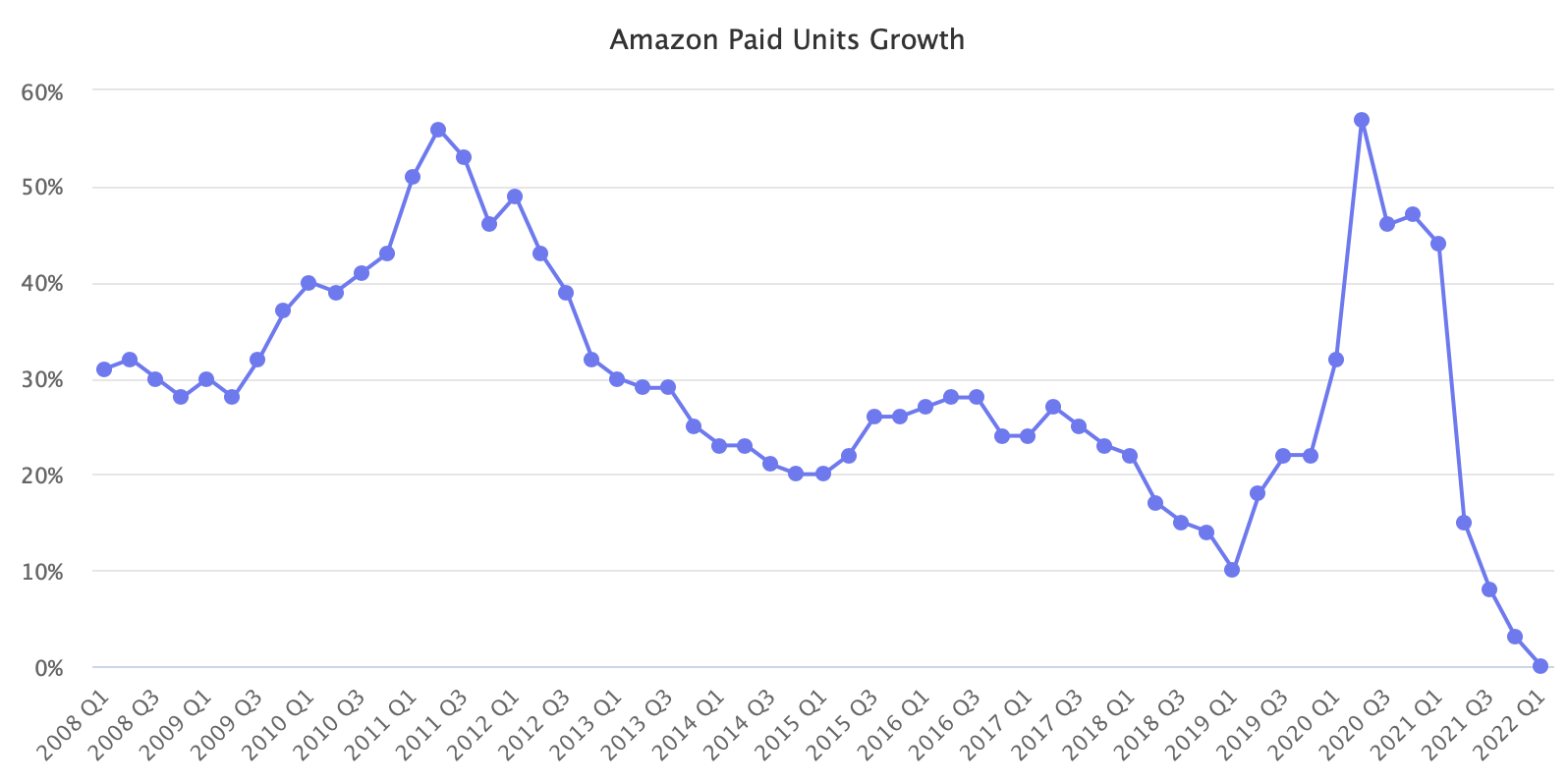 Amazon's results reinforce that Covid-19 didn't accelerate e-commerce - U.S. e-commerce penetration is currently at levels it would have reached even if the pandemic didn't happen. Though, that's not universally true across all product categories.
One year ago, growth led to too much optimism; growth today looks terrible but only when missing the two-year context. Either way, Q1 2022 was the last quarter where lapping Covid-19 was a valid excuse. The rest of 2022 should be back to e-commerce growth. Amazon even said they "currently have excess capacity in our fulfillment and transportation network," after struggling to catch up with increased demand for most of the pandemic. Disrupted manufacturing and global supply chains likely remain the last headwind.