Amazon has quietly stopped featuring its private label brands it previously showed in a "Top Rated From Our Brands" widget in search results. Recently, the widget is no longer present in search results, according to a sample of searches tracked by Marketplace Pulse.
For instance, a search for "hdmi adapter" used to show a full banner of the company's own brand AmazonBasics' products under the "Top Rated from Our Brands" widget at the top of search results. Now, AmazonBasics still appear as organic search results but are no longer featured.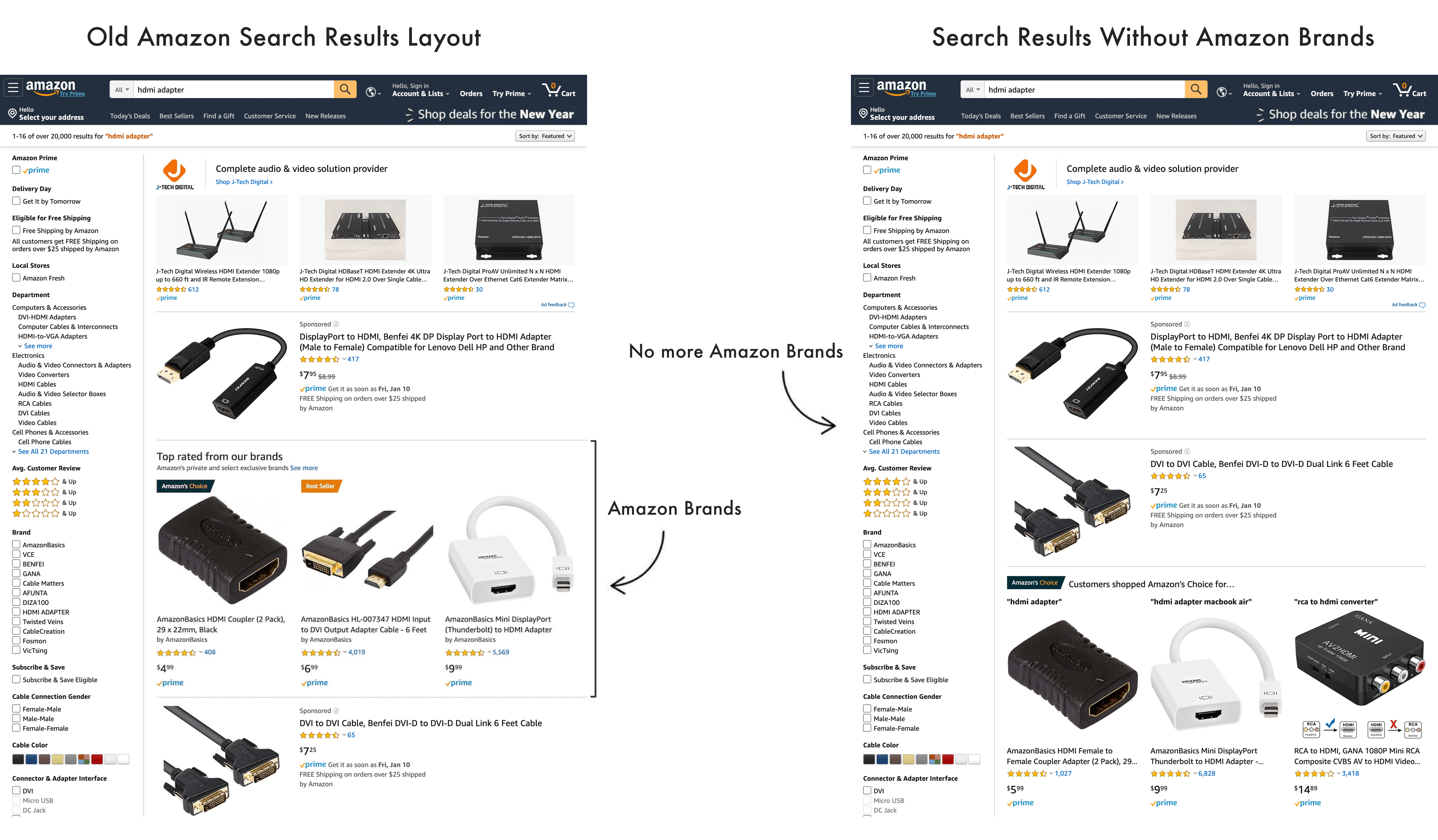 Amazon is still demoting organic search results for editorial placements like Amazon's Choice, related searches, and best-rated products in the category, however. For many searches, there are only two organic results on the whole screen above the fold.
Previously, Amazon gave its private label products a clear advantage in visibility in search results. Amazon reserved those promotions for the company's own private label products and brands created exclusively for Amazon as part of the "Our Brands" program. Treating those brands differently from third-party ones was one of the most critiqued aspects of Amazon.
Despite these tactics used in the past, most brands the company has launched were not successful, and yet the practice garnered the most attention from the critics. The company appears to be trying to reduce the negative perception and claims of anti-competitive behavior by walking back some of its more aggressive tactics.