Prime Day is back for a second year. Amazon hasn't confirmed the date yet, but we are hearing very reliable rumors that Prime Day is back on July 12th this year.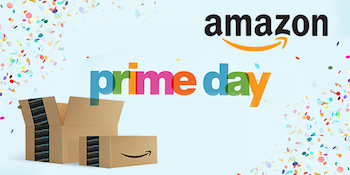 In 2015 Prime Day sales on July 15th increased by over 200% compared to the same day the year before. With some sellers having their best day of the year, even considering Black Friday and Cyber Monday.
Just like last year Amazon again asked sellers months in advance to submit deals for consideration. Products are required to have a deal price lower than the lowest price since January 1st, and a minimum rating of three stars. From that list of thousands of proposed deals Amazon picked the best ones in May and sellers are expected to keep plenty of stock.
Despite the sales surge last year Prime Day sparked some controversy and criticism with a lot products on offer being less than desirable. For example "20% off dishwasher detergent" is not what most customers expected to find. This year Amazon is expected to pay more attention to curating a selection of deals to match expectations.
Currently Amazon Prime Day deals lists an empty page with a message "Prime Day is over now, but you can bookmark this page and come back for next Prime Day". In the meantime the Today's Gold Box Deals is where most shoppers are looking for deals.