Buy with Prime app for Shopify is now available to all merchants. The previously invite-only integration is now open to all merchants who already use or want to use Amazon's fulfillment network.
Buy with Prime allows shoppers with a Prime membership to shop on e-commerce websites other than Amazon and check out using their Amazon account. Crucially, Amazon also handles fulfillment, which means Buy with Prime is not a replacement for PayPal, Shop Pay, or Apple Pay but rather a complete e-commerce experience inside a checkout button. The service launched in April 2022, and Amazon and Shopify announced the partnership to allow Shopify merchants to add the Buy with Prime fulfillment and checkout service in August 2023. The product of that partnership, the Shopify app, is now available to all merchants.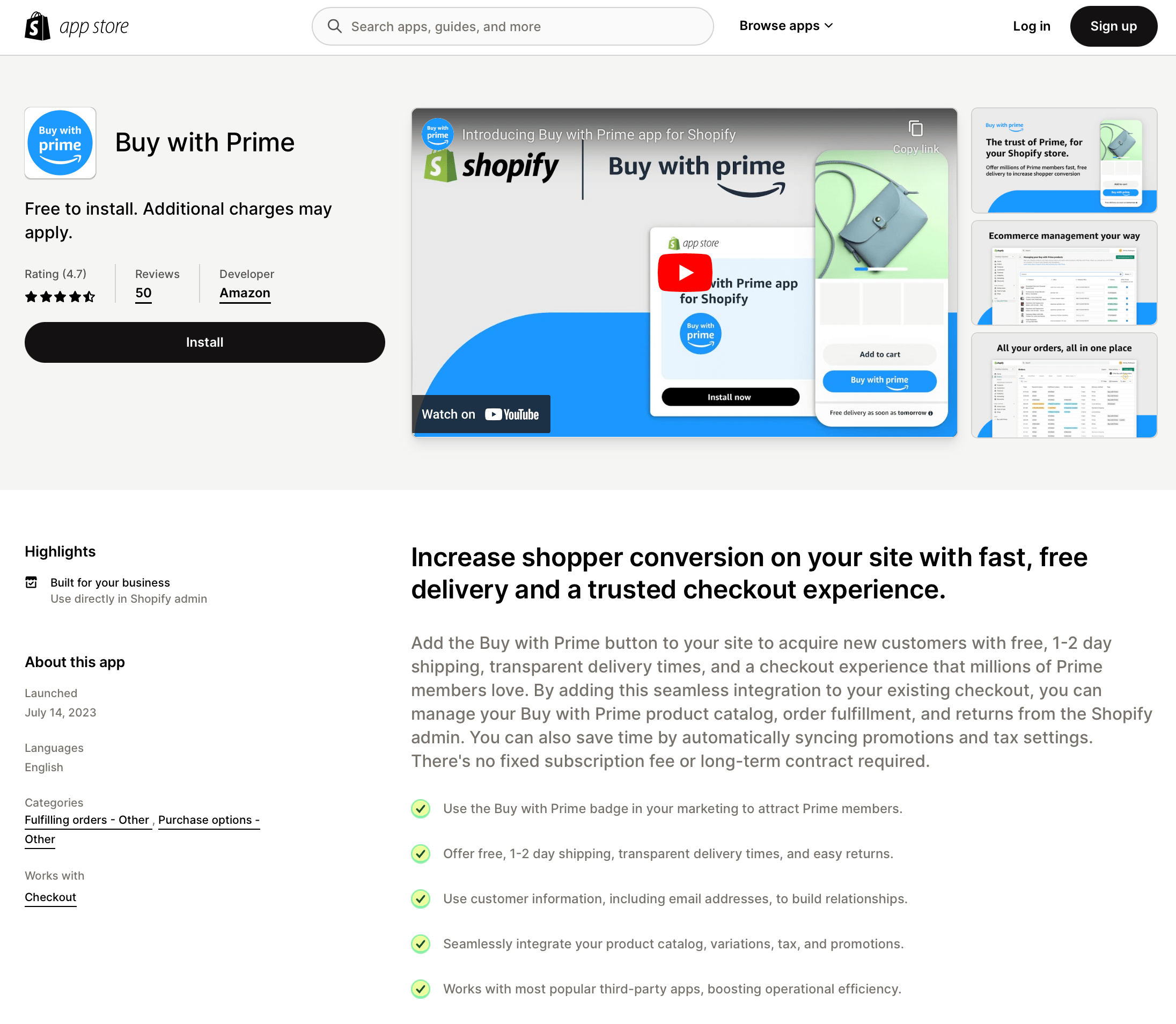 Shopify has by far the biggest pool of e-commerce brands, but when Amazon first introduced Buy with Prime, it had no integration with Shopify or any other e-commerce platform. Shopify seemingly refused and even warned merchants trying to add Buy with Prime to their websites that "You have a code snippet on your storefront that violates Shopify's Terms of Service."
Buy with Prime without the Shopify app was a hack by Amazon to test an idea. Merchants had to manually modify template code, which required skills or working with an agency. The integration app removes a significant adoption bottleneck. The new integration also adds catalog, promotions, and order syncing. Previously, orders placed with Buy with Prime wouldn't appear inside Shopify without external plugins. However, it is missing features like product reviews from Amazon on the product page and a shopping cart for multi-product checkout available in the original integration.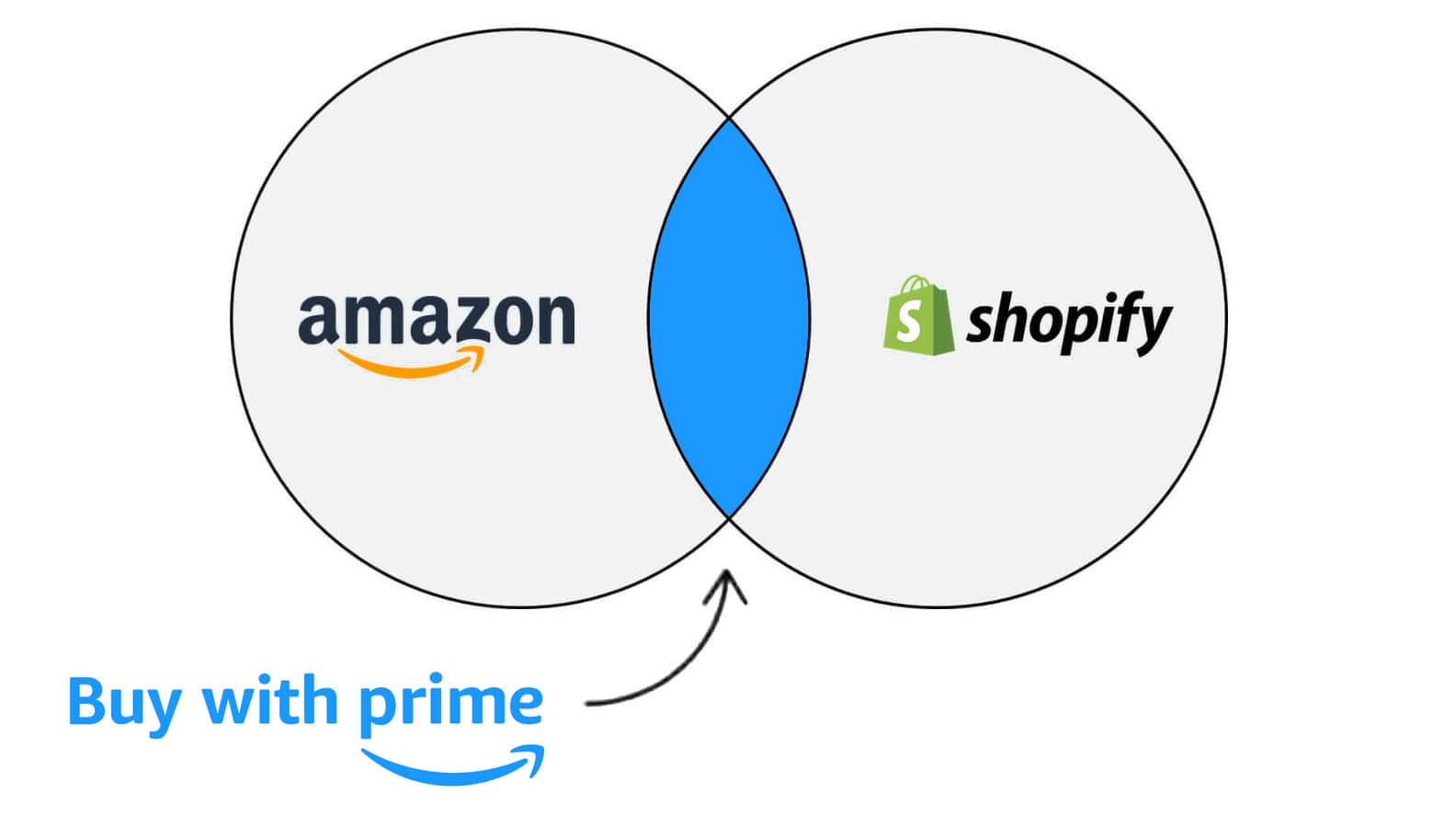 Buy with Prime is now unlocked for mass adoption by merchants. The overlap of sellers selling on both Amazon and Shopify is growing; thus, Shopify is the crux of Buy with Prime installations because no other e-commerce platform has significant overlap. For many brands, the jam is whether they see enough value in Buy with Prime to experiment by sending inventory to Amazon. For them, ease of Shopify integration is secondary. Brands most likely to set it up are selling on Amazon and have a Shopify store or want to launch one. The app made trying Buy with Prime easy for brands with an existing Amazon presence.