Amazon launched in the United Arab Emirates on Tuesday, April 30th at 4 pm EST, replacing Souq.com - the largest e-commerce platform in the Arab world it acquired for $580 million in 2017 - with Amazon.ae.
According to Marketplace Pulse research, Amazon UAE launched with more than 10,000 sellers, many of which are from Europe and the US. It opened with the Fulfillment by Amazon (FBA) network available on day one, a service more than 1,000 sellers are already using. There is no Prime available yet, but orders from Amazon or sellers using FBA over 100 AED qualify for free shipping and get delivered in 1-2 business days. In total close to 21 million products are listed by marketplace sellers, with an additional 9 million products by Amazon retail; there are 30 million products available in total.
Amazon started inviting top sellers from Europe and the US to sell in UAE in December 2018. "Following Amazon's acquisition of Souq, I want to offer you participation in a groundbreaking new sales project in the Mid East," Amazon wrote in an email. "Our program is simple, straightforward and allows you to expand your selection to a new base of Amazon buyers through both Merchant Fulfilled and FBA channels."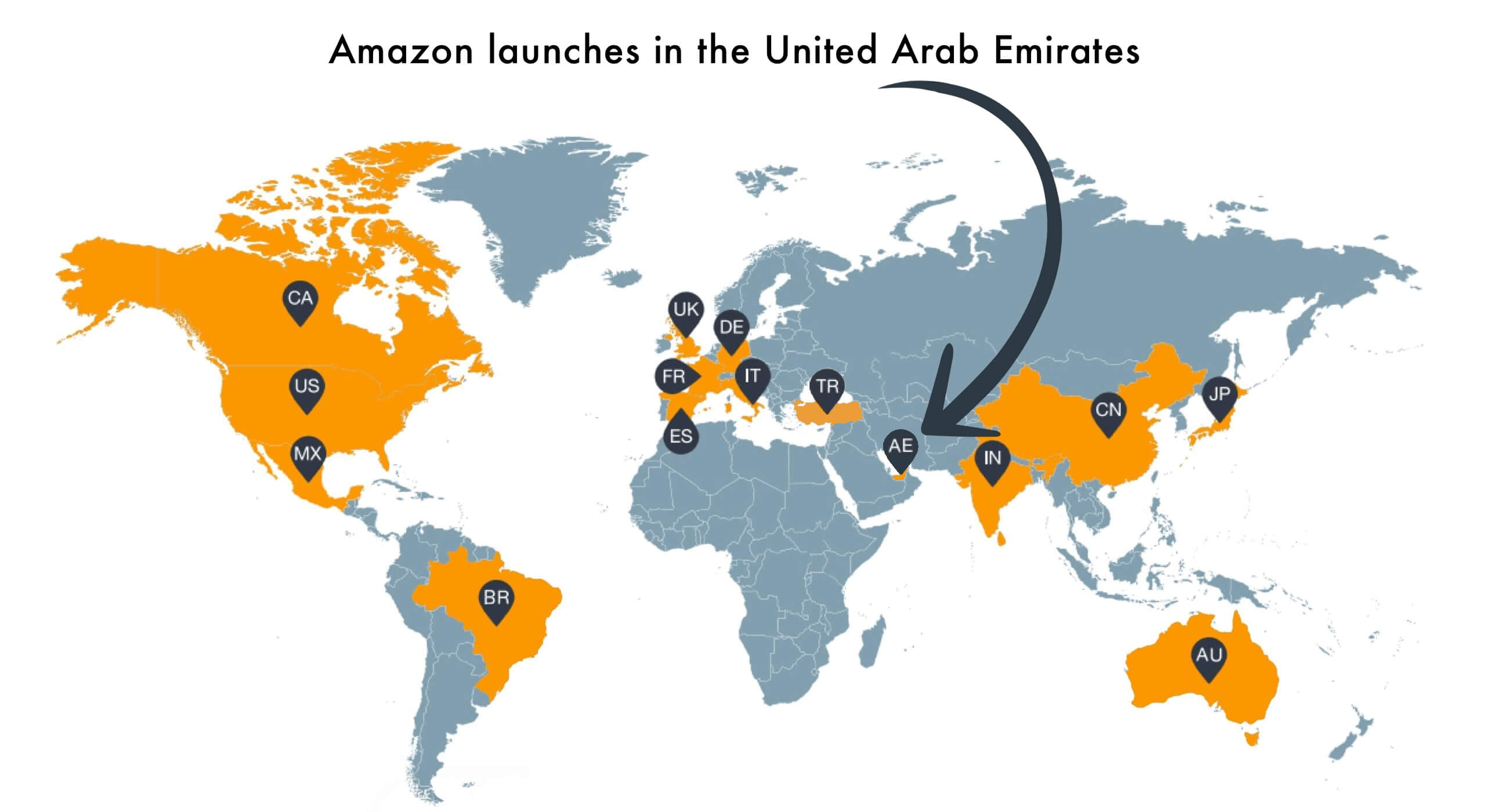 UAE is Amazon's 15th global marketplace after launching in Turkey in September 2018 and Australia in December 2017. However its China marketplace - rebranded in 2011 from Joyo it acquired in 2004 - is expected to be shutdown in July this year. With less than 10 million people, UAE has the smallest population of all countries Amazon runs a marketplace. Souq.com is still available in other countries where it operates, such as Saudi Arabia and Egypt; Amazon is expected to replace those in the future.
Thanks to the acquisition of Souq, Amazon launched on more solid ground than it did in other countries. Thirty million products, ten thousand sellers, and Fulfillment by Amazon is more than recent launches in Turkey and Australia had. It has more sellers in UAE than it has in Turkey, six months after it launched.