On Friday, November 9th, Amazon announced that it will start carrying Apple products. Amazon has sold Apple products before, but those have been from third-party sellers, which means sellers will no longer be allowed to sell Apple products.
"As part of a new agreement with Apple, we are working with a select group of authorized resellers to offer an expanded selection of Apple and Beats products, including new releases, in Amazon's stores. You are receiving this message because you are currently selling, or have previously sold, Apple or Beats products. Your existing offers for those products will soon be removed from Amazon's online store in the United States."

– An email Amazon sent to Apple sellers
For over a decade the Amazon marketplace worked as a trick to get brands unwilling to sell directly to Amazon onto the platform. Most brands would refuse to sell to Amazon, but their products would still end up on Amazon because a few small retailers would list them there. It wasn't uncommon for those retailers to hide the fact that they sell on Amazon as the brands wouldn't sell to them if they knew. Some Amazon sellers even had fake brick-and-mortar stores set up, all so they could tell to brands their products will be sold in stores.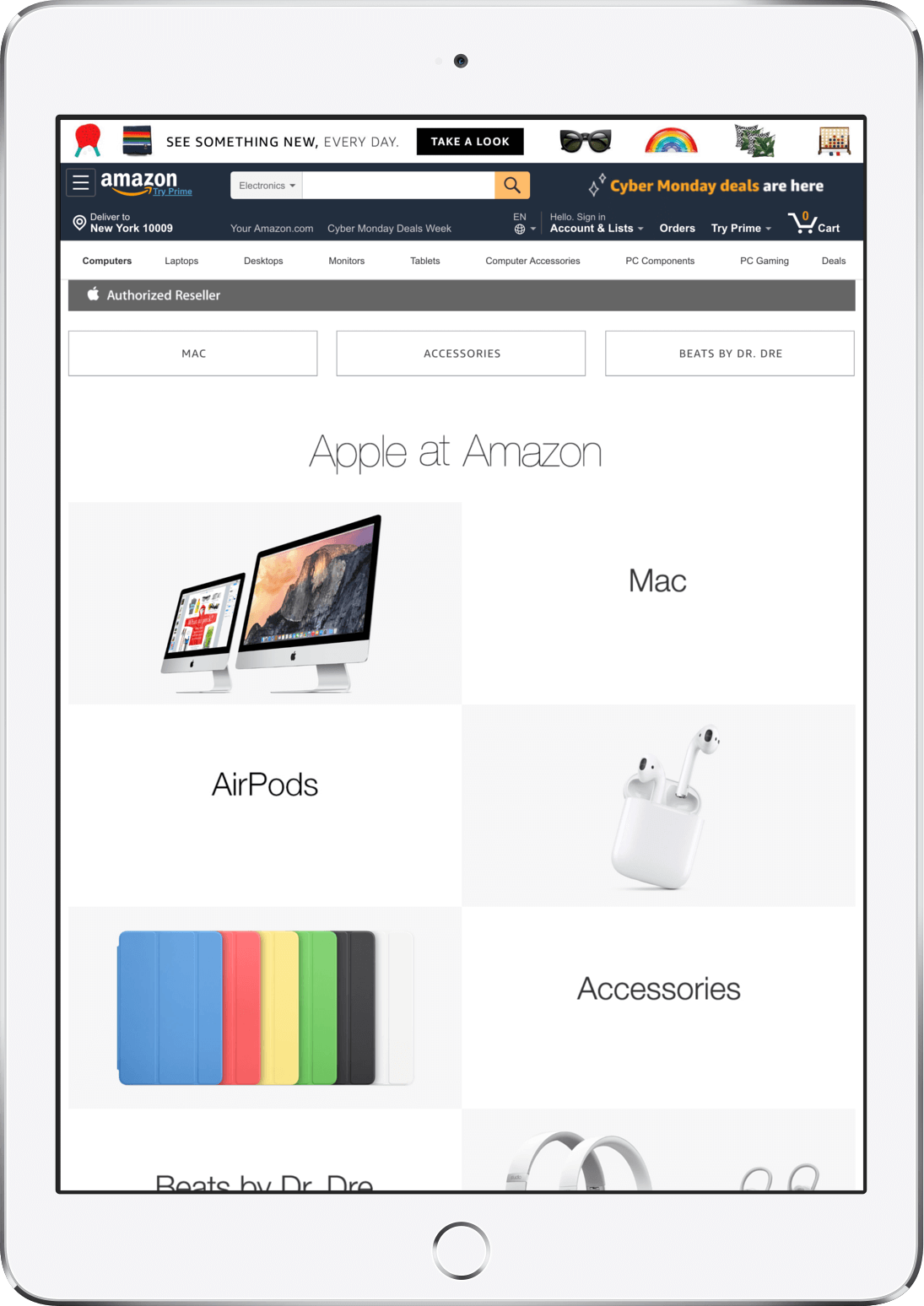 But then Amazon got increasingly bigger, made its way into The Wall Street Journal and the likes, and the executives of brands who previously refused to do anything with Amazon were now Prime members themselves. So at some point they searched for their brands' products on Amazon and were shocked in surprise to find them there. They didn't sell to Amazon, none of their distributors sold to Amazon, none of their retailers were on Amazon, and yet their products were all on Amazon. Sometimes listed next to counterfeits too.
Brands woke up to Amazon. This happened in the last few years. First, brands tried to control distribution on Amazon through only allowing a set list of sellers. Second, they tried to become sellers themselves. And most recently they started hiring Amazon agencies to manage their presence on the platform. For most brands - especially for big brands like Apple - it is often damaging to ignore Amazon. Shoppers search for Apple products on Amazon and there is nothing Apple can do to stop that. Neglecting Amazon means a disappointing shopping experience, and with Amazon capturing more than half of all shopping searches that's too much to ignore.
Looking at this from 30,000ft above there is something very clear: the way brands look at Amazon has changed. It's not 2008 anymore, they all known what Amazon is and isn't. The deal Apple made with Amazon might not achieve the control Apple wants, but the very presence of it is significant. And its significance, in part, derives from the impact it has on the marketplace. The marketplace grew to hundreds of billions of dollars in size because brands refused to sell to Amazon directly. They still often do not like it, but they approach it differently.
Today brands don't want their products sold by dozens of sellers on Amazon marketplace. Amazon doesn't want brands to be represented and their catalog managed by an eclectic mix of sellers. And shoppers don't want to deal with middleman sellers. This is why Apple agreeing to sell on Amazon is an event - Apple will be happier, Amazon will be happier, and shoppers will probably be happier too.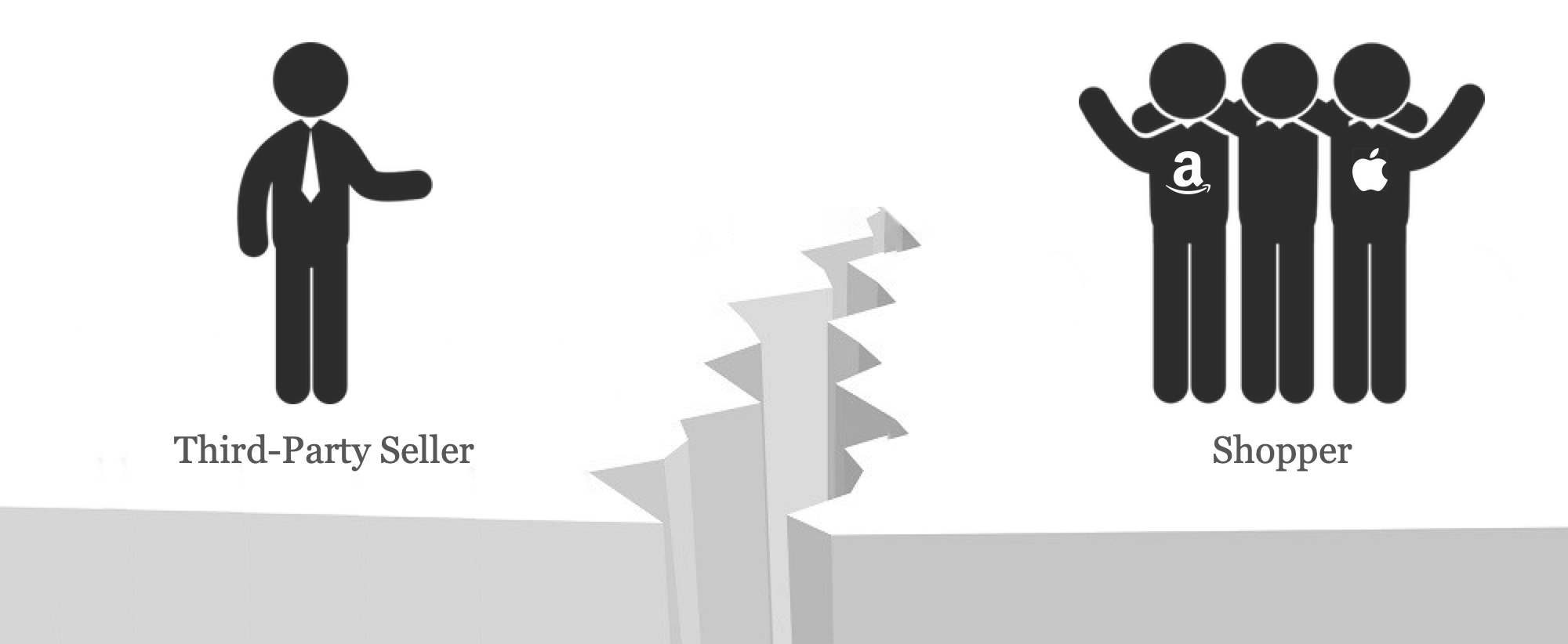 Sellers, of course, are not happy about this. "It's just [an] assault on 3rd party resellers," said the owner of AceBeach when talking with CNN Business. But the frustration voiced by sellers misses why the marketplace was created in the first place. The latest iPhone Xs by Apple costs $999 on apple.com, walmart.com, target.com, and bestbuy.com. It will cost $999 on Amazon too, and it doesn't need a hundred sellers to sell it. It doesn't need the Buy Box either. "The Buy Box is as old as the Amazon marketplace and is built on a core principle which has survived for decades: many sellers can source the same product. But today the Buy Box sounds increasingly less relevant," from Et tu, Amazon Buy Box?.
Last year Amazon made a similar deal announcing that Nike will start selling on the website. Not unlike Apple, Nike was trying to weed out counterfeits and improve their presence on the platform. One seller described the impact of this deal to their business the best - their opportunity is brands which don't work with Amazon. If they do, the opportunity closes.
"That's how I make my money. Amazon is the No. 1 marketplace. Nike is the No. 1 brand. If they're not in bed together, that's my opportunity."

– Amazon seller talking with The Wall Street Journal
In technology business there is a popular saying by Marshall Goldsmith "What got you here won't get you there". What used to be the Amazon marketplace and what it allowed Amazon to grow into is not what it will be for the next decade. There is another popular saying "Innovate or die", and it applies as much to Amazon as it does to sellers.
The future of Amazon is brands represented by Amazon, an Amazon agency, or by the brand itself. The opportunity for sellers to represent brands is shrinking.