Fifteen thousand sellers get more than 100,000 orders a year on the Amazon.com marketplace in the U.S. Those few sellers are responsible for nearly half of the marketplace's hundreds of billions of dollars in sales.
According to Marketplace Pulse research, 15,000 sellers had at least 100,000 orders in 2022, and 30,000 sellers had 50,000 or more (this includes sellers with 100,000 or more orders). These statistics do not include sellers from Amazon's international marketplaces.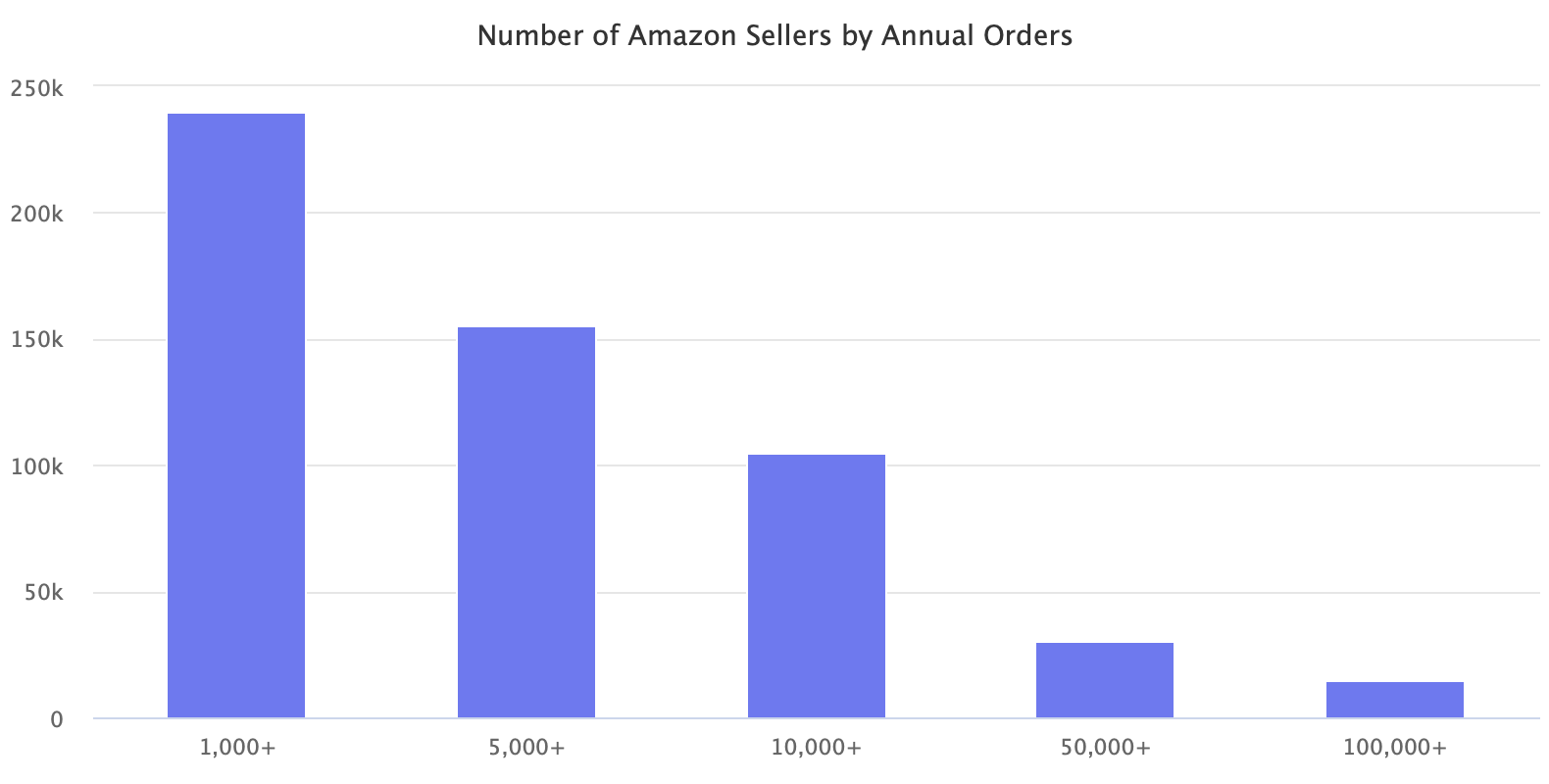 Most top sellers have been on Amazon for five or more years. They persevered despite growing competition, increasing fees, and other headwinds. The Amazon marketplace is simultaneously a chaos of thousands of new sellers joining daily and a place where some sellers continue to build large and lasting businesses.
Millions of sellers are selling on Amazon, but all marketplaces exhibit a power-law distribution which dictates that a few percent of the top sellers drive most of the sales. That's why 240,000 sellers had at least 1,000 orders, but only 15,000 had more than 100,000. And that's why the 15,000 sellers appear like a small group, yet they add up to nearly half of the Amazon marketplace's sales in the U.S. - over a billion orders in 2022.