More than 15,000 sellers based in the U.S. surpassed $1 million in sales on Amazon in 2019, the company confirmed in a statement on Tuesday. The figure includes businesses selling on Amazon.com in the U.S., as well as those selling on the international marketplaces.
Amazon hasn't previously discussed the success of American sellers on its platform. However, as international sellers, especially those based in China, have grown in significance, the company appears to be trying to remind that there are still domestic sellers left. Amazon said the number of sellers exceeding $1 million in sales grew by a double-digit percent, but wouldn't give a specific number.
American sellers make up nearly half of the sellers with $1 million or more in sales worldwide. In 2019, more than 30,000 sellers worldwide surpassed $1 million in sales, up from more than 25,000 in 2018 and more than 20,000 in 2017, according to Marketplace Pulse research.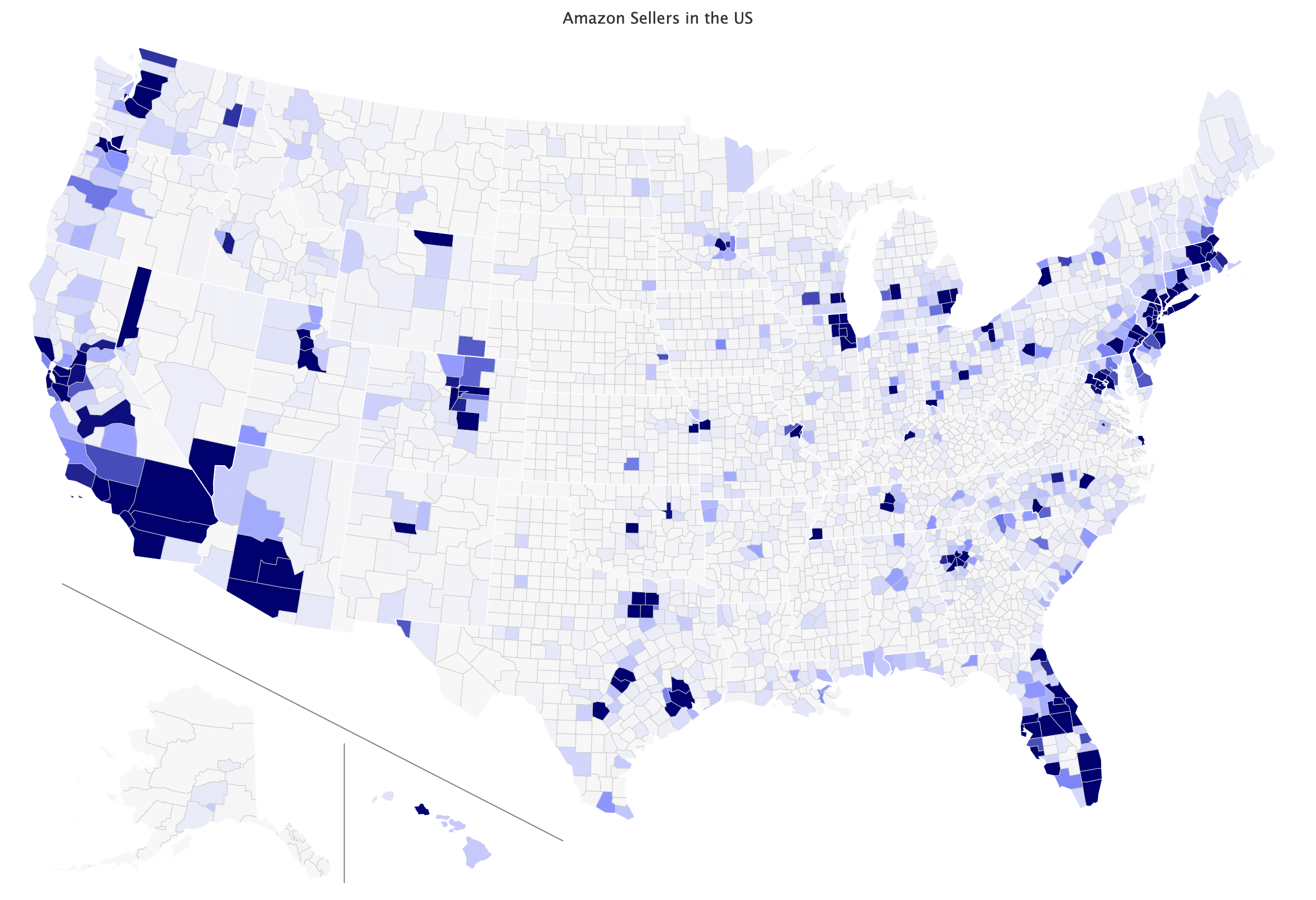 Amazon sellers in the U.S. center around the cities of Los Angeles, San Diego, New York, Brooklyn, Miami, Fort Lauderdale, and Houston. Sellers are in all fifty states and all of the more than 3,000 counties. 3% of sellers are in Brooklyn, the city with the most sellers, 7% of sellers are in Los Angeles County, the county with the most sellers, and 19% of sellers are in California, the state with the most sellers.
15,000 sellers represent less than one percent of all American sellers on Amazon. However, such is the nature of the Amazon marketplace, which exhibits the Marketplaces Power Law, the observation that a small fraction of the sellers' population generates a large portion of total transactions.