Walmart has started showing sponsored product ads as the first and second search results. The company has previously taken a stance against putting ads above organic results but appears to be drifting away from that to grow the advertising business.
"You'll notice that we don't sell the number one, two slots in search. Like some of our competitors do," said Marc Lore, President at Walmart eCommerce US, at Code Commerce 2019 conference.
Sponsored product ads on Walmart previously could appear in the 3rd, 5th, 6th, or 12th slots on the first page of search results. Also, ads would fill only two slots at any given time. Marc Lore described this as "a very consumer-friendly way" to grow the advertising business while maintaining a "delicate balance."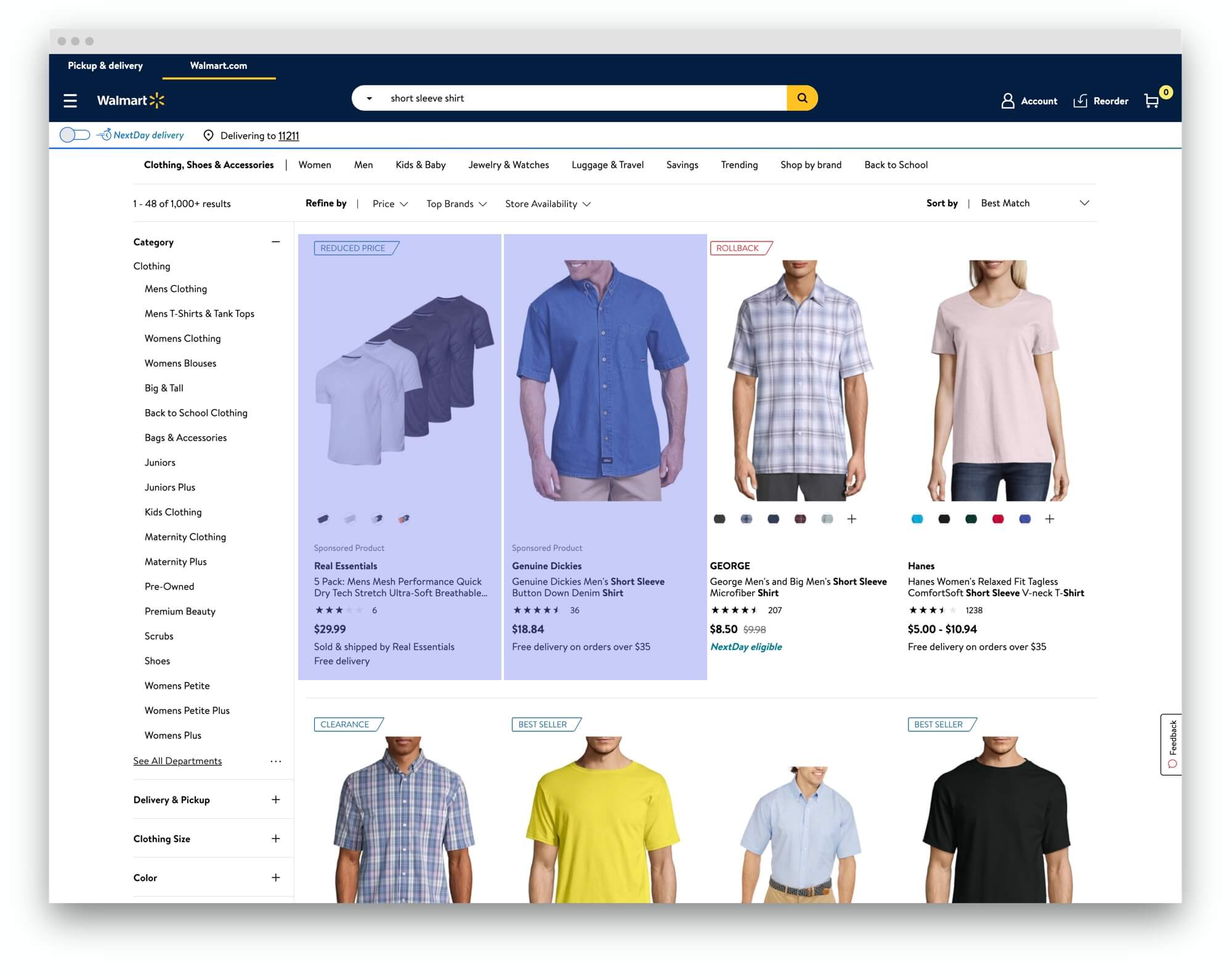 The number of ads on Walmart continues to be relatively low, and there aren't yet ads promoting competing brands when a consumer searches for a particular brand. For example, a search for "Samsung TV" doesn't show ads for LG products. That's because to appear as ads, products need to rank organically within the top 128 results.
However, Walmart is expanding the types of ads available to brands. The ad type called "Brand Amplifier" features the brand and a few of its products above the main search results. When combined with the sponsored products, most of the search results page's real estate above the fold now shows ads.
Some searches also include a "Site Search Feature" banner above the search, its largest ad type. For example, a search for "peanut butter" shows Jif as a "Site Search Feature" banner, Skippy as a "Brand Amplifier" banner, and two Jiff products as Sponsored Products.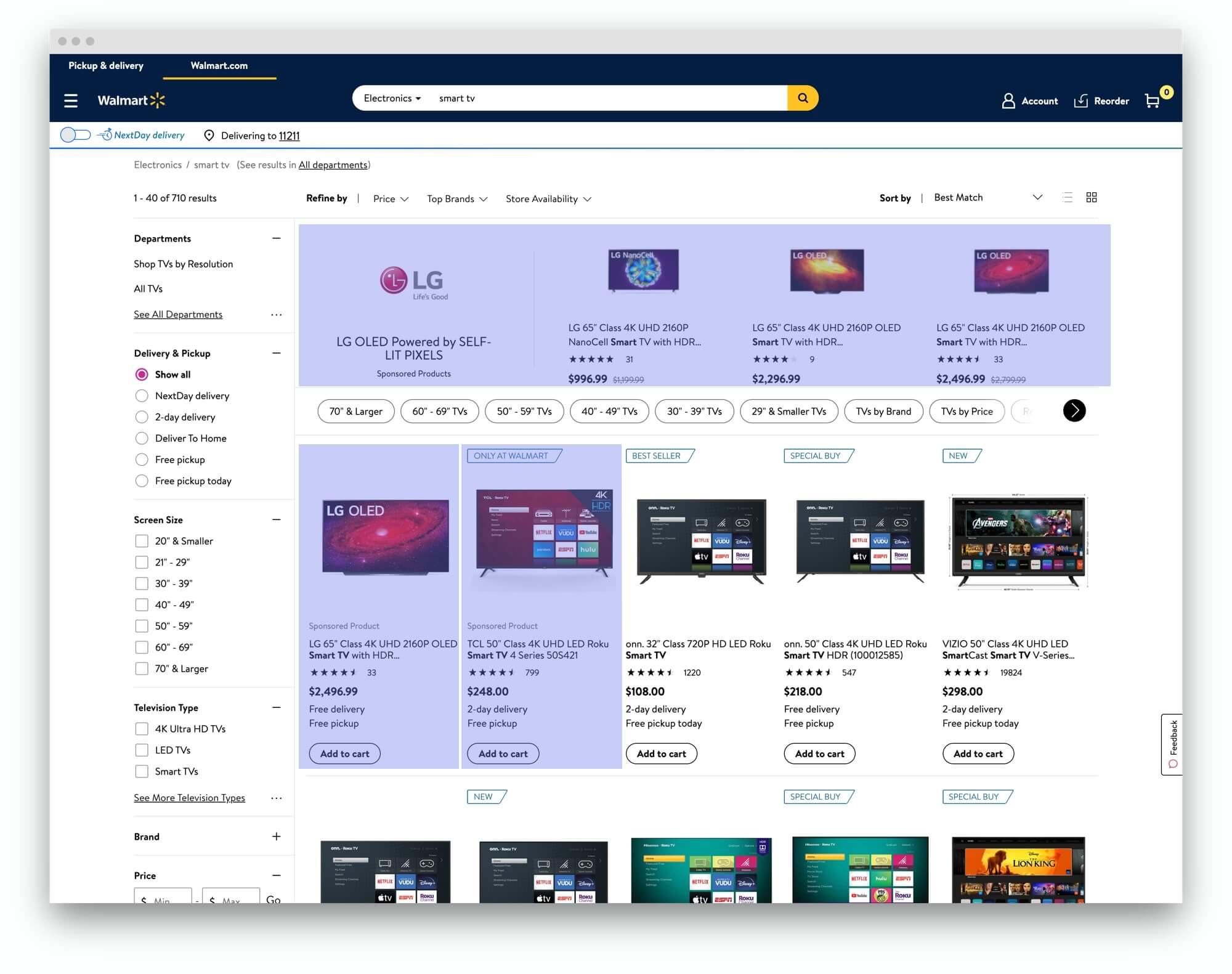 Walmart has debuted the self-serve ad platform in January 2020; thus, the number of advertisers is going to accelerate. They will bring more ads. "We have a tiny ad business," CEO Doug McMillon told investors in October 2018. "It could be bigger." More ads in more places will make it bigger.
Despite Walmart distancing itself from "some of our competitors" as a more consumer-friendly online retail platform because ads are not the first result, it is quickly adopting the same practices as those competitors have.