Target reported e-commerce sales growth of 42% in the first quarter of 2019, almost all of which can be attributed to its stores - Target's stores handled more than 80% of the first quarter e-commerce volume. What is more, same-day fulfillment services (Order Pick Up, Drive Up and Shipt) drove more than half of the company's e-commerce sales growth and were all shipped directly from stores.
In 2018, Target saw $5 billion in e-commerce sales, two-thirds of which was fulfilled by their stores; this year it expects to surpass $6 billion in sales, and for stores to fulfill an even higher percentage of that sales volume.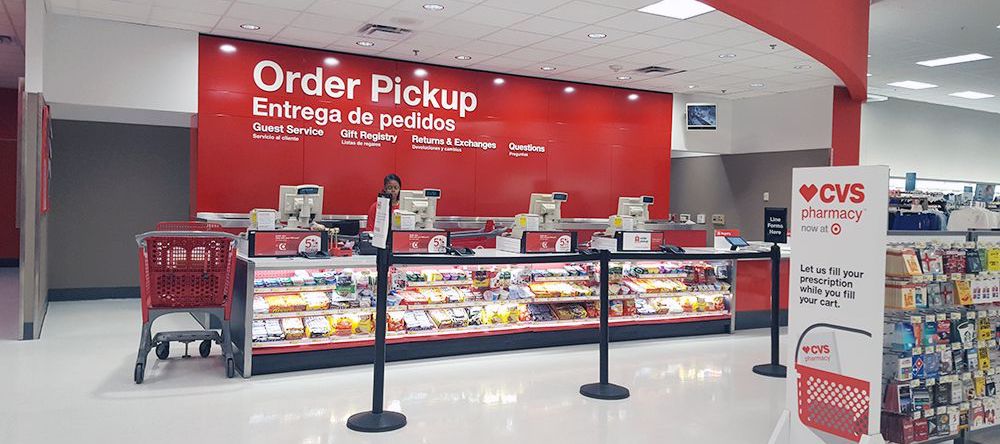 Amazon recently reset expectations for everyone in retail by announcing plans to offer free one-day shipping as part of Prime membership. Walmart has already reacted to this by introducing its one-day option for orders of $35 more in select cities. Target, on the other hand, is thriving by focusing on its roots - stores. While Walmart said it isn't planning to source one-day shipments from its stores, Target "made the decision to put our stores at the center of our fulfillment strategy," said Brian Cornell, CEO at Target.
"So when we get asked today, why aren't you doing what others are doing? The answer always starts with the fact that, we're not trying to be like everyone else. At Target, we perform best, when we're pursuing our own path, not when we're chasing someone else. And our first quarter performance is a clear example of benefit of that approach."

– Brian Cornell, CEO at Target
Target is using stores because they deliver speed and convenience for shoppers living close to one - it has 1,851 stores in the United States. Of course, stores have a limited assortment, rarely surpassing 100,000 SKUs, compared to tens of millions of products available online. Also, the use of stores for fulfillment introduces inventory planning challenges. However, it's the best tactic for retailers to stand out in the age of e-commerce - stores allow offering shopping experience Amazon can't match. Same-day pickup in-store for many is more convenient than even one-day delivery.
Target is competing with Amazon by not competing. A strategy it took all retailers long to figure out.

However, it's not all good news. Target has, in the past, described its stores' vision as "shoppable distribution centers." Stores, unfortunately, are inefficient distribution centers, especially when comparing a robotized Amazon fulfillment center to a standard retail store. So using stores as distribution centers is only viable as a short-term strategy. Though, stores do work well as pickup points, fed by a specialized fulfillment network. Long-term Target and other retailers will need to build logistics infrastructure focused on e-commerce, beyond retrofitting existing stores and warehouses for it.
In February, Target launched Target+, an online marketplace that enables third-party merchants to sell on Target.com. The Target+ marketplace has expanded online assortment but otherwise doesn't fit into the overall strategy revolving around stores. Marketplace orders can be returned in stores, but not picked up from stores, thus rendering the marketplace an inevitable disappointment for many shoppers. Best Buy shut down its marketplace in 2016 after running it for five years because of confusion it caused to shoppers - "confusion stemmed from the inability to offer in-store pickup for items offered for sale by third-party merchants," Best Buy spokesperson Jeff Shelman said at the time.
For the past twenty quarters - five years - Target's comparable digital channel sales growth has been 30% on average. Accelerating to a 40% average over the past four quarters. That's an incredible turnaround for a retailer while so many others in the market were called "doomed for failure." However, it will need more in the future than the Target+ marketplace and stores as distribution centers.