U.S. retail e-commerce sales for the first quarter of 2019 were $137.7 billion, an increase of 12.4% from the first quarter of 2018. According to recently released estimates by The Census Bureau of the Department of Commerce. E-commerce sales in the first quarter of 2019 accounted for 10.2% of total sales.
In ten years since 2009, e-commerce share of retail spending in the U.S. has grown from 3.8% to 10.2%. Last quarter it for the first time surpassed 10%. However, e-commerce share is likely considerably higher - total retail sales include sales of items not sold online, like automobiles and fuel. This underplays the share of e-commerce.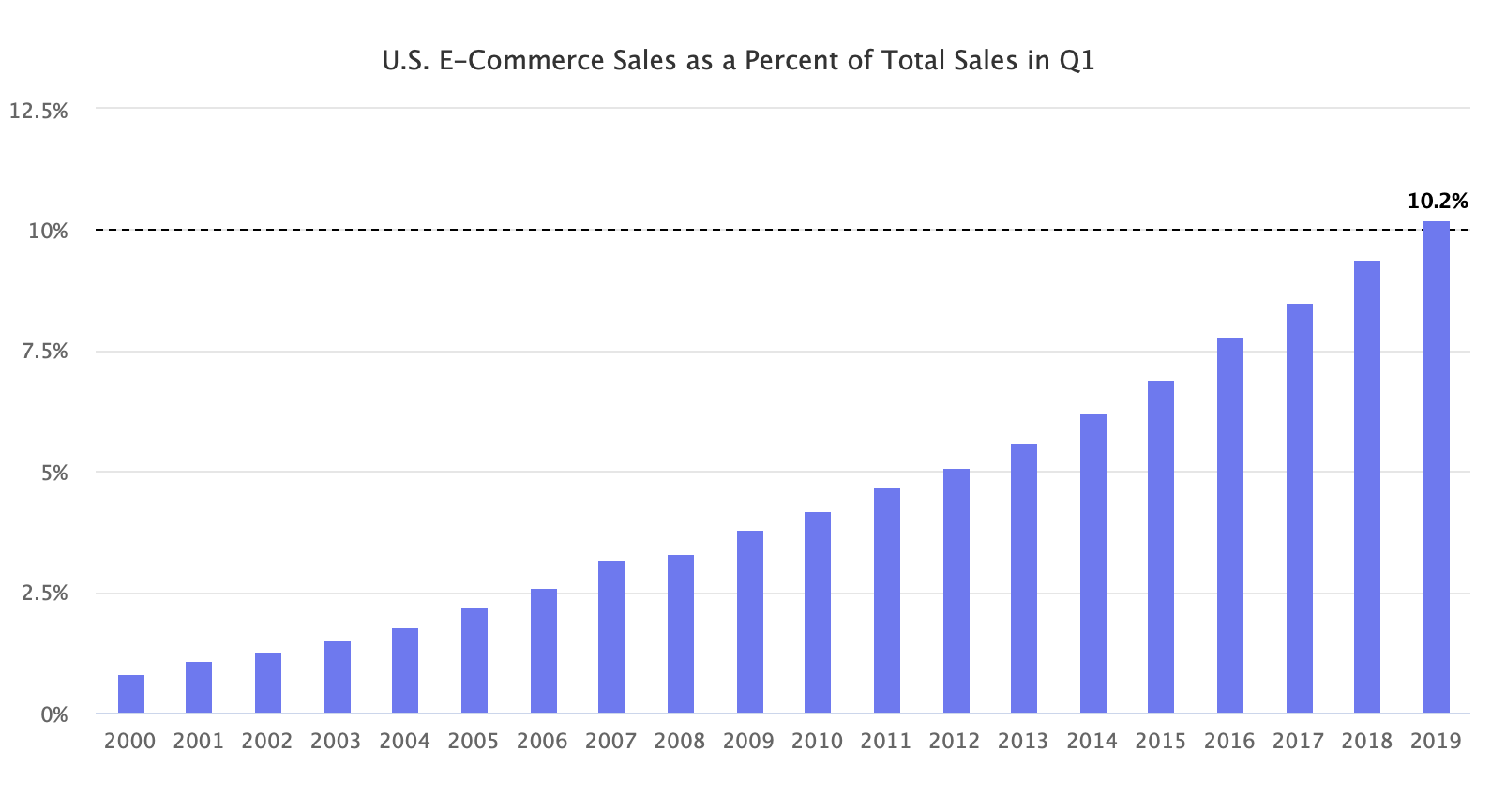 12.4% growth last quarter represents a continuing slow-down of e-commerce spending growth, however. For the majority of the last decade U.S. e-commerce was growing at 15% every quarter. The last quarter of 2018 and the first quarter of 2019 had the slowest growth since late 2014.
$518 billion was the total volume of U.S. e-commerce in 2018; it will get close to in 2019 and surpass $600 billion by 2020. The U.S. e-commerce will exceed $1 trillion by as early as 2025, doubling from its size in 2018.