One year since launch, Target's invite-only marketplace has grown to 109 merchants and 165,000 products. This group of US-based retailers and brands have expanded Target's assortment, and some of them report promising growth figures, however, overall, the marketplace remains a tiny experiment for Target.
On February 25th, 2019, the company launched a marketplace called Target+, or Target Plus. It started with 30 merchants and 60,000 products. Target+ functions similar to the marketplaces Amazon, Walmart, and other online retailers have built. The most significant difference is that Target's marketplace is invite-only, meaning merchants and brands on it are selected by the company, as opposed to more open marketplaces of other retailers.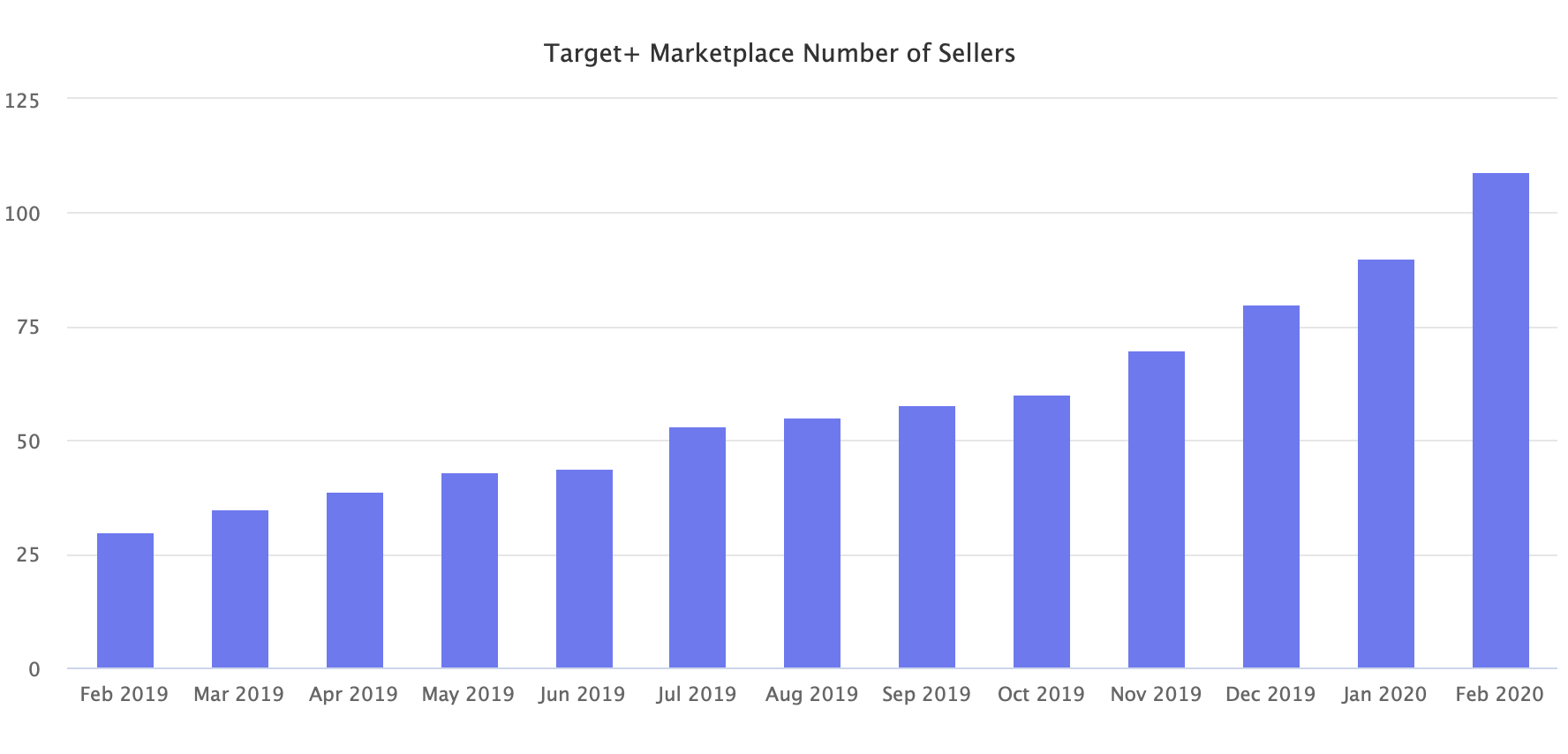 The marketplace is a great tactic to expand the selection, but it doesn't fit with a lot of other strategic moves that made Target successful online. In 2019, Target saw an estimated $6 billion in e-commerce sales, of which their stores fulfilled more than two-thirds. The company's CEO described stores as "quickly becoming the preferred fulfillment choices for our guests." Stores enable same-day fulfillment options, such as in-store pickup, drive-up, and delivery with Shipt.
The problem, which was as accurate when it launched as it is today, is that the marketplace doesn't leverage Target's strengths.
In the 2000s, launching a marketplace used to be a viable strategy to kickstart online growth for a lagging retailer, and many like BestBuy, Sears, and Newegg, tried that. However, today, launching a marketplace to increase selection is no longer a winning strategy. A marketplace for most retailers ends up being a worse customer experience compared to buying from the retailer itself and doesn't benefit from investments the retailer is making in other areas. Precisely for Target, their strength in stores doesn't translate to the marketplace. Even worse, most of the merchants it has recruited do not offer two-day or faster shipping.
The one area where the Target+ marketplace remains compelling is its ability to be a stepping stone for brands to join Target both online and offline. It could act as a risk-free testing grounds for the company to onboard small brands and test demand for their products.