Target is sidelining its marketplace. Three years since its launch, Target's marketplace has 250,000 products from just 450 sellers. Target only adds a dozen new sellers every month to the invite-only marketplace.
On February 25th, 2019, Target launched a marketplace called Target+, or Target Plus. It started with 30 sellers. In three years, the marketplace has only grown to 450 sellers, according to Marketplace Pulse research. Over the past twelve months, it added 180 new sellers.
Compared to the thousands of new sellers joining Amazon every day and Walmart every month, Target is tiny. That's not because of a lack of interest from sellers. A lot more would join, but Target continues to run theirs as an invite-only marketplace. "It will remain invite-only as we think through who are the right trusted partners that we are looking to actually complement our assortment with," said Cara Sylvester, Chief Marketing and Digital Officer at Target, when discussing fourth-quarter results.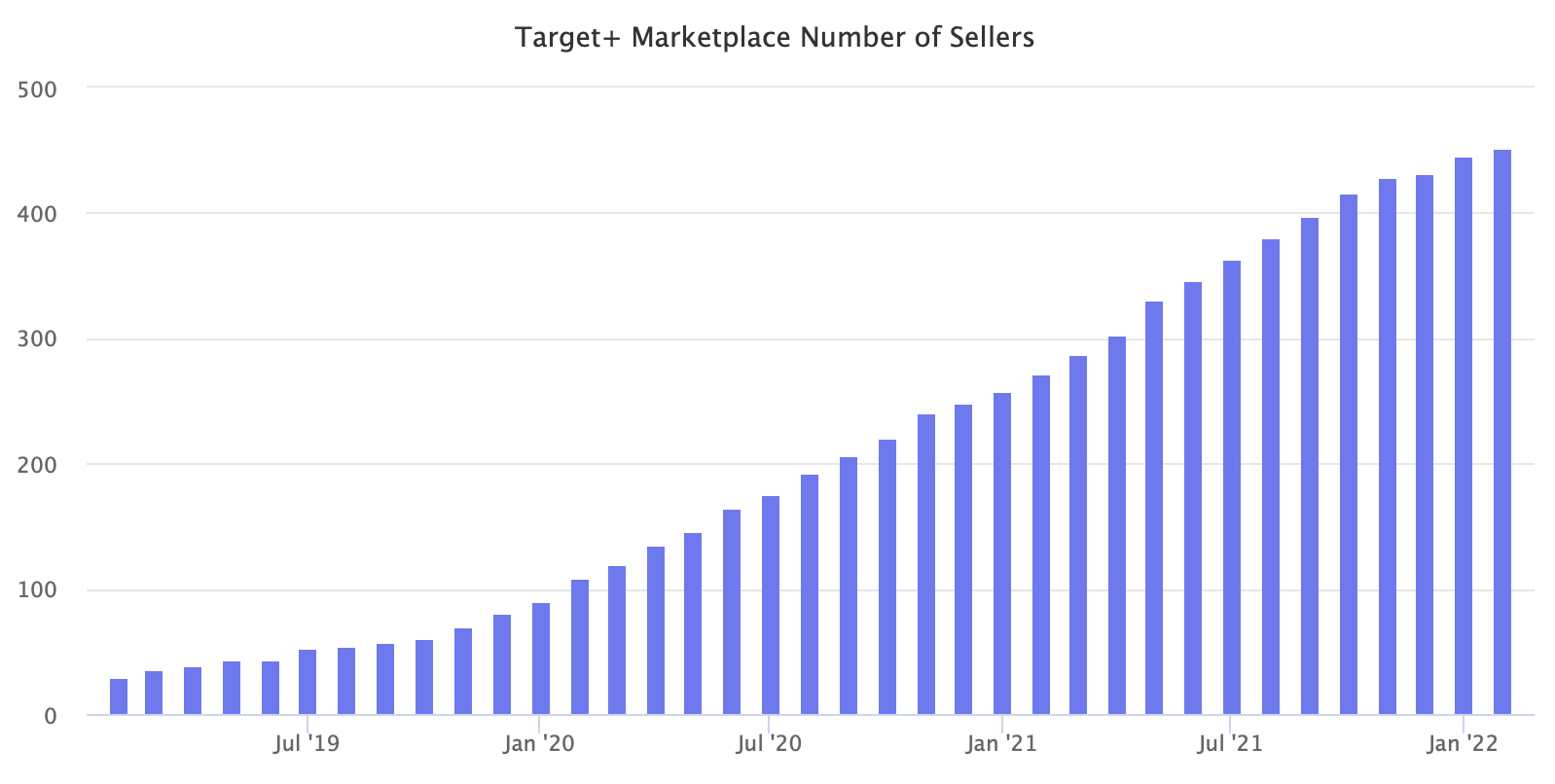 Target is one of the most visited e-commerce websites in the U.S. Consequently, Target Plus is the most exclusive marketplace. Compared to other marketplaces, there is virtually no competition among sellers. Each of the 450 of them shares the 200 million monthly visits to target.com.
Target's value proposition is a curated and calmer shopping experience compared to Amazon. "Because of our trusted and curated assortment, our guests aren't sifting through thousands of pages of results for the one thing that's going to bring them joy," said Cara Sylvester. The marketplace could be more, however. For example, it could act as an on-ramp to get brands to physical Target stores, allowing them a no-risk-to-Target chance to test on Target online first. In that light, it is interesting to see Amazon aggregators joining it.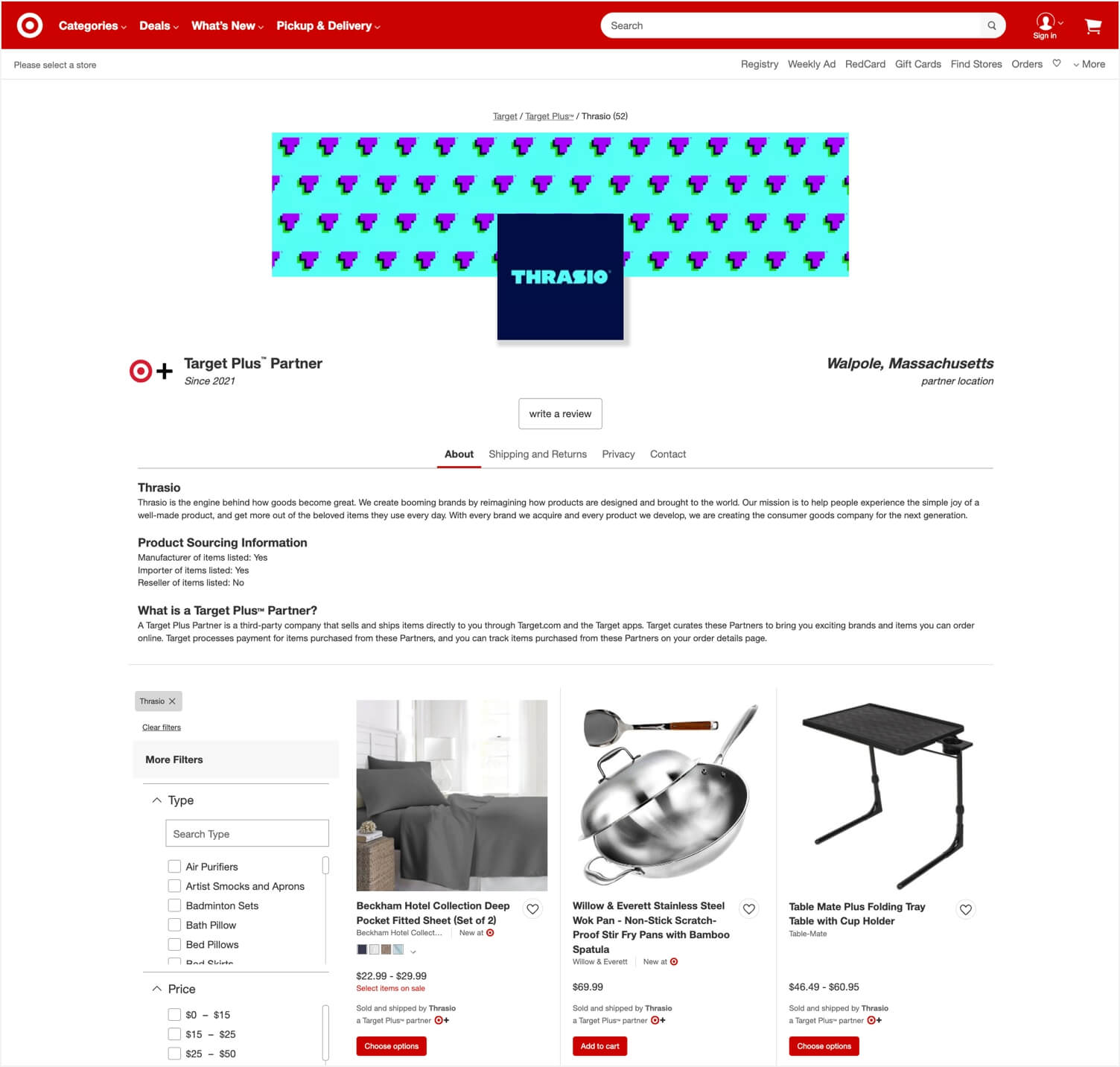 Over the past two years, Target has seen exceptional e-commerce growth. It increased digital sales from $6.8 billion in 2019 to nearly $20 billion in 2021. Most of that growth came from store-powered fulfillment; the marketplace likely had a negligible contribution. It's still unclear if Target ever hopes to grow it meaningfully.