More brands joined the Walmart marketplace last week than ever before, setting a record for new sellers added in a week. The partnership with Shopify, announced on June 15th, was mostly why more than 1,100 new sellers joined the marketplace. That's three times more than the average week this year so far.
46,000 sellers sell on the Walmart marketplace. The marketplace adds 400 new sellers every week, on average, a number that has accelerated to 600 over the past few weeks as more sellers looked to diversify. It surpassed 1,100 last week as Shopify stores enabled the integration.
Products from brands using Shopify appear virtually identical on Walmart's website. They have the same pictures and description. Although, as expected, they lose the unique branding of the brand's website. And reviews, if they had any. Further, brands on Walmart do not have pages describing them; instead, a click on a brand name returns a list of its products. Thus, for consumers unfamiliar with a brand, there is little to base their decision on.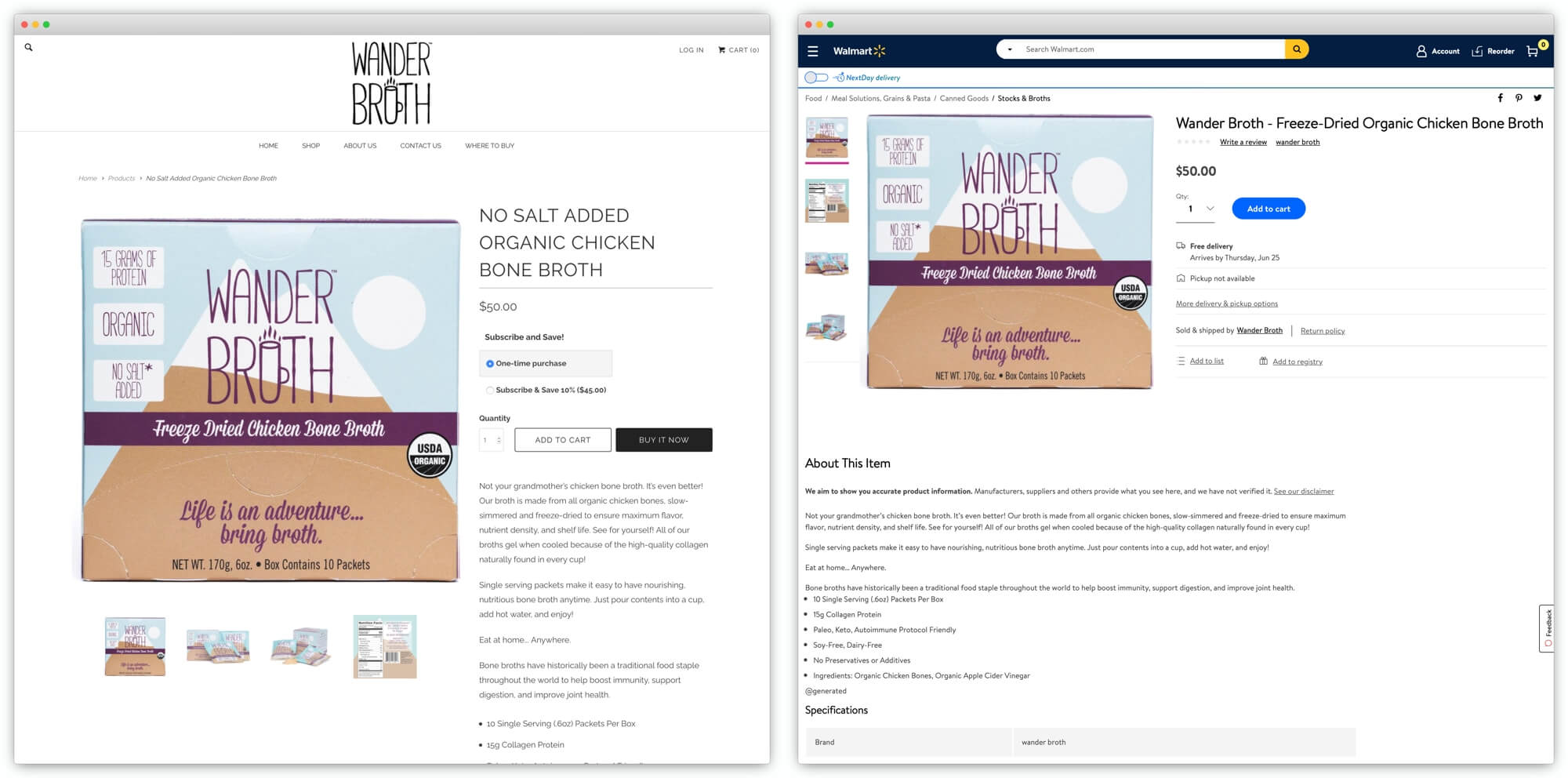 For those brands to be successful on Walmart, the company will have to make improvements. First, the website and app need more tools for brands to communicate their value. Second, a service like the Early Reviewer program to attract product reviews. Third, two-day or faster shipping. Finally, and perhaps combing the above plus advertising and content optimization, an accelerator to kickstart new brands on Walmart.
The mutual partnership announcement set a goal to add 1,200 stores by the end of the year. This goal will get surpassed by the end of June. But, it is not a key metric. Instead, it is the number of successful stores that matters, and that will take a few months to crystalize. Despite Walmart attracting hundreds of millions of visits every month, products on the website do not get discovered purely by being on it.