The fourth edition of Year in Review is a collection of stories, insights, and data, all told through forty charts. 2021 was the year of broken supply chains, Amazon aggregators, more advertising, Shopify's almost-marketplace, and one unanswered question - did the pandemic boost e-commerce after all?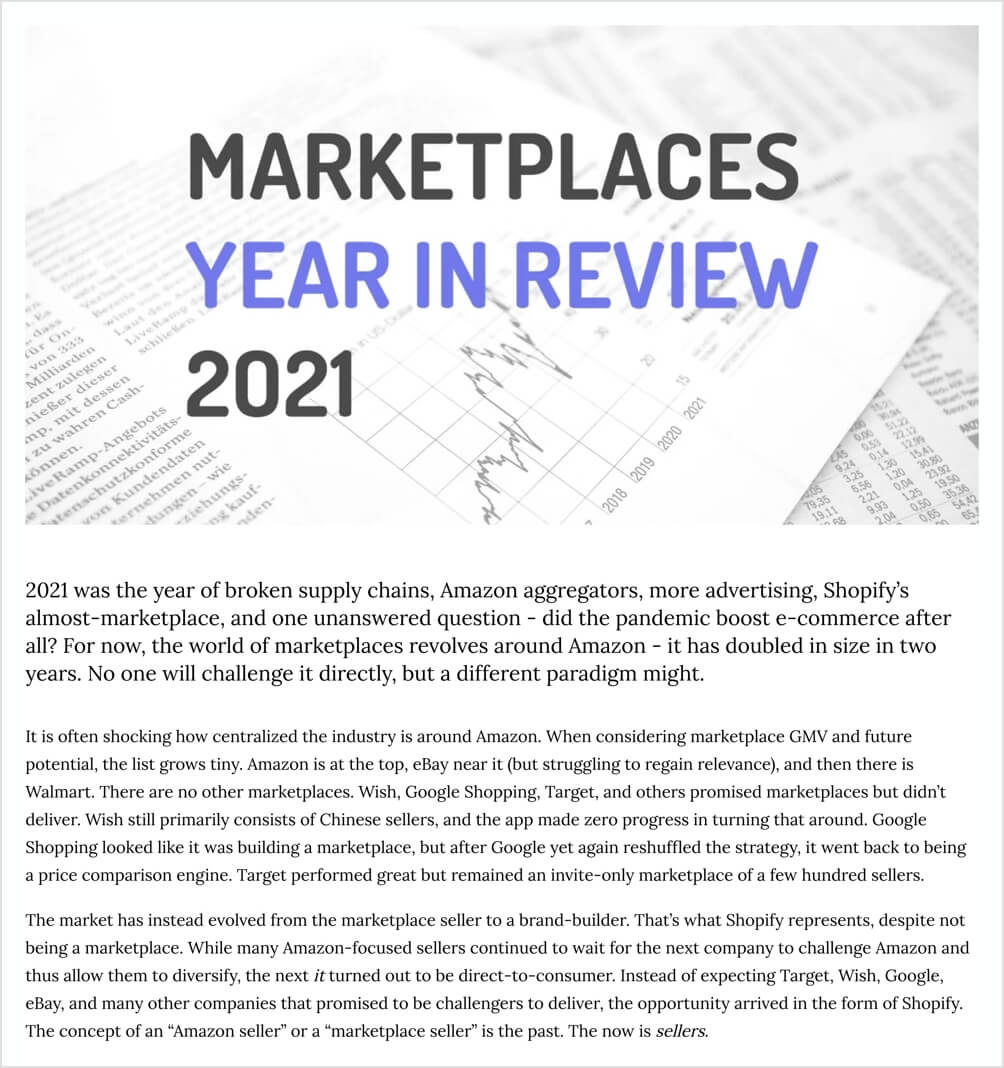 The Year in Review looks at the growth of e-commerce and global supply chain issues. Amazon's GMV growth versus Shopify's attempts at a marketplace. The industry of Amazon aggregators and the impact of Amazon advertising. Social platforms' effect on shopping and the role of Amazon as the default search engine for e-commerce. The success and growth of third-party sellers, the brands those sellers are building, and the growing presence of sellers from China. Finally, Amazon's twenty marketplaces and the status of Walmart, Target, Etsy, eBay, and Wish marketplaces.
For now, the world of marketplaces revolves around Amazon - it has doubled in size in two years. No one will challenge it directly, but a different paradigm might. There are hundreds more marketplaces, especially internationally, and thousands of topics that the report doesn't include. E-commerce as an industry is full of innovation, challenges, and experiments.
Read The Full Report