This year, Walmart added 10 million products to the online catalog, but only half a million of that is sold directly by Walmart. The marketplace brought the rest of the assortment as it accelerated in growth by adding 10,000 new sellers since the start of the year. Today Walmart CEO Doug McMillon said, "we need even more progress on Walmart.com with general merchandise," for the past few years that progress came almost exclusively from the marketplace.
Walmart marketplace now hosts more than 32,000 sellers, 10,000 of which the company added this year. From November 2017 to June 2019, the marketplace's growth was slowed down, but starting in July, it started adding over a thousand new sellers every month. In 2017, "we were adding [SKUs] so fast that we hadn't really kept a very high bar in terms of the quality of the SKUs and the quality of merchants on the site," described Marc Lore, President and CEO, Walmart eCommerce US.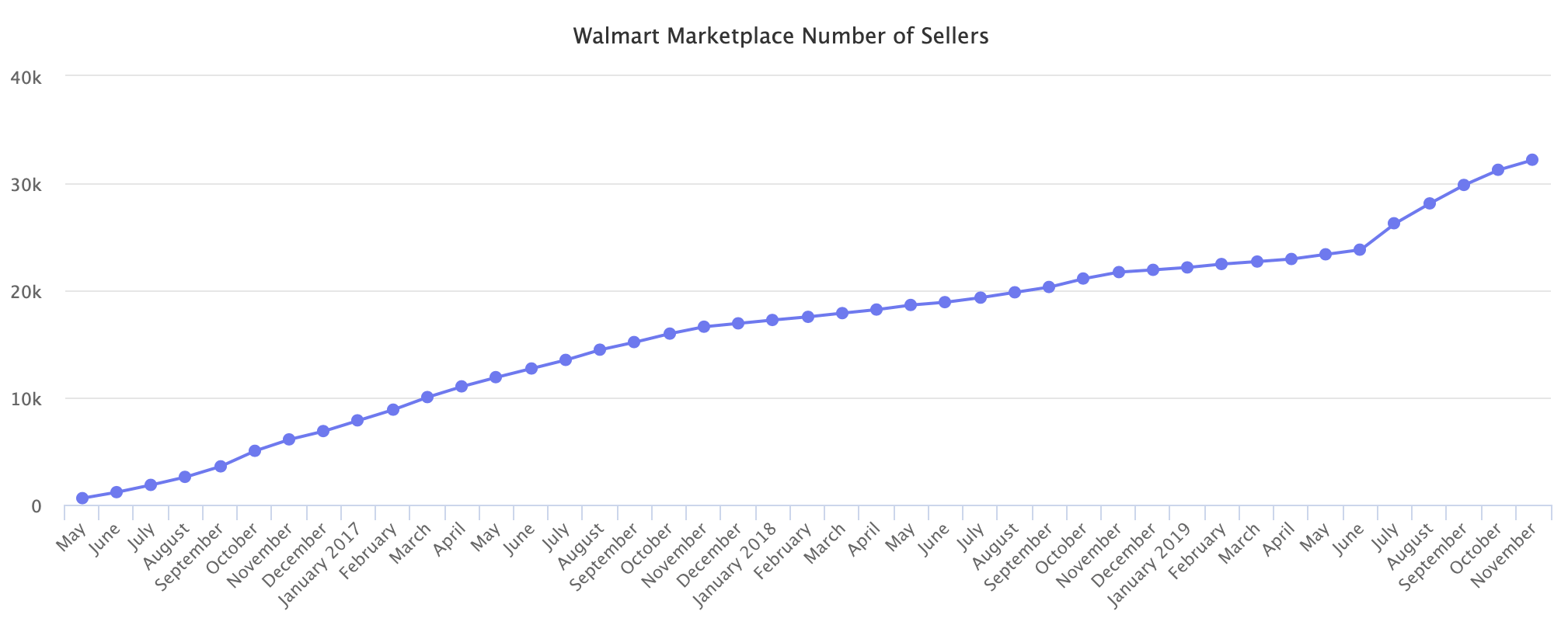 As a result of the growing seller base, the Walmart online catalog has continued to grow, too. Last November, Walmart had 41 million products for sale online, of which 3.2 million were sold directly by Walmart. The catalog has now grown to close to 52 million products, and still, only 3.9 million are sold directly by Walmart. The marketplace contributes 92.5% of all assortment on Walmart online.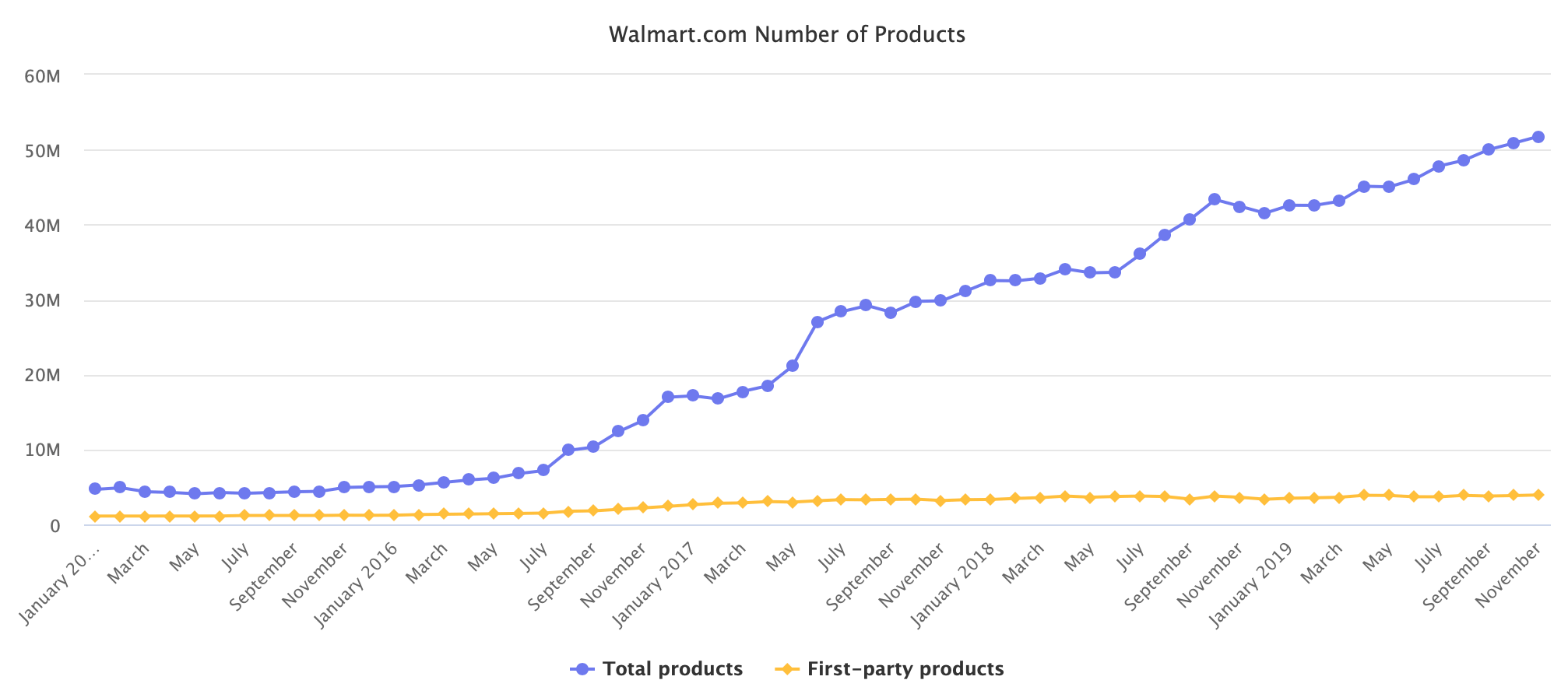 Walmart's e-commerce business in the US grew 41% in the third quarter, but the company admits that online grocery was the most significant driver. With less than four million products directly sold by the company, it is hard to expect general merchandise significantly contributing to it. The company no longer reports GMV growth, which would include direct sales as well as marketplace transactions, but when it did for four quarters in 2017, the marketplace was growing faster than direct sales.
"We're making progress on many fronts, but we need to do more and move faster, especially with our assortment including marketplace," CEO Doug McMillon said in a statement. "Our strength is being driven by food, which is good, but we need even more progress on Walmart.com with general merchandise. We're mixing the business out better to achieve better margin rates, but there is more work to do. We're committed to progress and building a larger, healthier eCommerce business. Our customers want that, our marketplace sellers want that, and so do we."
Compared to 2.1 billion monthly visits on Amazon.com, Walmart.com has 300 million - seven times fewer. But unlike Amazon, with millions of marketplace sellers and aggressive first-party Amazon retail, Walmart has a hundred times fewer sellers and Walmart retail focused on online groceries.