In Becoming a Top Amazon Marketplace Seller Takes Years we found that the top sellers are rarely brand new sellers - most have been selling for years:
"We found that just 5.6 percent of the top 10,000 sellers joined during the past 365 days. Here is the breakdown by rank range:

Top 10 - 0%
Top 100 - 1%
Top 1,000 - 1.5%
Top 10,000 - 5.6%
Top 100,000 - 22.3%"
This time we looked at a related vertical of the data - given the current list of top sellers how many of them were also top sellers a few months ago, or as far as two years ago. We've now been building our data set for close to two years, allowing us this unique ability to go back and look at how things changed over time.
The results of this research match our previous findings that top sellers are rarely brand new sellers.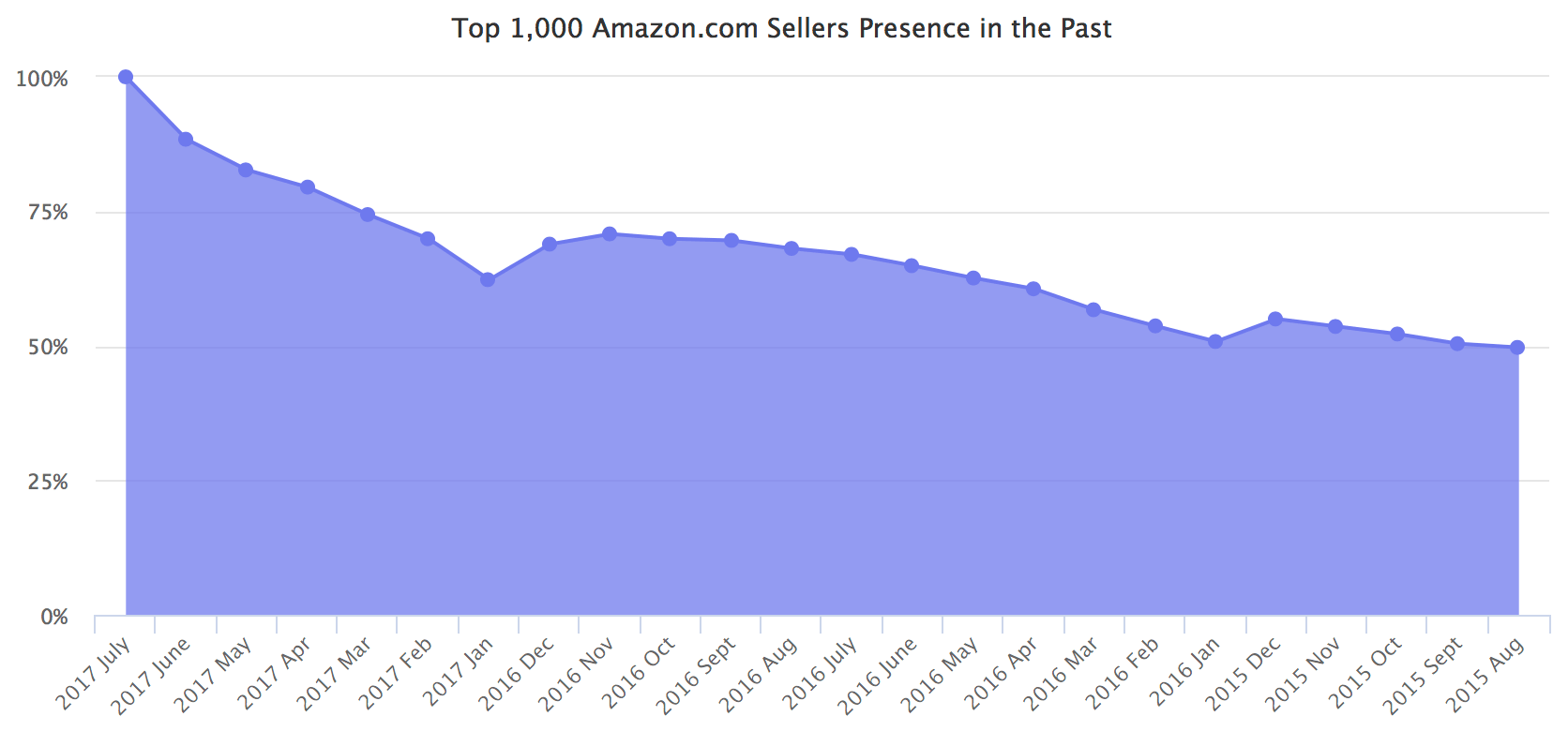 From the current top 1,000 sellers on Amazon US 67 percent were also in the top 1,000 a year ago. Roughly 50 percent were in the top 1,000 two years ago.
Given the growing amount of competition, growth of private labeling, etc. it is impressive that half of the top sellers were also top sellers two years ago. Despite the amount of noise and change in the marketplace the leading sellers are fairly stable.
Looking at the reverse, the top 1,000 sellers two years ago, the above mentioned 50 percent are still in the top 1,000. 85 percent are in the top 5,000, while impressive 90 percent are in the top 10,000. So even though some of them have fallen a bit in the ranks, most are still doing really well. Only a handful have completely fallen out of the ranks.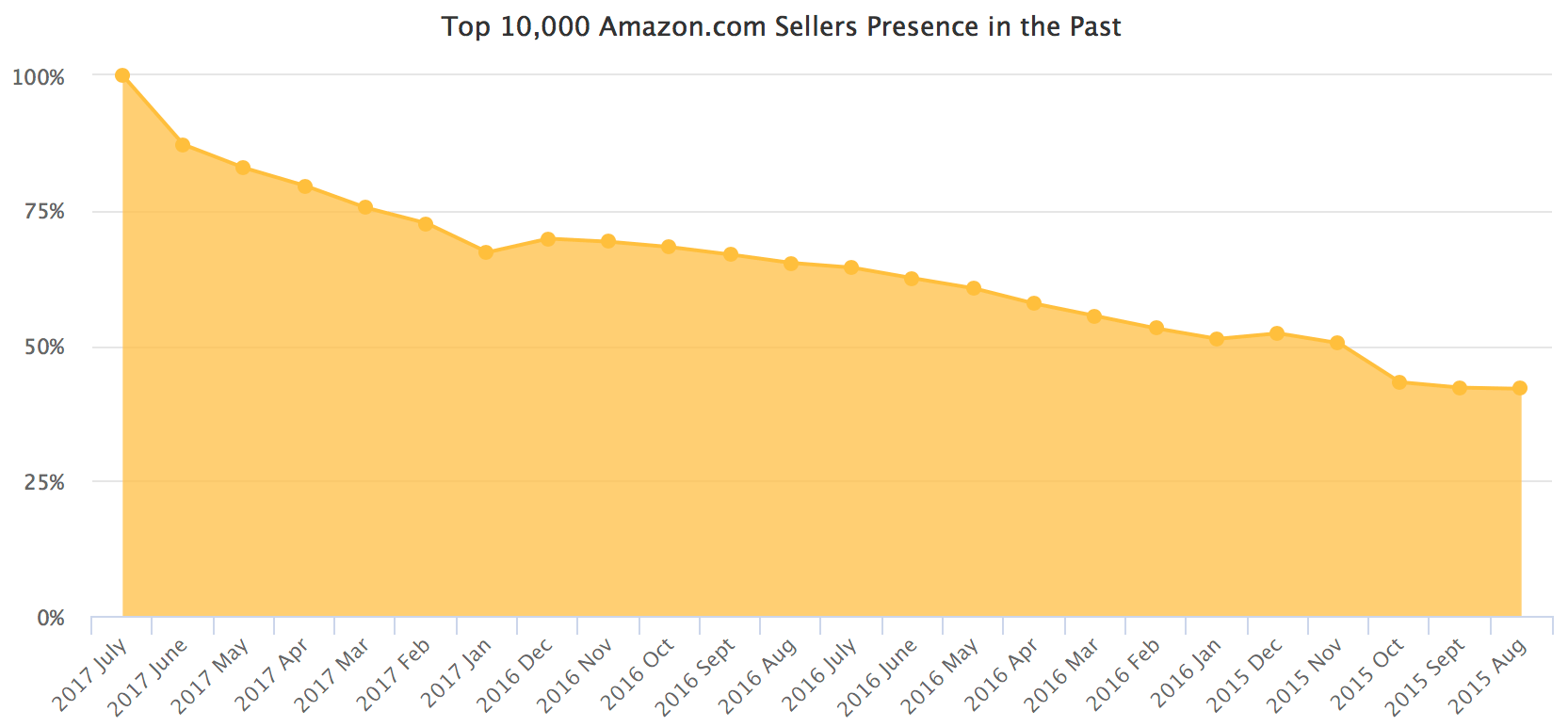 Out of the top 10,000 sellers on Amazon.com 64 percent were in the top 10k one year ago too. About 42 percent were top 10k sellers two years ago too.
In both of those charts the small dips in January each year is caused by the Christmas sales in November and December months. Since this data relies on feedback received, and not sales, there is a delay in sales matching feedback numbers. In January many of the best sellers have a few weeks of slow sales.
We recently wrote that 500,000 New Sellers Joined Amazon Marketplace Already in 2017, and the rate of new sellers doesn't seem to be slowing down. Yet it doesn't have much affect to top sellers. Sellers churn rate, or attrition rate, a measure of sellers moving out of the top list is relatively low.