One of the TOP 50 Amazon.com marketplace sellers changed their name from Juvolicious to Juvo+ on April 4th.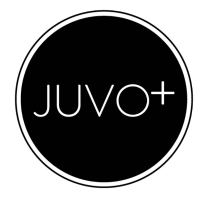 As a fairly successful and growing seller they are trying to jump to the next level and join the biggest retailers like Avalanche Brands and etailz. They all have very similar product offerings, though Juvo+ is stronger in private labeling offering unique products.
We noticed that this name change coincided with the launch of their company website juvoplus.com. Given that most Amazon retailers stay fairly anonymous it is a welcome change to see someone reveal more about themselves. Juvo+ introduce themselves as
In 2015, our third year of operations, Juvo+ generated over 1.5 million orders from customers, and received more than 40,000 customer reviews with a 99%+ satisfaction rate. In 2016, we plan to double our sales.

Juvo+ purchases from over 1000 vendors each month to curate more than 10,000 unique products for our customers. We specialize in a wide variety of categories ranging from Clothing & Accessories to Toys & Games. We are always looking for additional vendors to work with.
It is great that they recognized Marketplace Pulse ranking and saw themselves as one of the top sellers, or as they put it "In three short years, we have become one of the largest retailers on Amazon as measured by the number of customer reviews we receive monthly".