A growing share of sales on eBay comes from sellers selling on it for over five years. More than half, from those who joined ten years ago. That indicates shrinking interest from new sellers.
According to Marketplace Pulse research, 55% of top sellers on eBay have been on it for ten or more years. Some, for more than twenty years. That's based on the analysis of the top 100,000 sellers that collectively represent over 60% of feedback volume on eBay, a representative base that includes primarily business-to-business sellers.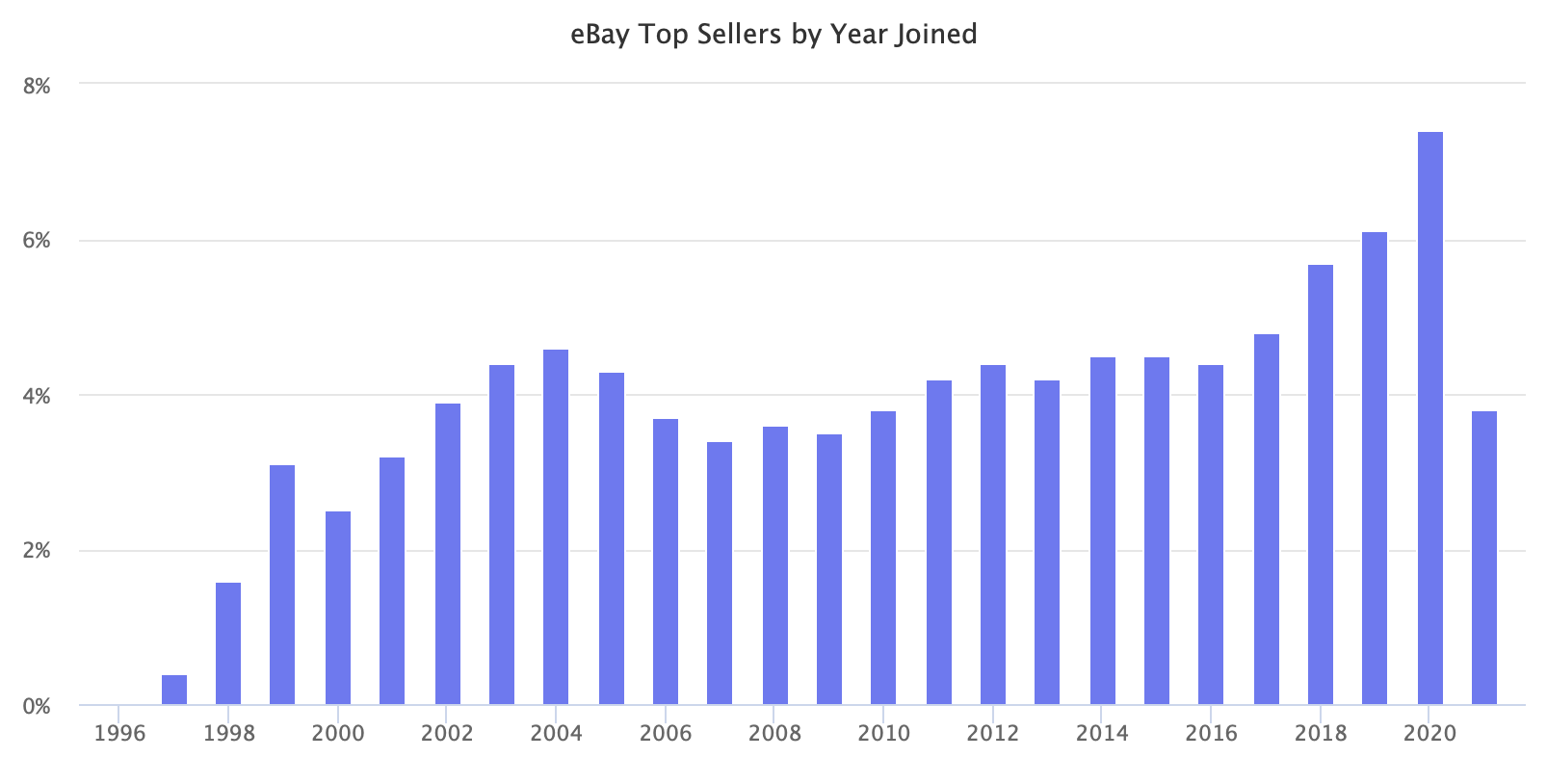 While that signifies the longevity of eBay-seller businesses, it highlights that new sellers are not joining to compete with them. Only 28% of the top sellers joined over the past five years. That's lower than on other marketplaces - it is 44% on Amazon. Many of the sellers that joined recently will naturally churn. Thus despite 2020 having the largest number of sellers (and sellers that joined in 2021 only starting to become successful), over time, more of them will disappear than those that have been active for many years.
Because new businesses are not flocking to eBay, its seller population is aging. A growing percentage of sales are by veteran sellers. In 2018, 44% of the top sellers had been on eBay for ten years or longer; five years later, in 2022, that figure reached 55%. At the same time, the share by sellers that joined over the past five years decreased from 33% to 28%.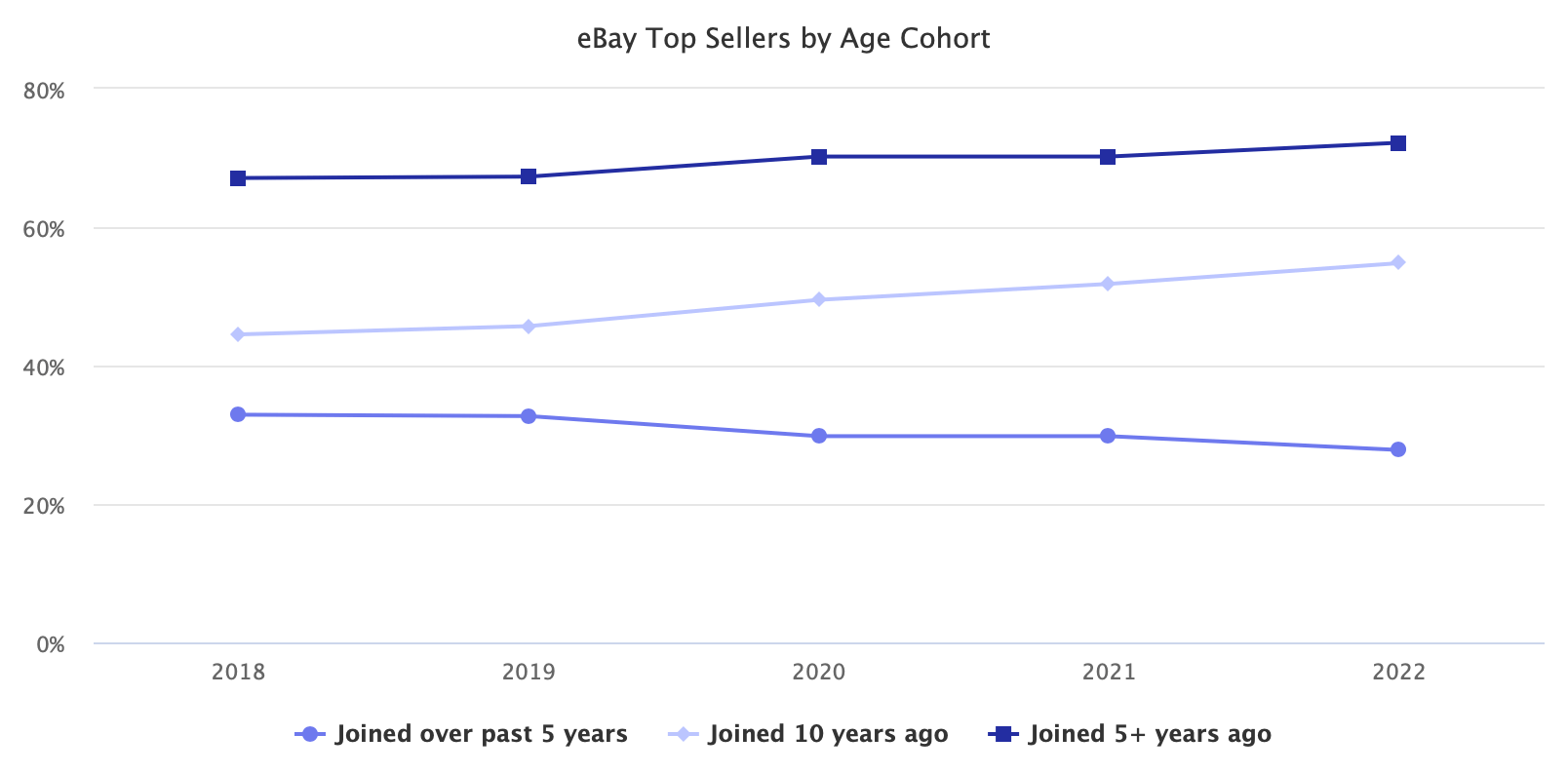 More than 40% of eBay's top sellers joined before 2010, twelve years ago. Nearly 15% joined twenty years ago. Despite the continued success of those businesses, that's not good news for eBay - e-commerce has changed and grown significantly over the past decade. eBay itself morphed from predominantly an auction site to mostly fixed-price sales.
Marketplace seller cohorts are a crucial indicator of its health. It's equally essential to foster seller longevity and continuously attract new sellers. On Amazon, half of the top sellers joined over five years ago; on eBay, half joined more than ten years ago. That's the difference.