JD.com, China's second-largest online retailer, has setup a storefront on Google Express and Shopping Actions platforms this week to sell directly to American consumers. JD.com is now one of the 1,000 retailers active on the platform.
JD.com store on Google is called Joybuy - named after a cartoon dog Joy - and already lists 500 products from brands like LENTION electronics. JD.com has been selling products in the US via its partnership with Walmart and as a seller on the Walmart marketplace, but the latter only has a few products for sale. The launch on Google's platforms is the first serious attempt to sell directly into the US.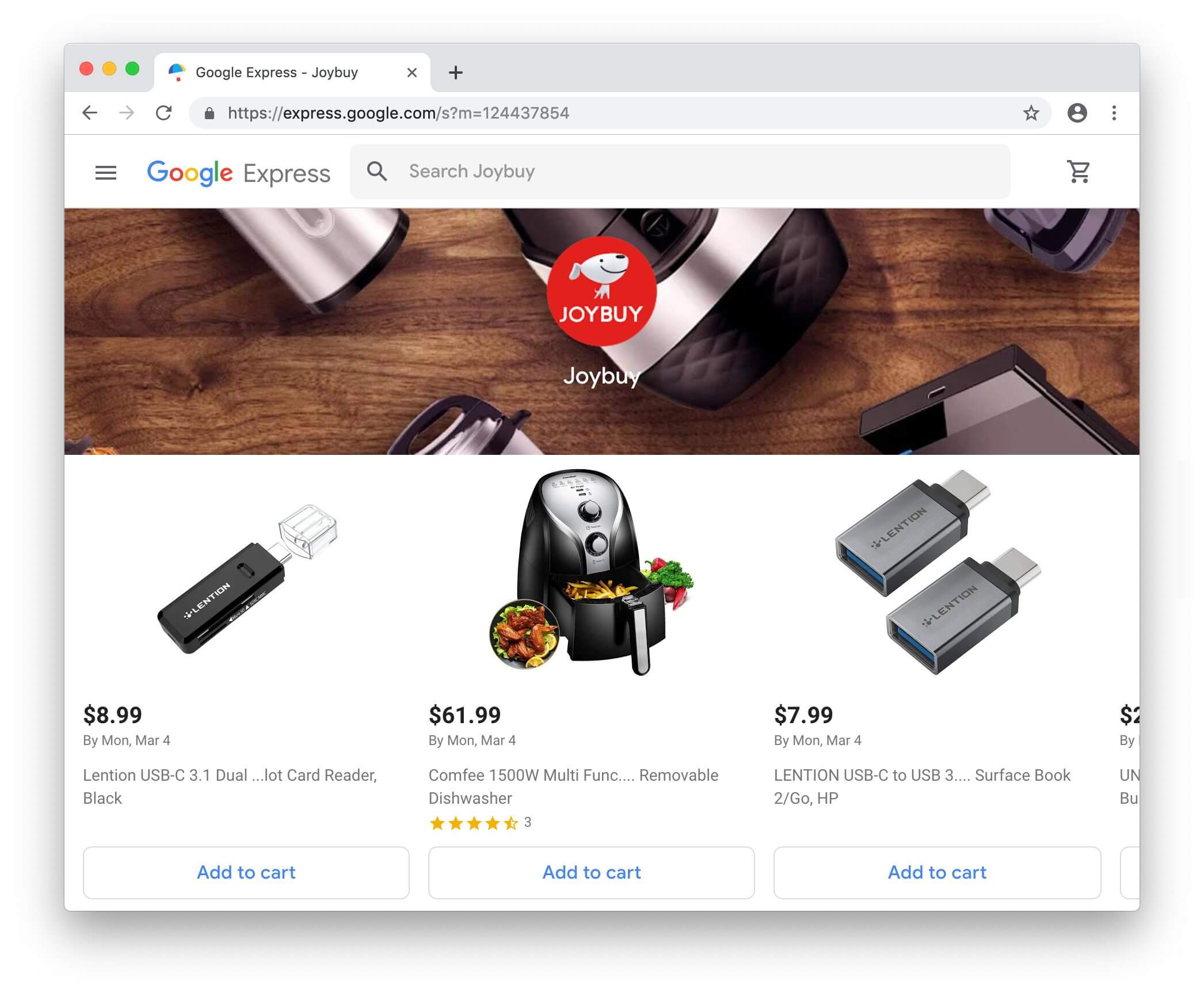 After loosing Walmart in January, Google replaced it with a just-as-big retailer in the form of JD.com. "We are considering different options, but any near-term efforts in the U.S. would likely look at partnership models," a spokesman for JD.com said last year. That partnership materialized to be Google - in June, 2018 Google invested $550 million in JD.com as part of a strategic partnership. Since then both companies have been quiet, but JD.com is expected to have multiple domestic fulfillment centers, rather than shipping to consumers from China.
JD.com processed $193 billion in Gross Merchandise Volume (GMV) in 2017, up from $140 billion in 2016. The company is expected to report earnings later this week and will likely announce close to $250 billion in GMV in 2018. Alibaba processes more GMV, but all of it is by the marketplace while JD.com is a retailer, making it China's largest e-commerce company by revenue. JD, similar to Amazon, augments its 1P business with a 3P marketplace.
JD.com is one of the largest e-commerce companies in the world and its logistics and technology sophistication in China is unrivaled. This could be a start of something big.