A group of banned Chinese sellers filed a class-action complaint against Amazon. They seek to recover funds amounting to over $550,000 that are "being illegally and improperly withheld by Amazon."
Sopownic US, Slaouwo, Deyixun, Cstech US, Recoo Direct, Angelbliss, and Tudi are the listed plaintiffs. The biggest recently suspended sellers like Mpow and Aukey are absent from the suit. The seven sellers in the complaint were suspended from December 2020 to March 2021, before Amazon's major crackdown on Chinese sellers, including Mpow Aukey, and others, in April and May.
All of the listed sellers were banned after "Amazon allegedly determined that violations of Amazon's policies by offering monetary incentives in exchange for reviews of products had occurred." However, the complaint is not directly disputing that, but rather Amazon's policy to withhold proceeds from sales that occurred before the suspension.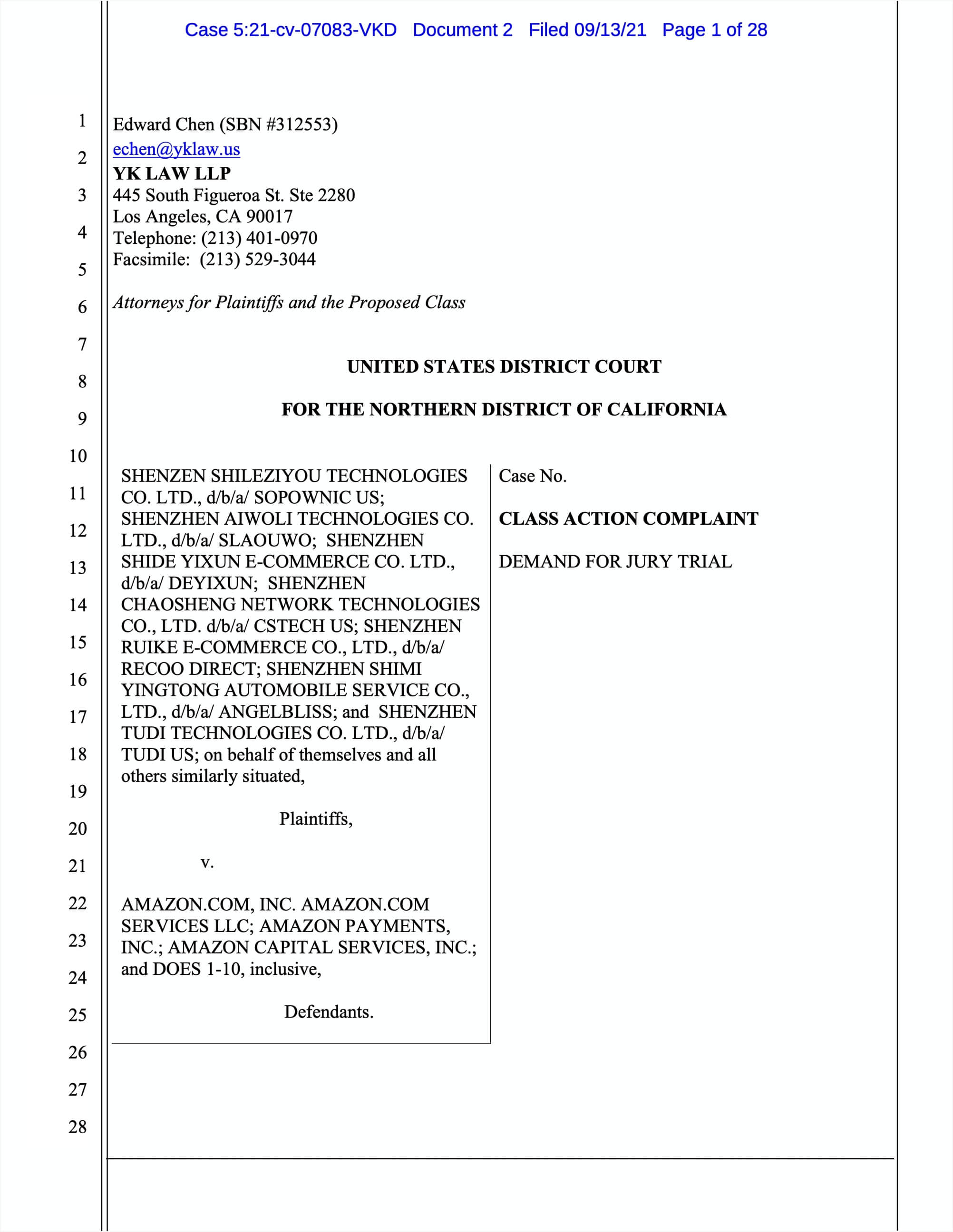 Class action lawsuits, however, possibly violate Amazon's policies. Amazon Services Business Solutions Agreement, which each seller accepts, includes a forced arbitration clause - a section of the agreement requires sellers to agree to resolve any disputes with Amazon through "binding arbitration … rather than in court." The agreement also requires sellers to conduct arbitration proceedings "only on an individual basis and not in a class, consolidated or representative action." And that "Amazon and you each waive any right to a jury trial."
Thus this complaint is significant beyond the issues of fake reviews or withheld proceeds. "Amazon's forced arbitration clauses have made it impossible to get a fair shake," Jacob Weiss, founder of OJ Commerce, told the House Judiciary subcommittee in February. "The system is rigged against small- to mid-sized online business owners." Sellers going to courts to resolve issues with Amazon should be a regular occurrence.