Amazon Business, a business-to-business marketplace, has surpassed $25 billion in annualized sales five years since launching. It is growing faster than its consumer marketplace, too.
More than half of sales on Amazon Business are from third-party sellers. It reached $1 billion in GMV a year after launching and grew past $10 billion by the end of 2018. In a blog post on March 15th, Amazon announced that it reached $25 billion. $25 billion in less than five years is less than half the time it took the consumer sales to achieve the same figure.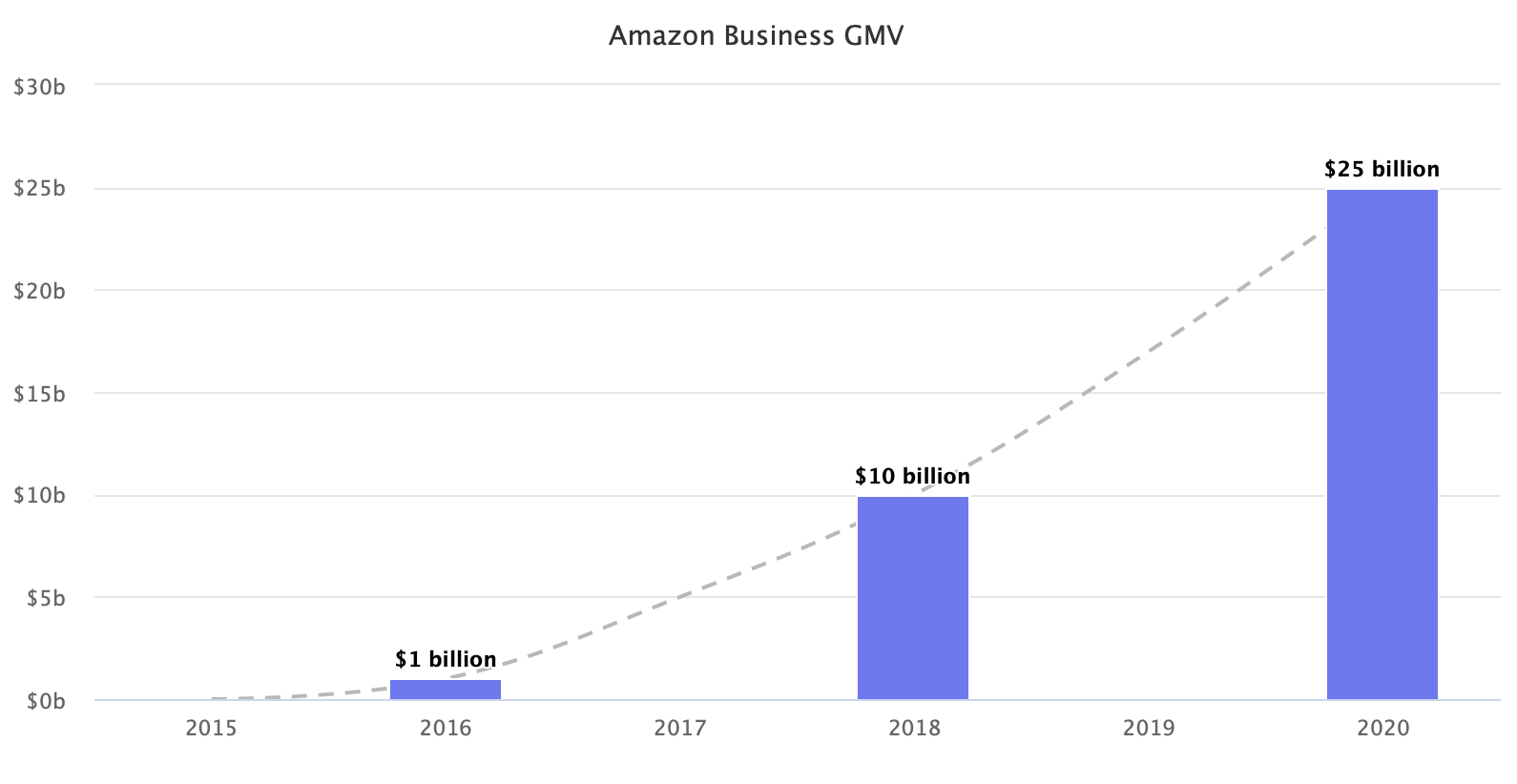 Amazon Business operates in the U.S., United Kingdom, Germany, France, Italy, Spain, Japan, Canada, and India. It first launched in the U.S. in April 2015, after sunsetting AmazonSupply it was operating since 2012. Unlike AmazonSupply, where Amazon sold all products, Amazon Business was always a marketplace.
Amazon Business is a relatively invisible part of Amazon, crucially built on its existing infrastructure. All of its third-party sellers (and thus selection), fulfillment infrastructure, and website technology came from the consumer marketplace. Then, the business marketplace is a slightly modified version of Amazon's existing offering with features like bulk buying, quantity discounts, payment terms, and others.
However, unlike the consumer marketplace, Amazon Business consumers on average spend orders of magnitude more yearly. On the supply side, that means small businesses can sell to Fortune 100 companies through it, a customer base they probably wouldn't have reached otherwise.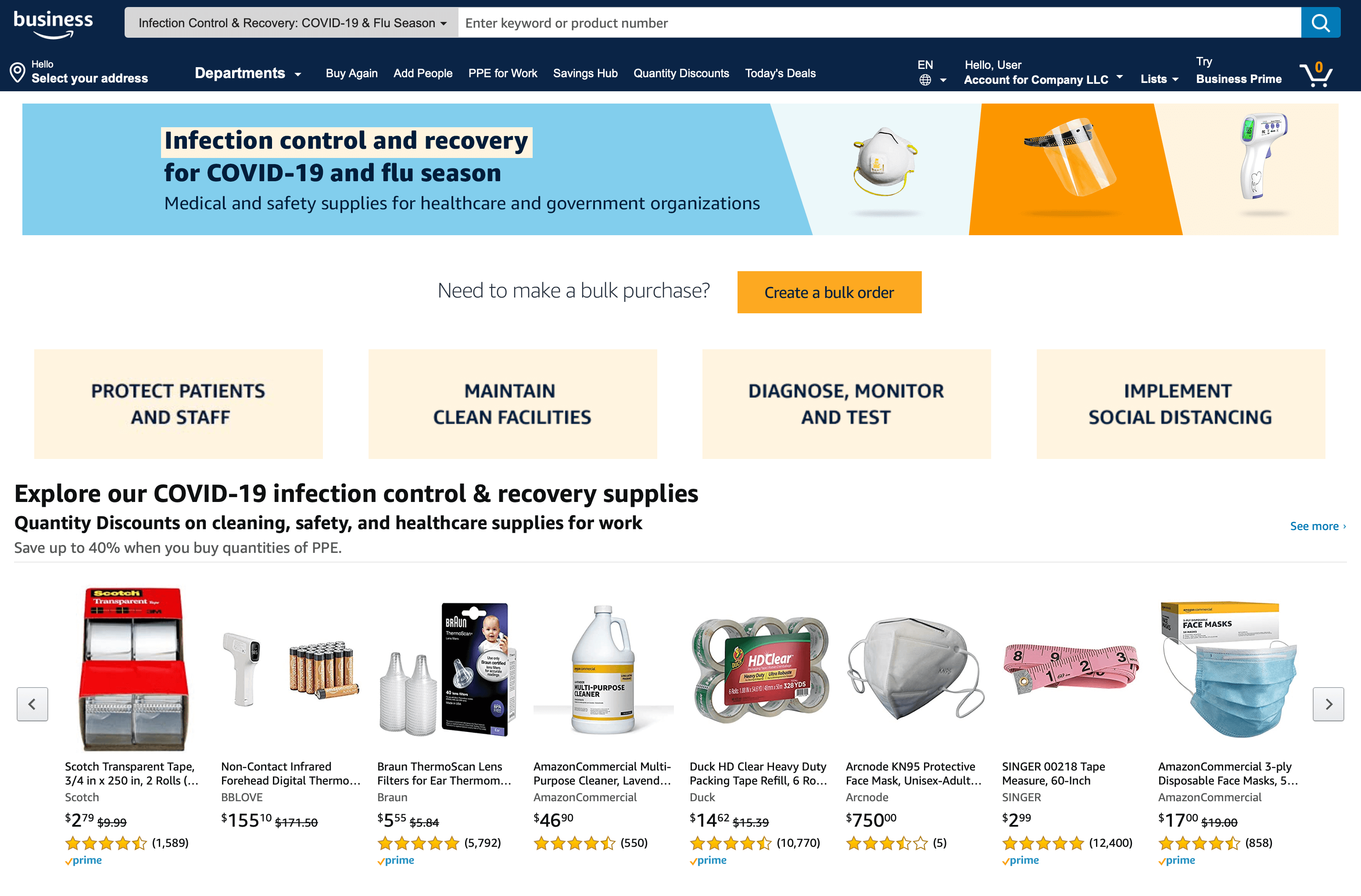 In March, the company rolled out a new section of its website dedicated to COVID-19 related supplies to hospitals and government organizations. The restriction to those types of organizations is no longer in place; however, the move introduced Amazon Business to many that haven't heard of it before.
Amazon Business is flying under the radar, in part because Amazon rarely mentions it. It is an offering that requires little investment from the company and instead utilizes its existing selection and fulfillment infrastructure. But the effort spent acquiring Business Prime members pays off a lot more than the regular Prime members.
Given that the market of business-to-business buying is larger than the consumer one and that little of it is digitized, Amazon Business will likely surpass $100 billion in the next five years.