Amazon is testing a new "Top Brand" badge for products from established brands. If and how this badge gets rolled out could have a substantial impact on how shoppers decide which products to buy as well as how established brands defend against price-aggressive private label products.
In product searches for "swimming goggles" it highlighted products by Speedo, for "running shorts" it picked New Balance, and for "t-shirt" top brands were Under Armour and Fruit of the Loom. The badge so far has been limited to select searches, mostly in Clothing and Shoes category, and has appeared in at least two different formats. Amazon's website didn't specify how it decided the badge. The shopping platform already has Amazon's Choice and Best Seller badges.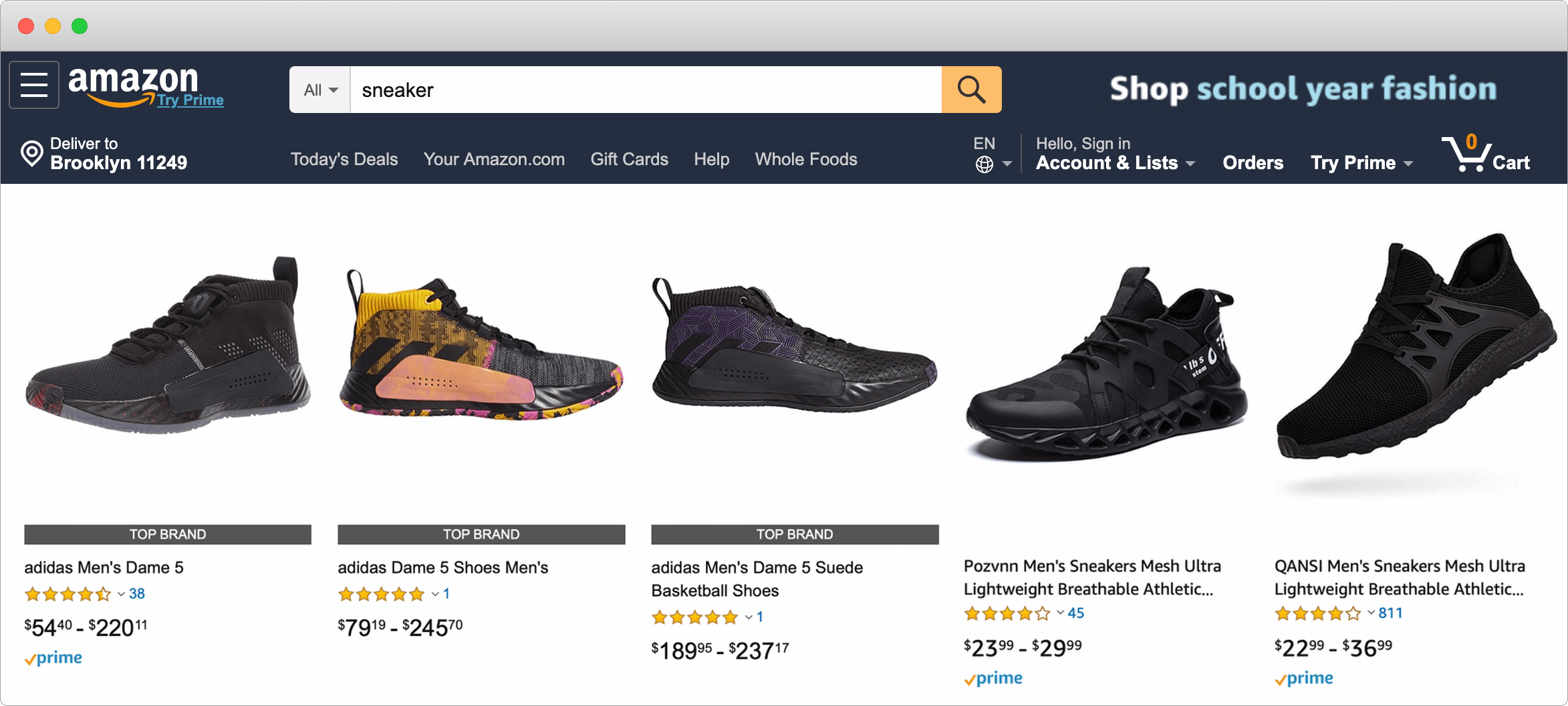 Given how large the Amazon catalog has grown and the millions of brands it consists of, it's an attempt to help established brands stand out from the competition. In the future, the badge might function similar to how verified accounts work on Instagram and other social networks. Brands which would get verified on Amazon, and thus receive the Top Brand badge, would rank first and command more trust from shoppers.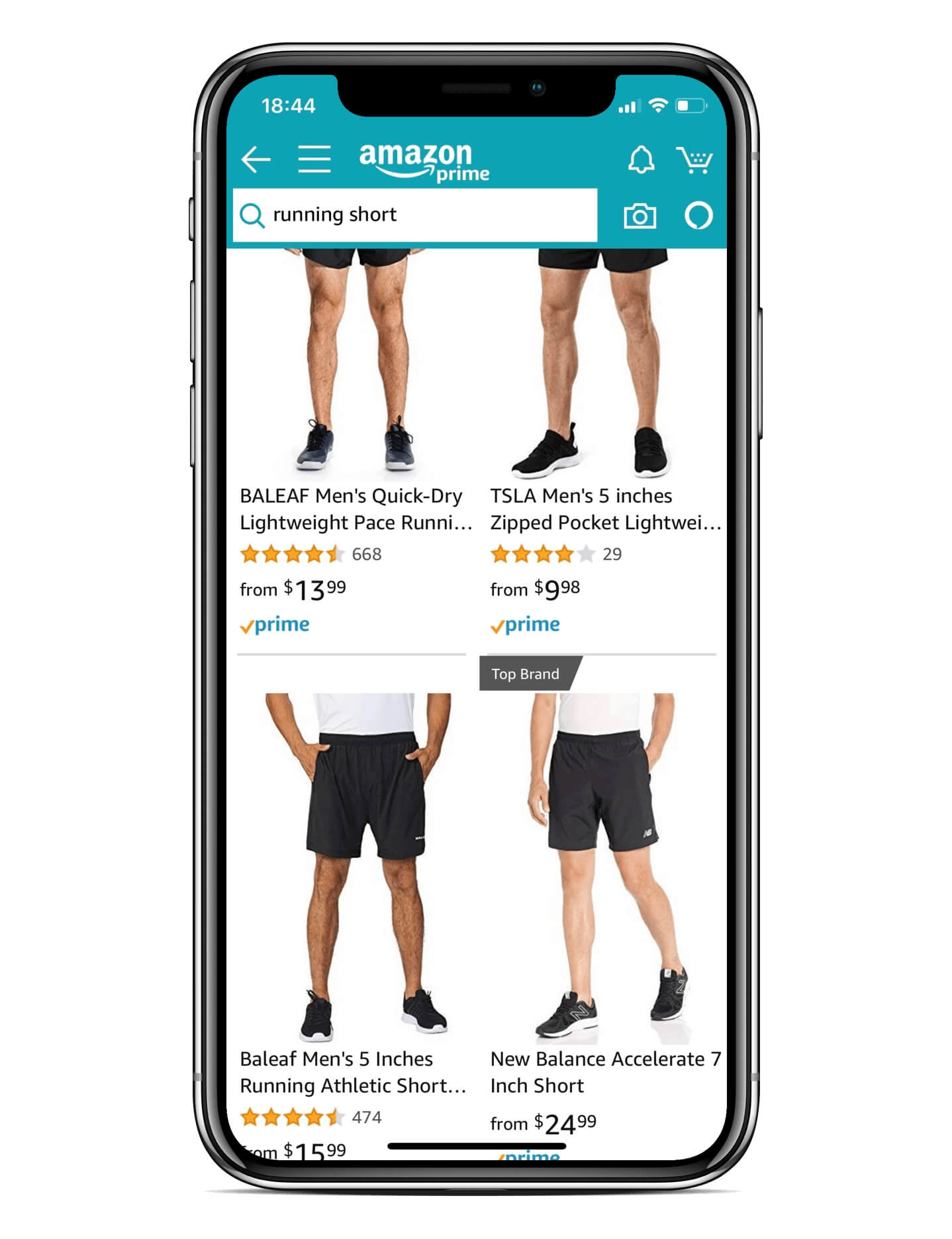 Products on Amazon are created equal, only differentiated by the number of reviews, and this would bring back some of the brand equity established brands have. Making it harder for new brands, especially new private label brands which in some categories dozens get created every day as sellers try to force their way to the top of the best-sellers list, unseat established brands. For example, in the headphones category, 2,435 different products from 766 brands were one of the top 100 best-sellers in the last twelve months. That's seven new products from two new brands every day replacing previous products in the top 100 list. Were proven products from Apple, Samsung, and Mpow to have the Top Brand badge it would reduce the chaos.
Amazon's Choice-recommended products get an increase in sales; having the Top Brand could be even more impactful. Being considered a Top Brand by Amazon could not only bring a sales increase but also in itself be a way the company gets brands to give something in return. There are many things this new feature could become, although it does come with similar challenges the Amazon's Choice badge has, namely the lack of clarity regarding the selection process and the consumer impact when questionable products get awarded one.
The role brands play on Amazon has changed over time, driven by most consumers searching without mentioning a brand, which created the proliferation of private label brands; some launched by Amazon itself. However, to appease established brands, the company has also made moves to help them more than others. This Top Brand badge experiment is the most recent.
"Amazon's underlying opportunity in private label and beyond may be its ability to erode the allure of all brands. If I can't find a West Elm chair or my favorite vitamins on Amazon, I might want that specific product enough to hunt for it elsewhere. Or maybe it's good enough to buy Amazon's version, which might even be produced by the same manufacturer. If Amazon can make itself the most essential place to shop, then only its brand matters."

– Shira Ovide, Bloomberg
For a while, Amazon appeared to have been building towards a data-driven flat catalog. A catalog where all products compete on nothing else but reviews and ratings. Introducing the Top Brand badge goes against this, and gives a select group of brands an advantage, something they have ideally earned by being household names. Amazon was trying to disrupt the world of brand building, and - maybe - they are pumping the brakes on that.