Amazon has expanded the list of countries accepted to register for selling on Amazon to 188 countries. The company added 85 new countries, mainly in Central Asia, Middle East, South America, and Africa.
Notable countries to be newly included are Pakistan, Kazakhstan, Uruguay, Venezuela, South Africa, United Arab Emirates, and Saudi Arabia. Sellers from practically all countries in the world are now accepted to sell on Amazon. The few missing are heavily sanctioned nations like Cuba, Iran, and North Korea.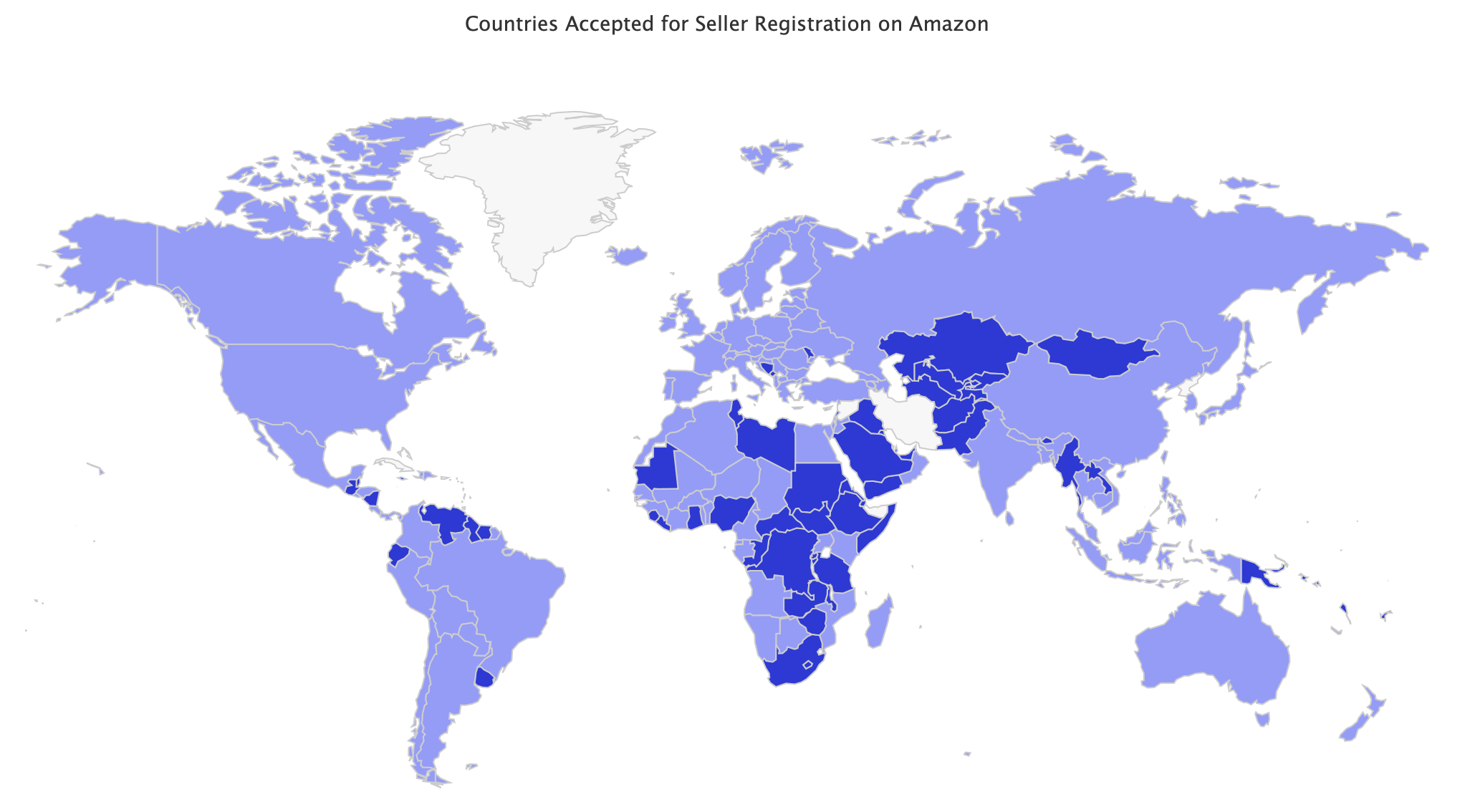 Previously sellers from countries not on the accepted list used middlemen companies or established business entities in neighboring countries to get their products listed on Amazon. "Since 2015, Fiza Muhammad, a linen exporter from Pakistan, has been selling towels, bed sheets, and pillows to Amazon customers in the United States and the United Arab Emirates. But in order to run her business, she was forced to rely on a partner in Dubai," wrote Louise Matsakis at Rest of World.
Despite Amazon's attempts to foster cross-border e-commerce, international sellers not based in China represent a small share. Only nine countries - Canada, U.K., India, Japan, Australia, Vietnam, Thailand, South Korea, and Ukraine - have more than 10,000 sellers on Amazon.com.
In the future, exports through Amazon from some of the newly added countries like Pakistan could grow to be significant. For example, cotton textile production and apparel manufacturing are Pakistan's largest industries, accounting for more than half of merchandise exports. Amazon is the direct-to-consumer platform to reach shoppers in the West for many Chinese manufacturers. Some of those manufacturers from Pakistan will now join Amazon. If they succeed, like early merchants from China did, local industry will develop to get more businesses onto the marketplace.