Amazon has made approximate sales for each product public on its website and app. The new metric is social proof that helps popular products stand out.
Amazon is testing a new product label that highlights how many sales it has had recently. For example, "100K+ bought in past month." The sales number is rounded to hundreds, thousands, or tens of thousands and is capped at one hundred thousand; the time range is either a week or a month. The change is a test visible to some users. Amazon hosts many of those at any given time, and some never make it past the testing phase.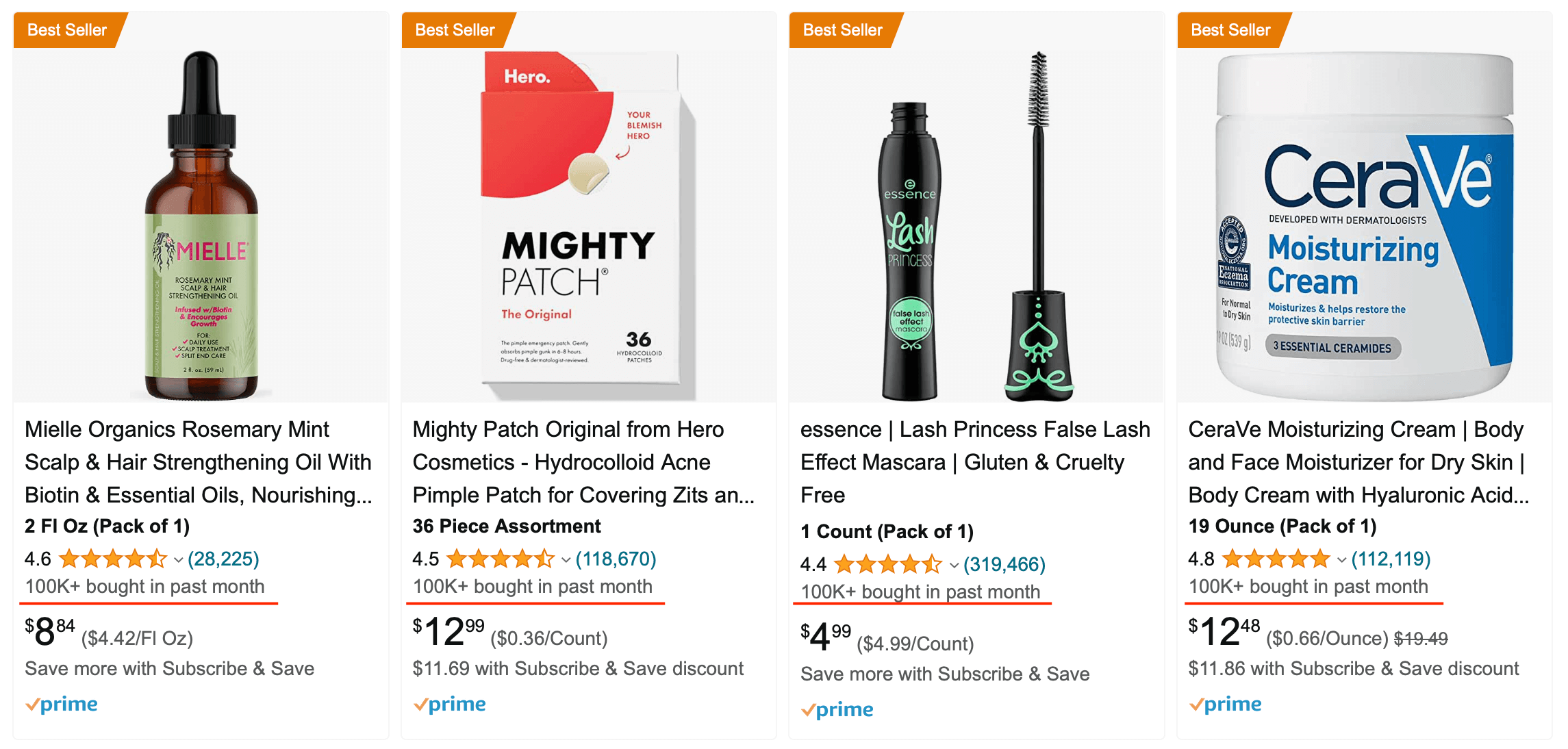 The new metric is a clear popularity signal to shoppers. Since the start, Amazon products have had a publicly visible sales rank, a relative popularity rank in the category, which indicates its recent sales. A feature that originates from ranking books by popularity. However, the sales rank is one of the many details on the product page. Thus, most shoppers are unaware of its existence or how to read it.
Seeing how many other shoppers bought the product makes buying from an unrecognizable brand easier. AliExpress, Temu, and some others have a near-identical feature.
Estimating Amazon's sales volume has been critical to third-party sellers' work. Many use product research tools that approximate sales volume from the sales rank data. Amazon's new sales metric doesn't replace them, but the tools will likely start ingesting it to improve accuracy. The data is not yet available to sellers through Seller Central or APIs. While helpful to sellers, the new metric is intended for shoppers.