Amazon launched in Sweden on Wednesday, October 28th. Few Swedish businesses - less than a hundred - have joined the marketplace, but more than forty thousand worldwide sellers were present at the launch.
Sweden is Amazon's 18th global marketplace. It is their seventh in Europe (not counting Turkey, only half of which is in Europe), alongside the UK, Germany, France, Italy, Spain, and The Netherlands. Sweden is Amazon's smallest market by Gross Domestic Product (GDP) and e-commerce spending.
Amazon offers free delivery on orders above 229 Swedish kronor ($26) on products fulfilled by Amazon. That includes items stored by third-party sellers. There is no Prime membership in Sweden.
Many products on Amazon Sweden came from auto-translated listings on other Amazon marketplaces, which enabled it to have a deep catalog on day one, but has unfortunately resulted in many wrong, sometimes comical, and even offensive Swedish translations. Shoppers in Sweden have started to report this on social networks.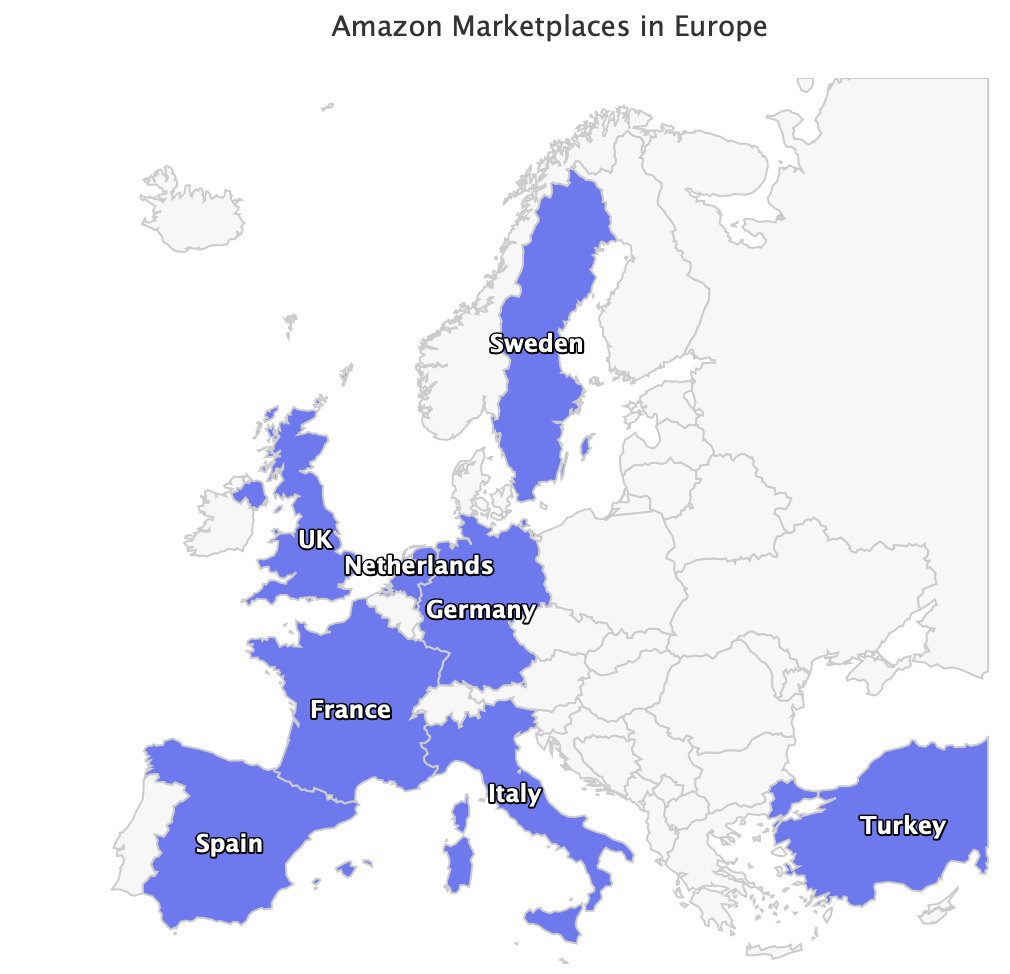 Forty thousand sellers at launch are more than any previous Amazon's new market. Most recently, the company launched in The Netherlands six months ago with thirty thousand sellers, a record at the time. Nearly all of the sellers in the Sweden marketplace are existing sellers from Amazon's other European marketplaces.
When launching in new European countries, Amazon utilizes sellers it has attracted elsewhere to kickstart the initial supply. Thus, most sellers in the Sweden marketplace are from China, Germany, the UK, Italy, Spain, and France, who joined it with a single click of a checkbox. Less than 100 sellers are Sweden-based.
The company announced the upcoming Amazon Sweden launch on August 4th and sent an email to sellers on August 11th inviting to join the forthcoming marketplace - "We are pleased to announce that we have started the work to launch the Swedish Amazon.se Store, to delight local customers and give Selling Partners the opportunity to expand their European business even further. Seller Central Sweden will soon be available to you as a seventh country option in your EU Seller account."
In Europe, the hundreds of thousands of third-party sellers, the assortment they provide, and Amazon's expanding fulfillment network that reaches most of the continent in two to three days are keys for future expansion. Combined with the auto-translated catalog and reviews, the cost to launch new countries for Amazon is ever-decreasing. That means Amazon will enter markets it has previously deemed too small. Poland, which already has multiple fulfillment centers and is home to many sellers, is likely to be next.