Sixty thousand sellers eclipsed $1 million in sales on the Amazon marketplace in 2021. The number has doubled over the past three years.
According to Marketplace Pulse modeling of the seller distribution by sales volume and estimates of $390 billion in collective sales, approximately 350,000 sellers exceeded $100,000, 60,000 sellers sold over $1 million, and over 3,000 had more than $10 million in sales in 2021. More than half of those sellers sell on Amazon.com in the US. The rest, on one of the other nineteen marketplaces.
The number of sellers with higher sales revenue increased faster than those with $100,000. In 2018, 200,000 sellers sold more than $100,000, 24,000 sellers exceeded $1 million, and 890 sellers had more than $10 million in sales.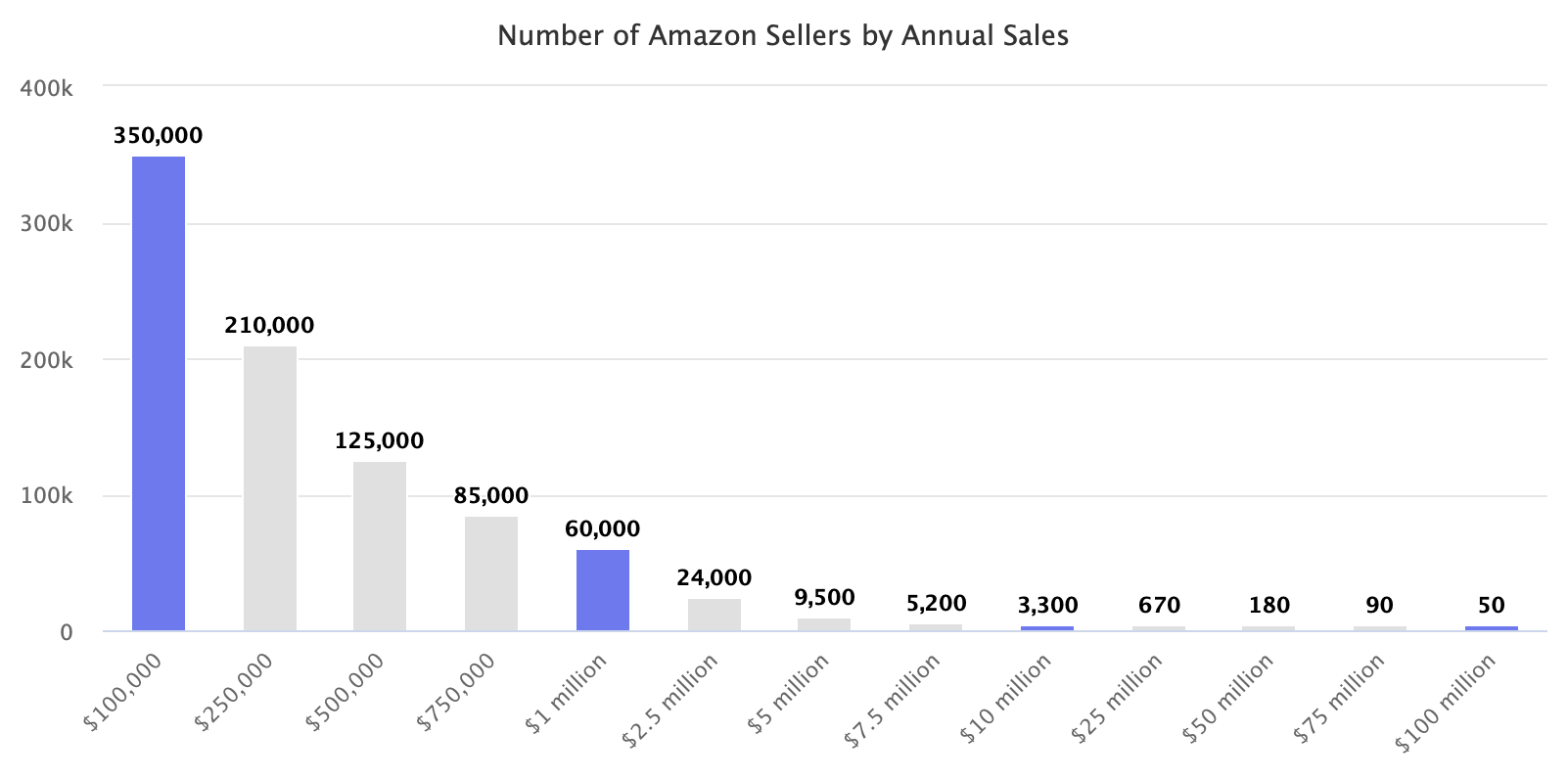 Millions of sellers worldwide are selling on Amazon, but less than a few percent have achieved $1 million in sales. Yet they represent more than half of all sales by sellers. That's normal; all open marketplaces exhibit a power-law distribution. The key is not the total number of sellers but rather the sellers that have built a business. There are sellers with over $1 billion in sales; Amazon aggregators are some of the largest sellers, for example.