In 2019, sellers on the Amazon marketplace sold $200 billion worth of products. Amazon marketplace is so large it would rank as the 50th largest economy in the world if it were its own country. Below New Zealand's economy, but bigger than Qatar's. The Year in Review looks at the state of marketplaces and makes predictions on what's to come next.
Despite Amazon's dominance in the market, it continues to get bigger. It reached three million active sellers in 2019, 10% of which were able to surpass $100,000 in yearly sales. By launching in Singapore and the United Arab Emirates, it now runs sixteen marketplaces worldwide. US-based sellers sold more than 2.1 billion items on Amazon in 2019, more than 4,000 per minute. However, it hosts many international sellers, too, most of which are from China.
Brands saw a tremulous year on Amazon, the start of 2019 marked with Amazon's supposed decision to turn smaller brands previously selling wholesale to the company to sellers on the marketplace. Those rumors didn't materialize as drastically as predicted, but they did make brands reconsider their strategy around Amazon. The world of brands on Amazon, however, still includes a virtually endless list of private label brands, some owned by Amazon many more by sellers, rendering product discovery on the platform a challenge.
Walmart, eBay, Google Shopping, Target, and Wish are competing with Amazon for marketplaces market share. Walmart is a clear leader because, despite eBay's market share of online shopping is second only to Amazon, it has seized to grow. Social networks, including Instagram and YouTube, are also building marketplaces, trying to offer social commerce and different discovery from the rest of the shopping platforms.
Advertising on Amazon remains the fastest-changing aspect of Amazon, with new advertising tools by the company, as well as an industry of advertising agencies. Amazon advertising is growing beyond performance marketing in the form of sponsored products. Amazon is going after ad budgets under CMOs, looking for a more holistic advertising strategy and not just bottom-of-the-funnel ads where a click leads to a sale. Inspired by Amazon, other commerce platforms are adding advertising features too.
Contents
According to Marketplace Pulse
Marketplace Pulse collects more data on e-commerce marketplaces than any organization in the world using a technology platform that monitors millions of data points. Coverage includes Amazon, eBay, Etsy, Walmart, Wish, and other marketplaces. Proprietary software parses unstructured and semi-structured sources and programmatically extracts the critical pieces of structured data on brands, products, categories, and sellers.
Marketplace Pulse clients include marketplaces, financial technology (Fintech), software, and retail services companies. Journalists all over the world also rely on Marketplace Pulse insights and data for their stories. Marketplace Pulse works with leading magazines, newspapers, and online publications, including The Wall Street Journal, The New York Times, The Washington Post, Bloomberg, CNBC, Yahoo Finance, and The Information.

Jim Barksdale, the former CEO of Netscape, said, "If we have data, let's look at data. If all we have are opinions, let's go with mine." Marketplace Pulse believes that technology and data are better than opinions for understanding what's next in e-commerce, and thus it says, "If we have data, let's look at data. If all we have is opinions, let's go find data."
More than sixty different publications quoted marketplace Pulse 140 times in 2019. That's nearly double compared to 2018. The highlight of the work with the press was the Amazon Private Label Brands research first published exclusively on Bloomberg.com as well as Bloomberg TV.
Sellers on Amazon
"Third-party sellers are kicking our first party butt. Badly," wrote Jeff Bezos in the annual Amazon shareholder letter released in April. In a decade, third-party sales have grown from 30% of the total sales on Amazon to 60% in 2019, thanks to the compound annual growth rate of 52% since 1999.
The number of sellers with at least $100,000 sales reached 280,000 in 2019. Up from 200,000 in 2018, 140,000 in 2017, and 70,000 in 2016. Sellers with $1 million or more in sales increased from 25,000 in 2018 to 30,000.
$200 billion
Third-Party Sales Volume
Total amount of sales on Amazon by marketplace sellers in 2019.
3 Million
Active Sellers
Number of active sellers on Amazon.
280,000
Sellers with $100,000 in sales
Number of sellers with more than $100,000 in sales a year.
Total Gross Merchandise Volume (GMV) on Amazon, the total amount of sales on Amazon websites, including those by the company itself and by the sprawling marketplace, grew from $1.7 billion in 1999 to $277 billion in 2018. In 1999 sellers on Amazon did $100 million in sales; in 2018, sellers achieved $160 billion in sales. Over the same time range, Amazon's first-party sales grew from $1.6 billion to $117 billion.
Third-party sellers paid Amazon $39.7 billion in fees in 2018, 24.8% of the $160 billion in marketplace GMV. Those fees include commissions and any related fulfillment and shipping fees, and other third-party seller services. However, they don't include advertising spend, which would raise the total fee amount above 30%. For comparison, eBay captured 9.6% of the marketplace GMV as revenue ($8.6 billion in fees on $83.8 billion in third-party sales).
Sellers by Revenue
In the US, there are 2.7 million sellers on Amazon.com out of 8 million globally. 33% of those sellers had at least one sale in 2019. 19% of which sold at least $100,000 worth of goods, 5% sold at least $500,000, and 2% surpassed $1 million in sales.
This distribution of sellers is the Amazon marketplace funnel. Millions of sellers at the top, only tens of thousands at the bottom. There are over a million active sellers on Amazon.com, but only a few tens of thousands - two percent of active sellers - have built a business. Every year the marketplace gets larger, providing opportunities for both new sellers to enter the market, but also for existing sellers to expand. However, the bigger the sales figure is, the slower that segment is growing - the number of sellers with $1 million in sales is growing slower than those with $100,000 in sales.
Less than 20% of the active sellers were able to achieve $100,000 in yearly sales, and only 2% reached $1 million in sales. Such is the nature of the Amazon marketplace, which exhibits the Marketplaces Power Law, the observation that a small fraction of the sellers' population generates a large portion of transactions. While a small percentage of the number of sellers, the sellers with $1 million or more in sales contribute a significant part of the marketplace GMV.
2.7 million

total sellers on Amazon.com

1.1 million

active sellers on Amazon.com

898,000

with at least one sale

168,000

with $100,000 in sales

40,000

with $500,000 in sales

18,000

with $1 million in sales
Seller Retention
Active sellers typically remain so for multiple years. For example, 70% of the top 10,000 sellers in 2015 continued to be active sellers through their fourth year on Amazon. 80% of top sellers continued to be active three years later, 88% of top sellers continued to be active two years later, and 95% of top sellers continued to be active after one year. These percentages hold for the top sellers from 2015, 2016, 2017, and 2018.
Top 10,000 sellers on Amazon.com, as a group, represent most of the sellers with more than $1 million in sales a year. This data highlights the long-term sustainability of businesses relying on the Amazon marketplace and the relatively low churn rate. Churn rate, also known as the rate of attrition, is the percentage of sellers who stop selling within a given period. Retention of sellers is the opposite of churn.
| | 2015 | 2016 | 2017 | 2018 | 2019 |
| --- | --- | --- | --- | --- | --- |
| 2015 | 100% | | | | |
| 2016 | 95% | 100% | | | |
| 2017 | 88% | 95% | 100% | | |
| 2018 | 80% | 89% | 94% | 100% | |
| 2019 | 70% | 80% | 87% | 95% | 100% |
Likewise, only 5% of top sellers joined in 2019, and only 30% of top sellers joined during the previous three years. Put another way, half of the top sellers have been selling for at least four years. The majority of top Amazon sellers joined the platform years ago, and despite growing competition, changing Amazon fees, shifting brands focus, and the explosion of private label, they are still at the top.
Active Sellers
There are close to 3 million active sellers on Amazon marketplaces worldwide, an increase of 17.7% in a year. A seller is active if they have products listed for sale.
In the US, the Amazon marketplace has 1.1 million active sellers. Despite an additional 250,000 sellers who joined in 2019, it is growing the slowest in terms of active sellers at just 5.1%. Many of the new sellers replace old sellers as they get suspended or stop selling. Nonetheless, the Amazon marketplace in the US is four times larger than the UK one, the second largest.
The three other major markets for Amazon - UK, Germany, and Japan - are all growing at a similar rate of 17-19%. India follows with 21.3% growth. There was a significant increase of active sellers in Spain and Italy, as well as Mexico and Canada. Both being a result of a deliberate push by Amazon to enable European sellers to sell in all five EU marketplaces, and North-America sellers to be active in the three available marketplaces there as well.
| Marketplace | Active Sellers | Growth Since 2018 |
| --- | --- | --- |
| USA | 1,114,388 | 54,388 (+5.1%) |
| UK | 281,257 | 43,727 (+18.4%) |
| Germany | 244,425 | 36,425 (+17.5%) |
| Italy | 216,610 | 51,110 (+30.9%) |
| France | 211,859 | 47,859 (+29.2%) |
| India | 205,884 | 36,184 (+21.3%) |
| Spain | 203,413 | 52,063 (+34.4%) |
| Japan | 173,483 | 28,303 (+19.5%) |
| Canada | 163,595 | 35,555 (+27.8%) |
| Mexico | 51,087 | 17,357 (+51.5%) |
| Australia | 24,227 | 5,587 (+30.0%) |
| UAE | 20,842 | |
| Brazil | 15,605 | 8,335 (+114.6%) |
| Turkey | 5,987 | 1,967 (+48.9%) |
| Singapore | 1,721 | |
| | 2,934,383 | 441,423 (+17.7%) |
Sellers Growth
In 2019, 1.2 million new third-party sellers joined one of the sixteen Amazon marketplaces worldwide. After launching in Singapore on October 7th, Amazon now runs sixteen marketplaces: US, Canada, UK, Germany, France, Italy, Spain, India, Japan, Australia, China, Brazil, Mexico, Turkey, UAE, and Singapore.
3.6 million new third-party sellers have joined Amazon marketplaces worldwide since January 1st, 2017; over 1.1 million of which joined the Amazon.com marketplace in the US. Three million equals to 3,287 new sellers every day for the last more than one thousand days, or 136 every hour, or even two new sellers every minute.
The US, India, and the UK marketplaces host more than half of all new sellers. The US had over a million new sellers, followed by India with close to 400,000, and the UK with almost 300,000 new sellers. In June, Amazon surpassed 500,000 total sellers milestone in India, only six years after Amazon launched in the country in 2013.
Globally there are close to eight million Amazon sellers, including those that are no longer active - three million active sellers plus five million sellers no longer selling on the platform. A decade ago, there was less than a million in total.
Fulfillment By Amazon (FBA)
Launched on September 19th, 2006, FBA has become a cornerstone service enabling the Amazon flywheel. It is an Amazon program that allows sellers to offload most of their warehouse operations to Amazon for a fee in exchange for a Prime checkmark. Customers buying from FBA sellers get the same two-day and now one-day Prime shipping as if buying from Amazon itself; therefore, sellers get preferential treatment in buy-box rotation compared to those fulfilling orders themselves.
More than 85% of the top Amazon sellers in the US offer Prime shipping for more than half of their assortment, up from 56% three years ago. The number of Prime-enabled sellers is steadily increasing - it has grown from 56% in 2016, 63% in 2017, 73% in 2018, to 85% in 2019. Very few top international sellers do not offer Prime - 93% of the top international sellers offer it, compared to 74% for US-based sellers. There are hundreds of thousands of sellers in total offering Prime shipping on tens of millions of products.
For the international sellers offering Prime has made their assortment appear local. Unlike US-based sellers, practically all international sellers use FBA since shipping orders from their warehouses would otherwise mean long shipping times. The overall 85% of sellers offering Prime is thus a combination of international sellers with a higher percent and US-based sellers with a lower percent.
Growing Prime numbers are not limited to the US marketplace. In a year, the number of sellers offering Prime has increased across all Amazon marketplaces worldwide. Except for Australia, which only launched FBA in February 2018, more than half of the top sellers offer Prime on all Amazon marketplaces.
Sellers choose to store inventory in FBA because it unlocks access to more shoppers on Amazon, not necessarily because it is more convenient or cheaper than the alternatives. And thus, over the years, those who do get more successful than those who don't. However, FBA is starting to change.
Amazon is transitioning FBA from a storage and fulfillment service, to purely a fulfillment one. What that means, in practice, is that storing inventory in FBA for more than a month comes with fees rendering any future profit for a seller impossible. Instead, FBA is meant for a temporary supply to enable Prime shipping. This evolution of FBA was inevitable but is introducing complexity to the supply chains of sellers. Now, they need to find a storage solution for long-term supply. By the end of 2019, Amazon itself has started to test an Amazon Storage and Replenishment service, letting sellers stage inventory close to Amazon's delivery operation, enabling quick replenished to FBA.
Furthermore, sellers looking for marketplaces beyond Amazon are looking for ways to offer Prime without the use of FBA, since sellers committed to FBA often have a hard time selling on other marketplaces. Amazon has a Seller Fulfilled Prime (SFP) service, which enables 3rd party warehouses to offer Prime shipping; however, the company has suspended the program, and the number of sellers using it remains small compared to those on FBA.
Map of Amazon Sellers
Amazon sellers center around the cities of Los Angeles, San Diego, New York, Brooklyn, Miami, Fort Lauderdale, and Houston. Sellers are located in all fifty states and all of the more than 3,000 counties.
3% of sellers are in Brooklyn, the city with the most sellers. 7% of sellers are in Los Angeles County, the county with the most sellers. And 19% of sellers are in California, the state with the most sellers.
Fifty percent of Amazon sellers reside in either California, New York, Florida, or Texas. California has more than 200,000 Amazon sellers, followed by New York and Florida with 100,000 each, and Texas with 75,000.
Sellers Based in China
42% of the active sellers across all sixteen Amazon marketplaces are based in China, up from 26% two years ago. On Amazon.com in the US, 36% of the active sellers are from China, with US-based sellers representing 50%. For Chinese retailers and manufacturers, Amazon is the most efficient direct-to-consumer platform to reach the US and European shoppers. Amazon seller Zhao Weiming described Amazon as "the most cost-effective way to sell into the United States."
Marketplaces like Wish and AliExpress are also infamous for serving the same purpose. "Why buy a $40 bikini made in America when you can buy a $4 bikini directly from China? For that matter, why buy a $20 bikini made in China but imported by a US company like the Gap when you can buy a $4 bikini directly from China?" wrote Alana Semuels for The Atlantic.
The success of businesses from China is enabled by both allowing international sellers to use Fulfillment by Amazon (FBA), virtually eliminating otherwise slow shipping, and by local-specific efforts in China. Unfortunately, some of those sellers bring chaos and lower quality products prohibited in the US as counterfeit or unsafe products.
Amazon is actively recruiting sellers in China. More than ten thousand sellers attended the 5th annual Amazon Global Store Cross-Border Summit (2019亚马逊全球开店跨境峰会) held in Shanghai on December 11-12th. Twice as many participated in the live online broadcast because the event was sold out. As the name suggests, the event focused on international expansion, fulfillment, product innovation, and brand building overseas. The event included speakers like Eric Broussard, Amazon's vice president overseeing international marketplaces, Ed Feitzinger, vice president overseeing global logistics, Sachin Jain, vice president responsible for seller and vendor experience, and Cindy Tai, Head of Amazon Global Selling-Asia.

Shenzhen hosts a third of third-party Chinese sellers on Amazon and is estimated to be the city with the largest number of Amazon sellers anywhere in the world. It is a major city in Guangdong province, one of the leading commercial and manufacturing regions in China, with the economic hub Shenzhen as well as the capital Guangzhou. Shenzhen's transformation from a fishing village to megacity is well documented. It attracted massive investment after its designation in May 1980 as China's first special economic zone (known as SEZ). The city's population grew from tens of thousands at the time to an estimated twelve million now.
Guangdong province is home to 45.5% of Chinese sellers. It is followed by Zhejiang province with 10.1% of sellers, Fujian province with 7.5%, and Jiangsu province with 3.8% of sellers. Guangdong and Zhejiang provinces combined account for more than half of the Chinese sellers. Shenzhen, Guangdong, is the leading city with 33.1% of Chinese sellers. Guangzhou, Guangdong is next with 6.2%, followed by Yiwu, Zhejiang at 3.4%, Xiamen, Fujian at 2.3%, and Dongguan, Guangdong at 2.2% of sellers. Not only are sellers concentrated in two provinces of Guangdong and Zhejiang, two cities in Guangdong alone account for more than 35% of Chinese sellers.
Amazon Shuts Down in China
On July 18th, Amazon shut down the third-party marketplace in China. After a decade of trying, Amazon gave up in the one market it failed to grow.
"We are notifying sellers we will no longer operate a marketplace on Amazon.cn, and we will no longer be providing seller services on Amazon.cn effective July 18th," the company said in an email sent to multiple publications. "Sellers interested in continuing to sell on Amazon outside of China are able to do so through Amazon Global Selling."
Amazon entered China in 2004 by buying Joyo, the most prominent online bookseller in China at the time, then rebranded to Amazon China in 2011. In 2004 e-commerce penetration was less than 1% in China, was less than 5% of retail in 2011, but by the end of 2016 has grown beyond 15%. In a decade, China's e-commerce market grew from nothing to the largest e-commerce market in the world, but without Amazon. Amazon's share in China remained less than 1%.
"Ten to 15 years from now, I think China can be eBay's largest market on a global basis as we build up the local trade and the export trade," said then-CEO Meg Whitman in 2004. eBay entered China in 2002. Both Amazon and eBay had similar dreams, but not unlike other foreign businesses in China, failed to become market leaders.
New Amazon Marketplaces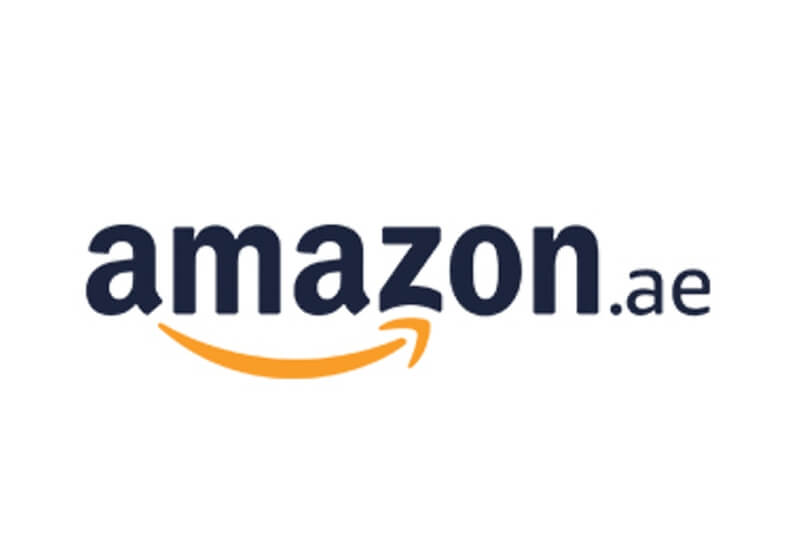 Amazon launched in the United Arab Emirates on Tuesday, April 30th, replacing Souq.com - the largest e-commerce platform in the Arab world it acquired for $580 million in 2017 - with Amazon.ae. UAE is Amazon's 15th global marketplace.
Amazon UAE launched with more than 10,000 sellers, many of which were from Europe and the US. It opened with the Fulfillment by Amazon (FBA) network available on day one, a service more than 1,000 sellers were using at launch. There is no Prime available yet, but orders from Amazon or sellers using FBA over 100 AED qualify for free shipping and get delivered in 1-2 business days. In total close to 21 million products are listed by marketplace sellers, with an additional 9 million products by Amazon retail; there are 30 million products available in total.
Amazon started inviting top sellers from Europe and the US to sell in UAE in December 2018. "Following Amazon's acquisition of Souq, I want to offer you participation in a groundbreaking new sales project in the Mid East," Amazon wrote in an email. "Our program is simple, straightforward, and allows you to expand your selection to a new base of Amazon buyers through both Merchant Fulfilled and FBA channels."
Amazon launched in Singapore on Monday, October 7th, with close to 500 third-party marketplace sellers. Singapore is Amazon's 16th global marketplace. The company has first launched in Singapore more than two years ago with its fast delivery service through the Prime Now app. To kickstart in the new country, the company is waiving the monthly professional selling account fee until March 31st, 2020.
It opened with the Fulfillment by Amazon (FBA) available on day one, a service two hundred sellers were using at launch. Altogether the marketplace is providing over a million products, on top of the assortment by Amazon SG first-party. Prime membership is available for S$2.99/month, offering one-day delivery on domestic selection. Amazon in Singapore continues to sell items from Amazon US. With Prime membership, free standard delivery for Amazon US products is available on orders over S$60.
Other e-commerce companies, including Lazada, mainly operate via a marketplace model in Singapore. Alibaba has invested $4 billion into Lazada to date, as well as $1.1 billion in Tokopedia, which competes with Lazada in Indonesia.
Singapore is the smallest country Amazon has launched yet in terms of population - Singapore population is 5.8 million people according to UN data. However, Singapore is a launchpad for companies into much bigger Southeast Asian countries such as Indonesia, Southeast Asia's largest economy, and the world's fourth most populous country. Indonesia, Malaysia, the Philippines, Singapore, Thailand, and Vietnam combined have a consumer base of approximately 560 million, with estimated internet users hovering around 300 million.
2019 marked two years of Amazon Australia, which launched in December 2017. In Australia, Amazon spent the first twelve months scaling the infrastructure as well as introducing FBA and Prime services, which opened to memberships in June 2018. Fueled by those, Amazon continued to grow in the country in 2019, increasing traffic by 50% in October and November. Australia offers a glimpse of what Amazon could do in new markets.
Brands on Amazon
Nike, one of the most searched brands on Amazon, stopped selling its products directly on Amazon in November 2019, ending a pilot program that began in 2017. Nike was one of the few brands shoppers do search for explicitly. "Nike shoes men," "nike shoes women," "nike shoes," "nike socks," and "nike" are in the top 1000 most-searched terms on Amazon. There are only a handful of more searched brands on the site, like Apple and Nintendo.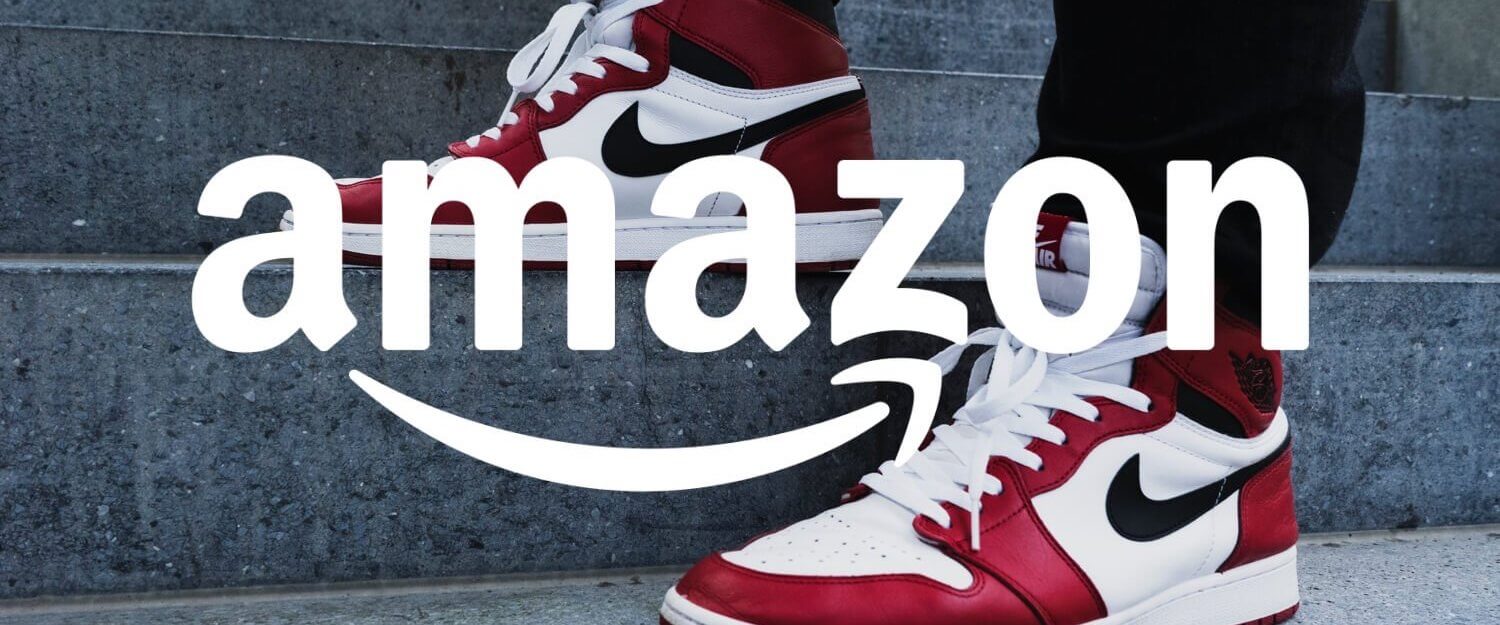 Despite significant demand from Amazon shoppers, the pilot program that began in 2017 only brought a limited selection of Nike products to Amazon. Men's Shoes category on Nike.com has 741 results, but only 28 on Amazon and Women's Shoes has 18 on Amazon compared to 490 on Nike.com. Both Amazon and Nike didn't appear to put much effort into the brand's experience on Amazon either, with most product pages and the brand store lacking elements competing brands have implemented. For Nike, the most critical part was controlling unauthorized third-party sellers. "For years, Nike had refused to sell directly to Amazon, fearing it would undermine its brand. Nike executives were unhappy with how unauthorized sellers continued to be widely available on Amazon, according to people familiar with the matter," wrote Khadeeja Safdar at the Wall Street Journal.
Shoppers will continue to search for Nike products on Amazon, oblivious to Nike's decision to stop selling directly on Amazon. For them, shopping for Nike products on Amazon was a lacking experience before, due to limited assortment sold by Nike directly and the thousands of third-party sellers, and it probably only got worse now. Amazon will keep most of the Nike assortment thanks to third-party sellers it was able to recruit. "That's how I make my money. Amazon is the No. 1 marketplace. Nike is the No. 1 brand. If they're not in bed together, that's my opportunity," told a seller. But in no way, since 2017, did the shopping experience of buying Nike products on Amazon improve. It's still up to the shopper to sort through thousands of results to figure out what they exactly want and hope it's not a counterfeit. Or they can jump to using the Nike website or app, which both have improved and thus have a great shopping experience.
Nike's decision reinforces that Amazon is a revenue driver for brands sometimes, but a headache always. Brands are increasingly investing in advertising on the platform, and some are seeing significant sales. However, concerns around the lack of data, branding, customer outreach, as well as the chaos of counterfeits and knockoff competitors, are still there. Amazon is making small improvements, but there are few brands happy with their experience.
Amazon Vendor Purge
In March 2019, tens of thousands of Amazon vendors didn't receive their weekly purchase order replenishments from Amazon. What followed was a scare known as the Amazon Vendor Purge. Panic ensued - until the purchase orders quietly resumed weeks later, with Amazon both suggesting the pause was a technical glitch and part of a campaign to weed out counterfeit products. However, in May, there were more reports of small brands, under $10 million in sales, losing the vendor relationship with Amazon.
"In the next few months, bulk orders will dry up for thousands of mostly smaller suppliers, according to three people familiar with the plan. Amazon aims to cut costs and focus wholesale purchasing on major brands like Procter & Gamble, Sony, and Lego, the people said. That will ensure the company has adequate supplies of must-have merchandise and help it compete with the likes of Walmart, Target, and Best Buy."

– Spencer Soper, Bloomberg
Many took those moves to be a prelude to a new internal system called One Vendor. The system was going to combine Seller Central and Vendor Central into the same back-end system. Before that, sellers on the marketplace were using Seller Central, and brands that were selling wholesale to Amazon were using Vendor Central.
"Amazon obsesses over the customer experience, and your brand has opportunities for improvement that will be possible by transitioning your full business to Vendor Central. As a result, we have made the decision to source your products for sale by Amazon only, and your existing Seller Central account will be closed within 30 days of this email."

– An email from Amazon to a brand selling as a third-party seller instead of wholesale to Amazon
Rumors around One Vendor didn't materialize, and the large scale purge of vendors appears to be at least on pause. During the first quarter, the company forced some sellers to become vendors, and vice-versa, but there is no indication of Amazon getting more aggressive with it. However, according to people with inside knowledge, the purge was going to happen, but they believe that the storm of the negative press coverage has made Amazon put it on hold.
Brand Analytics
Brand Analytics was launched in 2019 to enable third-party marketplace sellers who registered with the Brand Registry to make data-informed decisions. Similar data and insights were previously available to vendors using the Amazon Retail Analytics (ARA) in Vendor Central with an annual subscription starting at $30,000.
Amazon Search Terms report identifies the top search terms that shoppers use on Amazon and the top three products that customers clicked on after searching that term as well as the top three products' click share and conversion share.
Market Basket Analysis report shows the top three products purchased at the same time as the brand's products.
Item Comparison and Alternate Purchase Behavior report shows the five products that shoppers most frequently viewed during the same day as brand's products and the top five products a shopper most frequently purchased instead of the brand's product on the day they saw them.
Demographics report includes age, household income, education, gender, and marital status.
Amazon Attribution report measures sales and marketing impact across media channels off Amazon.
Brand Analytics helps brands understand competitors, customers, and Amazon as a whole. It does so by providing aggregated insights, and still shielding sensitive data Amazon has always notoriously protected. The anecdote answer to the question "How do you feel about the data you're getting from Amazon?" is "What data?" The search terms report, for example, makes it clear what most shoppers on Amazon are looking for and which products convert best.
Brands are using this data to launch new products as well as to understand better how to advertise on Amazon. "Bark's team analyzed the existing pet category – which included AmazonBasics products of the retailer's own – to find the highest-volume selling products with strong margin profiles," wrote Hilary Milnes at Digiday on Bark, a dog supplies brand. "The idea was to reverse engineer our products to find out where the most opportunity for product development was, and then build the line out from there."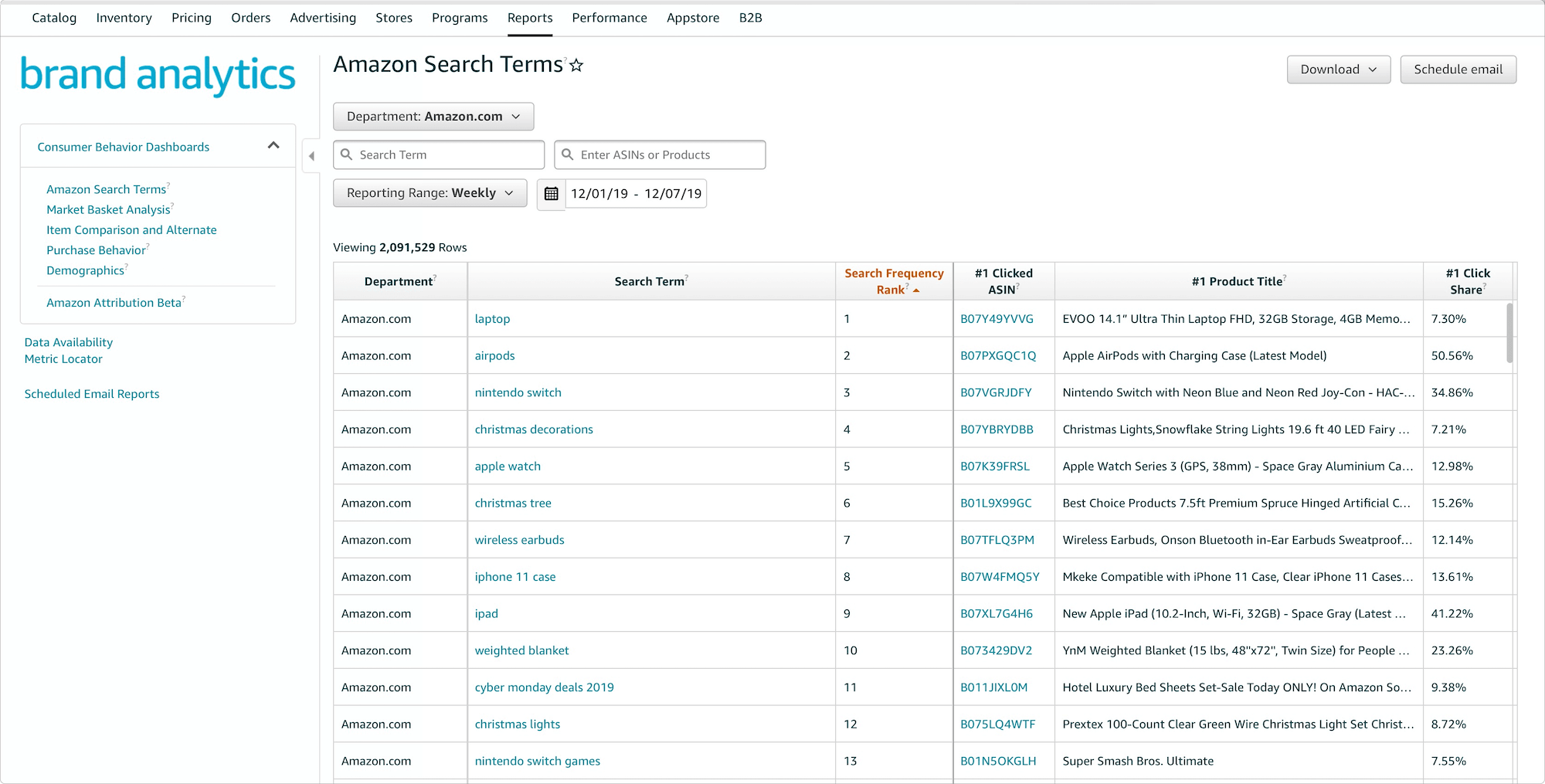 Unbranded Search
More than three-quarters of Amazon searches are unbranded, seeking for generic products rather than name brands. 78% of keyword searches done on Amazon are unbranded. That means consumers are searching for "running shoes women" or "tennis shoes for men" rather than asking, specifically, for Nike, Adidas, or Puma. Search keywords highlight how Amazon shoppers' behavior is shifted from a brand-driven world observed elsewhere to a needs-based decision process.
One hundred thousand most popular search terms by volume were analyzed, representing an estimated 64% of all Amazon search volume. Search terms including a brand name like "Apple" or a specific product like "iPhone" counted as branded. 78% of the top 100,000 search terms didn't include a brand; however, more popular search terms are more likely to be branded - 74% of the top 10,000 and 68% of the top 1,000 search terms include a brand name.
"aa batteries," "aaa batteries," and "rechargeable batteries" are some of the most searched terms on Amazon - each search term is in the top 1,000. "Duracell aa batteries" and "energizer rechargeable batteries" are the first occurrences of Duracell and Energizer brand names in search; however, both appear less frequently than the generic search terms. Brandless searching not only highlights need-based shopping but is also the reason why AmazonBasics batteries are best sellers.
Further, even if shoppers include a brand name in their search, other brands can bid on that keyword through Amazon advertising. As a result, search results often include other brand's products in the form of Sponsored products. Searching for "Nike running shoes," for example, returns an ASICS pair as one of the first results. Plus, even in specific searches like "apple airpods," search results include alternative brands since there are only four products by Apple meeting this query, but Amazon wants to display dozens of search results. "Casper mattress" search results show Casper mattresses first but list fifty more items, one even with the Best Seller in mattresses tag.
Short-Lived Brands
Driven by unbranded searches, in the headphones category on Amazon, 2,283 different products from 748 brands were one of the top 100 best-sellers in 2019. That's more than six new products from two new brands every day replacing previous products in the top 100 list. Some brands were in the top 100 every day of the year, including Anker, Apple, Beats, Bose, Mpow, and Panasonic; however, newly launched brands replaced most brands only after a few days in the top list.
The reason why this category has a high turnover is that it is the perfect breeding ground for private label products. In the headphones category products themselves are commodities and no brand "owns" the category as a result of fragmentation and downward price pressure. "wireless earbuds" is also the number one most searched keyword on Amazon, followed by "in-ear headphones," "headphones," and "earbuds."
Because "wireless earbuds" is the number one search term on Amazon, it offers a high return for being the best seller. Because of downward price pressure, shoppers are always looking for more affordable options and trusting reviews. Because most of the best-sellers are indistinct - often private label - brands, it enables launching new brands.
More than half of the 748 brands were in the top 100 for less than five days, and 67% of the brands were in the top 100 for less than ten days. The instability of high-demand categories is a testament to how easily sellers can launch a temporarily best-selling product. Even if those products end up falling off the next day - often because Amazon suspended the listing after finding reviews manipulation, for example - it gets replaced by more of the same. A different brand name most of the time, but often the same underlying seller business. After all, creating a new brand on Amazon is virtually free - it's just a text name, not even a trademark is required.
Counterfeits
In February 2019, Amazon announced Project Zero, a tool allowing approved brands to directly flag and remove counterfeit listings of their products from Amazon. Project Zero is available to brands in the United States, the European Union, Japan, and India. Previously brands would have to submit a request case to Amazon. Now, though, brands can remove listings without Amazon's help. Since Project Zero launched, over 5,700 brands have enrolled, according to the company. "For every one self-service takedown by the brands, the automated protections Amazon has put in place for participating brands have proactively removed more than 500 listings."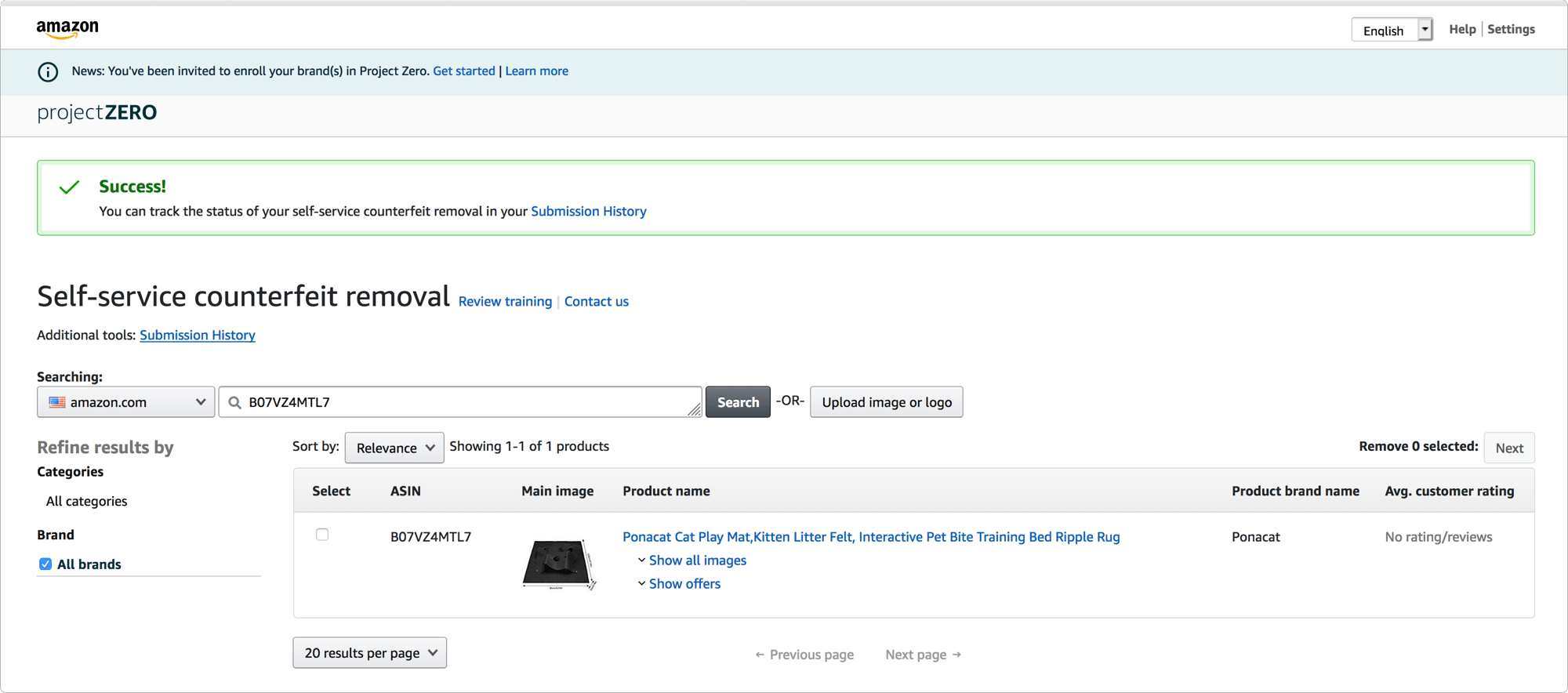 In October 2019, Amazon unveiled a page on its site titled "Our Positions," where it breaks down the company's stand on issues ranging from climate change to immigration. Amazon outlined that it believes "counterfeiters should receive stronger penalties under federal law." In 2018, Amazon "invested more than $400 million in personnel and preventative tools built on machine learning and data science and employed more than 4,000 employees to fight fraud and counterfeiting in our stores." The company added that it supports US federal policies that make intellectual property violations crimes with meaningful penalties, and that it supports a requirement that every package imported into the US identifies the entity responsible for shipping the product.
"We have to be vigilant and willing to spend hundreds of millions, and eventually billions of dollars to protect our customers," Amazon Worldwide Consumer CEO Jeff Wilke said at the WSJ Tech Live conference in October 2019. Despite efforts by the company, counterfeits and fakes on Amazon remain an issue and are receiving increasing criticism from the industry.
Amazon Private Label Brands
Amazon-owned private label brands continue to be not nearly as successful as many paint them to be. Amazon has been successful in creating generic items at low prices, but only when using the Amazon brand name (i.e., AmazonBasics and Amazon Essentials). Otherwise, the hundreds of brands and tens of thousands of products launched are not resonating with customers.
Top 10 most successful, including the likes of AmazonBasics and Pinzon, contributed an estimated 81% of the total sales of all private label brands owned by Amazon. Amazon added more than 100 brands in 2019, but none of the recent launches are category leaders. Amazon has attracted much attention with every new brand they launched, however the assumption that every new brand will be as impactful as AmazonBasics is unfounded. It is Quantity vs. Quality - AmazonBasics represents less than 5% of products launched, but more than 57% of sales.
Retailers like Target have been more successful in launching brands because of brick-and-mortar stores. The environment of a store - limited selection and better discovery - is better suited for introducing new brands. Amazon has tried to replace that by featuring its brands more prominently in search results, but that isn't enough. "The fact that Amazon's buying behavior is so search-led and weak on discovery makes it harder for them to drive private label sales. They can't make you walk past stuff you didn't come in for," said Benedict Evans, Partner at Andreessen Horowitz.
The popular narrative has been that by utilizing internal data, Amazon can launch its brands in many categories and capture most of the category's sales. So far, there is no evidence of this working. Amazon has been successful selling basics, but none of those products are obviously data-driven and instead appear to mimic the strategy other retailers use for their private label brands. The number of unsuccessful products and brands shows that the company doesn't have it figured out.
AmazonBasics Best-Sellers
The number of AmazonBasics best-sellers has grown by more than fifty percent in a year - from just over 800 in 2018 to surpassing 1,300 best-sellers in 2019. Amazon continues to launch new products, validate demand for them, and stop selling those that fail to attract customers. It trims the AmazonBasics portfolio to remove failed products.
A best-seller AmazonBasics product is defined as one to have made it into the top 100 best selling products in any category on Amazon. Some of the AmazonBasics products are widely popular, like the infamous batteries, but the brand includes many niche products which only compete in their specific subcategory. AmazonBasics finds success in categories where fragmentation and downward price pressure has created an opening for it. The brand focuses on commodities, in niches which: products themselves are commodities, and no brand "owns" the category as a result of fragmentation and downward price pressure.
AmazonBasics is still not a brand. It's a collection of products for when the brand doesn't matter. Nonetheless, given that 78% of keyword searches done on Amazon are for generic goods, and do not include a brand, the company continues to experiment.
Haus Laboratories vs Belei
In March, Amazon launched Belei, a skincare brand consisting of cleansing wipes, moisturizers, masks, and serums. Nine months later, the brand has failed to impress consumers. Belei products are rated 3.8 out of 5 stars, and none had become best-sellers. Belei Triple-Peptide Eye Cream, one of the best selling products in the Belei line, is ranked #96 among eye treatment creams but is rated 3.6 out of 5 stars by 214 shoppers. Belei Retinol Refining Moisturizer is rated 4.2 out of 5 stars, but only ranks #306 in the face moisturizers category. Neither appears in the first few pages of search results for "eye cream" or "face moisturizer."
When the brand launched, some of the dozen new products became best-sellers. For example, the eye cream item was #1 in its category. However, by May, it has fallen to the second half of the top 100. Despite a 30% discount increasing sales during Prime Day, it has remained there since, falling out of the top 100 on multiple days. It continued to build reviews slowly but never improved the 3.6 out of 5 stars rating.
The lesson from Belei is not whether Amazon can use data to develop brands with the products and price points their shoppers want, but rather that launching products is only the first of many steps. Amazon does rely on data to spot niches - why wouldn't they - but in all categories except for generics, that's not enough to guarantee success. What works for launching AmazonBasics products doesn't work elsewhere. In the beauty category, brands are being built on customer loyalty, social media following, and innovative products. None of which applies to Belei.

For Prime Day In July, Amazon, together with singer Lady Gaga, launched a beauty line Haus Laboratories. The first mainstream beauty brand sold exclusively on Amazon. Pushed by the Amazon marketing efforts on Prime Day, the brand became the number one best-seller in the Makeup category by the end of the event.
Prime Day was only pre-sale; products started to ship on September 17th. On that day, the brand added additional items, which, too by the end of the day, became best-sellers. Nine out of the top 100 best selling products in Makeup were by Haus Laboratories, and the eyeliner was the number one best-seller. Makeup is a category inside of the Beauty & Personal Care department. The top Haus Laboratories products on July 15th, Prime Day, as well as September 17th, the day preorders shipped, were not only best-sellers in Makeup, but were in the top 10 of the whole Beauty department. A department that otherwise includes tens of millions of products.
Amazon pushed Haus Laboratories more aggressively than Belei, but the Lady Gaga brand also has a unique product, hundreds of thousands of followers on social media, as well as a celebrity behind it. Belei, by comparison, has none of those drivers, and thus unsurprisingly was lost among thousands of competing products on Amazon. By launching a brand with Lady Gaga, Amazon is showing what it can do for other brands too. For many reasons, that's not what many of them will want to do, but Amazon will find more of Haus Laboratories in the future and will make all of them best-sellers overnight.
Marketplaces
The industry of marketplaces has four quadrants defined by the size of the opportunity in terms of current GMV and the future potential. There are many more marketplaces not included in the breakdown below, but most of them are either niche to be comparable to the key players or are too small to be relevant.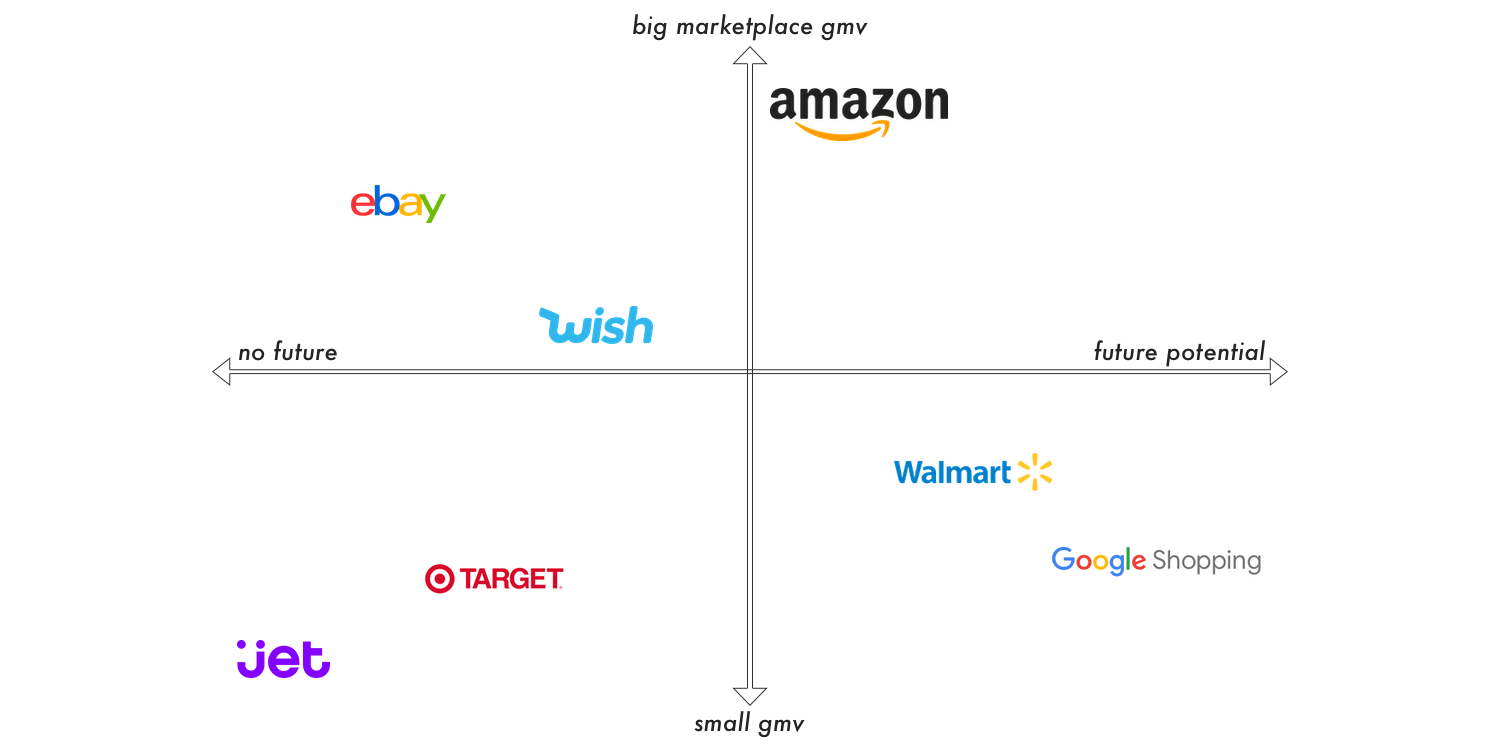 Marketplaces facing growth roadblocks occupy the first quadrant. Wish remains predominantly used by sellers based in China and has few US or Europe based sellers, only a handful of which had meaningful sales. For sellers, it's future potential is unclear. eBay is, on the other hand, the second largest marketplace; however, it has stopped growing and is starting to shrink in key markets, including the US. Thus it has a big opportunity given its current size, but no future.
The second quadrant - big opportunity and future potential - has only Amazon. It is the critical player in the market, and it continues to grow, although its growth is stable if not deaccelerating, so the future potential is limited. Launching in new markets as well as introducing offerings like Amazon Business is helping.
The third quadrant has small marketplaces that are unlikely to get bigger. Jet.com appears to be abandoned by Walmart, and the invite-only Target marketplace is tiny both in terms of sellers and in GMV. This quadrant additionally includes Newegg, BestBuy, TopHatter, and others.
The most important is the fourth quadrant. It has marketplaces with a relatively small volume of sales compared to Amazon and eBay, but the highest future potential. Walmart is there because it has room for sellers to grow as it develops its advertising options and dozens of other features and services the competition has. It is already a robust platform but has room to grow, and that room includes sellers too. Google Shopping doesn't yet have the sales other marketplaces have, but Google is a company of unlimited technological ability as well as evident expertise in advertising.
eBay
During the third quarter of 2019, eBay's sold items growth has turned negative for the first time in the company's history, and GMV was down by $1 billion. The company reported $20.4 billion in GMV in Q3, down -5% year-over-year from $21.4 billion on an as-reported basis and -2% on a foreign exchange (FX) neutral basis. Sold items growth was -3%; it hasn't grown since 2018 Q1.
US GMV was down -6% in the last quarter, after being down -6% in Q1 and -5% in Q2. Scott Schenkel, the interim CEO at eBay, blamed the decline on internet sales tax and sees it accelerating into the fourth quarter and further into 2020.
eBay is both a success approaching $90 billion in merchandise sold each year and is mostly excluded from the conversation about the future of the retail industry. In the US, eBay's market share of online shopping is second only to Amazon, but while the rest of the market is growing, eBay is shrinking.
As the company looks to increase revenue and make other stock-boosting moves, the fundamentals are not working. Buyers are buying less on eBay than they did a year ago, and the trend doesn't appear to be improving. The company announced in September that Devin Wenig, the CEO since 2015, had stepped down. The new CEO will inherit a tough challenge no one has solutions for - plenty of shoppers love using eBay, but many more never think about eBay at all. "Younger customers don't have misperceptions of eBay - they don't have any perceptions. We're not even in their awareness at all," said Suzy Deering, eBay's chief marketing officer in an interview with Racked.
eBay's grand problem is the need to support existing buyers while at the same time innovating to attract new ones. It is a problem because these two goals appear to be conflicting: existing sellers and buyers are not happy with the changes, but new users won't come unless those changes happen.
"As discussed last quarter, while new buyers have positively received some of the simplified buying experiences we launched, they were causing some conversion pressure with our existing buyer base. Given that dynamic, we stopped scaling these experiences to our existing customers. This, in turn, has created some downward pressure on GMV as we lap acceleration from last year. We'll continue to roll out these experiences with new buyers."

– Devin Wenig, CEO of eBay
At the start of the decade, there was as much interest in eBay as Amazon, according to Google data. Up to 2013, eBay and Amazon were similar in size in GMV and market cap too. However, since then, eBay has continued to lose importance to consumers, while Amazon gained. In 2019, interest in eBay reached all-time lows confirming the same insight eBay's declining sold items number showed.
Walmart
On August 31st, 2009, Walmart announced the Walmart marketplace, expanding existing assortment by offering additional products from a select group of retailers. Walmart marketplace now hosts more than 35,000 sellers, 13,000 of which the company added in 2019. From November 2017 to June 2019, the marketplace's growth was slowed down, but starting in July, it started adding over a thousand new sellers every month. In 2017, "we were adding [SKUs] so fast that we hadn't really kept a very high bar in terms of the quality of the SKUs and the quality of merchants on the site," described Marc Lore, President of Walmart eCommerce US.
In 2019, Walmart added 10 million products to the online catalog, but only half a million of that is sold directly by Walmart. The marketplace brought the rest of the assortment as it accelerated in growth by adding 13,000 new sellers in 2019. Walmart CEO Doug McMillon said, "we need even more progress on Walmart.com with general merchandise," for the past few years that progress came almost exclusively from the marketplace.
As a result of the growing seller base, the Walmart online catalog has continued to grow, too. In 2018, Walmart had 41 million products for sale online, of which 3.2 million were sold directly by Walmart. The catalog has now grown to close to 52 million products, and still, only 3.9 million are sold directly by Walmart. The marketplace contributes 92.5% of all assortment on Walmart online.
In 2019, Walmart was able to grow two-day shipping availability to three million products from two million products in 2018. All of the growth came from the marketplace, which added over a million products with fast shipping, while Walmart's availability shrank in 2019. Walmart launched two-Day shipping in 2017; at the time, Marc Lore, president of Walmart US eCommerce, said, "In today's world of e-commerce, two-day free shipping is table stakes."
Books, Home, Auto & Tires, and Electronics are the four biggest departments on Walmart.com in terms of the number of products listed. Books, the largest department, has over 12 million products. 8% of those products are first-party inventory, in line with the overall catalog. However, the first-party inventory share varies considerably across departments.
Only 3% of Electronics listed for sale on Walmart.com are by Walmart itself. In Clothing, Shoes & Accessories, just 3% of the department is first-party - 80,000 of the 2.8 million total products. However, some departments like Sports & outdoors and Toys are much stronger in first-party inventory.
To further accelerate assortment growth, in October 2019, Walmart released best-seller rankings for its online catalog. The Walmart Seller Center now includes a Growth Opportunities section, which shows products in each department ranked by the Best Seller Rank (BSR), a rank which denotes a product's sales relative to the competition in the category. Many sellers on Amazon have relied on the same piece of data to build a predictable sales process, since it informs about the supply, and analyzing demand is available using third-party tools.

Walmart's e-commerce business in the US grew 41% in the third quarter, but the company admits that online grocery was the most significant driver. With less than four million products directly sold by the company, it is hard to expect general merchandise significantly contributing to it. The company no longer reports GMV growth, which would include direct sales as well as marketplace transactions, but when it did for four quarters in 2017, the marketplace was growing faster than direct sales.
"We're making progress on many fronts, but we need to do more and move faster, especially with our assortment, including marketplace," CEO Doug McMillon said in a statement. "Our strength is being driven by food, which is good, but we need even more progress on Walmart.com with general merchandise. We're mixing the business out better to achieve better margin rates, but there is more work to do. We're committed to progress and building a larger, healthier eCommerce business. Our customers want that, our marketplace sellers want that, and so do we."
Compared to 2.3 billion monthly visits on Amazon.com, Walmart.com had 400 million in November of 2019 - six times fewer. But unlike Amazon, with millions of marketplace sellers and aggressive first-party Amazon retail, Walmart has a hundred times fewer sellers and Walmart retail focused on online groceries. As a result, sellers on Walmart get 27,000 visitors a month compared to 2,100 on Amazon, making Walmart an order of magnitude less saturated by sellers compared to other marketplaces.
Jet.com
Jet.com hasn't officially been shut down, but it has become obsolete. Traffic to Jet.com rose every month leading up to the acquisition by Walmart in August 2016, peaking during the holidays that year. Since then, it has been gradually declining - by the end of 2019, monthly visits dropped to less than two million. At the time of acquisition by Walmart, Jet was attracting over 20 million visits every month.
Jet relaunched as "the shopping destination for city consumers" in September 2018 with a focus on urban markets, new assortment, new partnerships like Nike and the meal-kit provider Blue Apron, and new three-hour and next-day delivery options. Since then, Walmart continued to decrease marketing spend, even in urban city markets, which has errored any market position left. In theory, it is still running a marketplace; however, in practice, the marketplace has no audience.
Google Shopping
In August, Google launched the new shopping homepage and app, combining products available in nearby stores, online retailers, as well as stores previously available on Google Express. Products from Google Express stores now have a "Buy with Google" tag, which indicates that they can be purchased without leaving the platform. Google Shopping is now a shopping marketplace, not unlike Amazon, and a price comparison website in one.
The unified shopping experience is available on shopping.google.com, the website dedicated to shopping, as well as the Shopping tab inside of Google search results. Shopping choices appear in primary search results as well; however, the percent of searches to include those seems to be small. Once and if Google starts to roll out shopping choices to more searches, they are shoppable with one-click as long as they have the "Buy with Google" tag.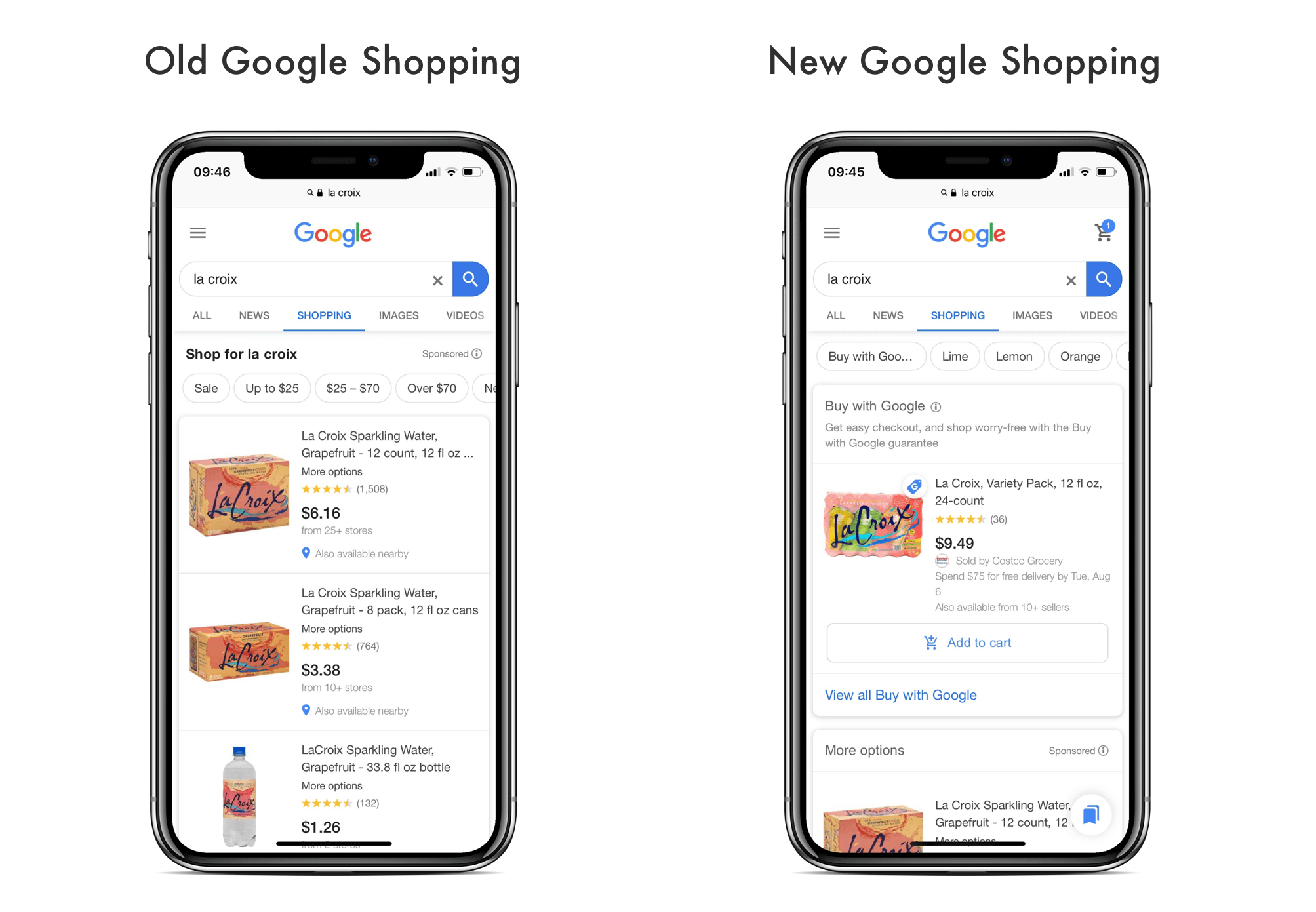 In 2019, Google Shopping added close to 3,000 new sellers. The marketplace now hosts products from more than 3,700 participating stores and sellers. The number of stores has significantly increased over the last twelve months - at the end of 2018, it had just 825. Stores include large retailers like Costco, Best Buy, Overstock, and Target, as well as marketplace sellers also selling on Amazon, eBay, and other marketplaces. More than half of the Google Shopping sellers are third-party sellers. The rest are online retailers, and a handful is large retailers. The thousands of sellers still pale in comparison to other dominant marketplaces, however.
While other major retailers are scrambling to offer one-day shipping, the new industry "standard" set by Amazon, Google Shopping fails short. Most products show week-long delivery times, and the two-day delivery filter displays the same products as if it wasn't enabled. That same filter is absent from search altogether. Given how much the industry has shifted its focus to fast delivery, it is not clear why Google ignores it.
Since Google "woke up" to shopping in 2018, it has grown the number of sellers, expanded the assortment, and rebuilt the shopping homepage. However, all of this amounts to one small step in a long road building towards a shopping destination. Not only does Google have to figure out how to make "I bought it on Google" a household phrase, but it also needs a strategy for fast shipping. Personalized shopping suggestions were the prominent announced feature of the new Google Shopping, but the convenience of next-day delivery is what brings shoppers to Amazon and Walmart.
Target
In February, Target launched a marketplace called Target+, or Target Plus. The invite-only marketplace started with 30 merchants, and by the end of 2019 has grown to just 60 merchants and 115,000 products. It is the smallest marketplace among those run by online retailers in the US. However, the last few quarters for Target have shown how well it has been able to integrate stores into the online experience, rendering the marketplace no longer critical.
Target+ functions similar to the marketplaces Amazon, Walmart, and other online retailers have built. The most significant difference is that Target+ is invite-only, meaning merchants and brands on it are selected by the company, as opposed to an open to join marketplace like Amazon. Rick Gomez, Chief Digital Officer at Target, said, "This is intended to be a very curated and select group of products and brands. … We are reaching out to the brands we want." The reason for curating the marketplace is to select only quality merchants, theoretically avoiding counterfeit products and other issues.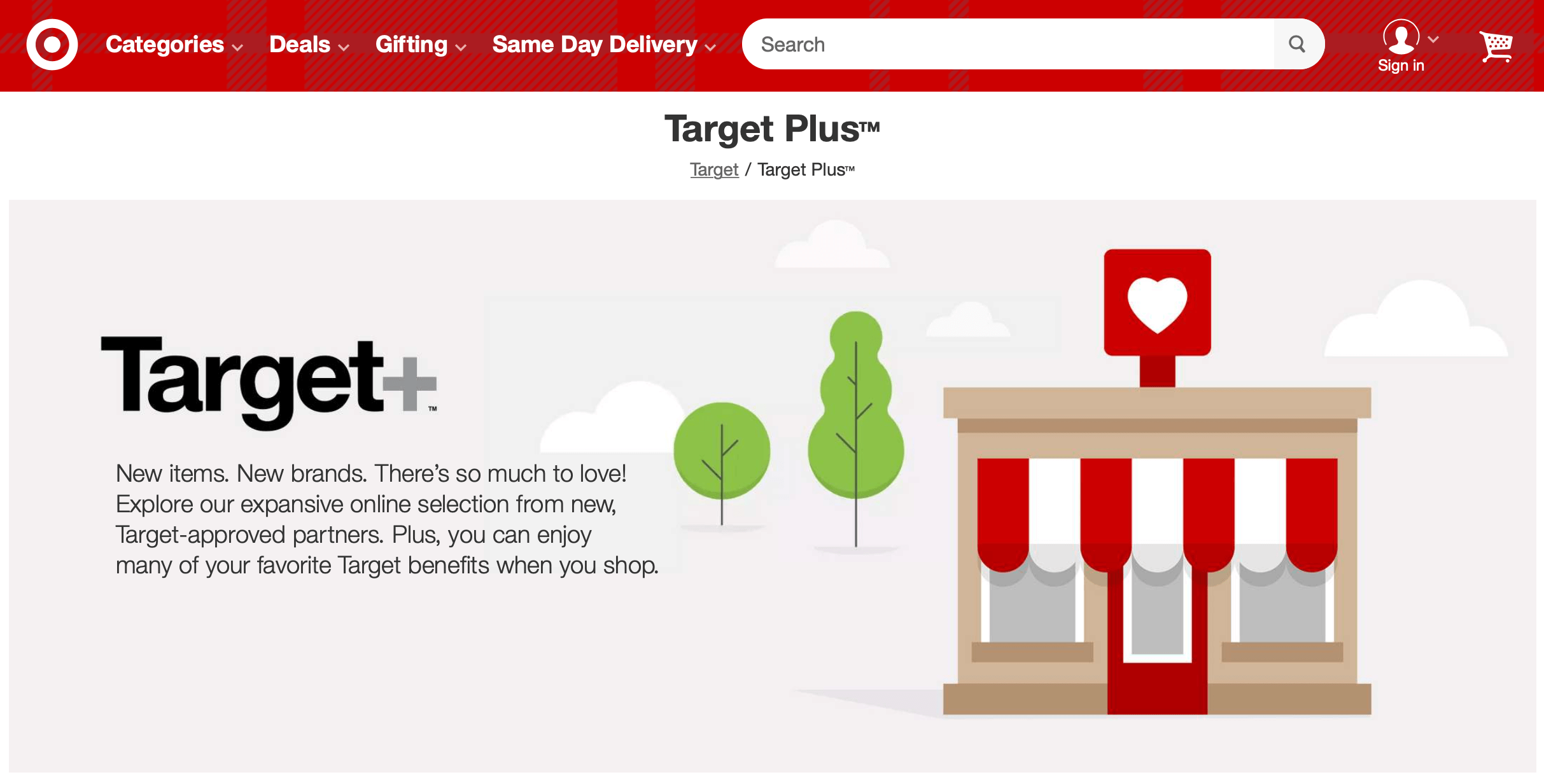 However, Target is not like Amazon or Walmart in one crucial way - its stores play a pivotal role. "Within our digital sales, 80% of our third-quarter growth was driven by same-day fulfillment options, in-store Pick Up, Drive Up, and Shipt," said Brian Cornell, CEO at Target. In 2018, Target saw $5 billion in e-commerce sales, two-thirds of which was fulfilled by their stores; in 2019, it surpassed $6 billion in sales, and for stores to fulfill an even higher percentage of that sales volume.
Target's CEO described stores as "quickly becoming the preferred fulfillment choices for our guests." The problem is that the marketplace doesn't integrate into this. Target currently has two different experiences sharing one website. First, for products sold by Target, it offers in-store pickup, free two-day shipping as well as same-day delivery, second is the marketplace where sellers handle fulfillment. These differences create friction for shoppers and ultimately limit the success of third-party sellers.
Luckily for Target, this isn't a problem they need to focus on. Their online sales[continue to grow, largely thanks to the fulfillment strategy built around stores. The marketplace experiment does proceed to add a few new merchants every month, but if it went away, few shoppers would notice.
Wish
Launched in 2011, Wish is a mobile shopping app for customers whose priority is low prices. The app sells a few billion dollars worth of products a year (the company does not disclose GMV) by enabling China-based merchants to sell directly to consumers - 88% of sellers on Wish are in China.
While relatively unknown to non-users, the app is one of the most downloaded shopping applications for both iPhone and Android phones, consistently in the top 5 for both platforms. Wish is probably the only marketplace not trying to be Amazon. "I think people misunderstand the demographics of this country and places like Europe," said Peter Szulczewski, CEO of Wish. Peter was implying that not all consumers want the same, and, even more importantly, can afford the same service when shopping.
Wish has amassed hundreds of thousands of sellers, but since it focuses on low prices, instead of fast shipping and quality, the majority of them come from China. US-based sellers make up 6%, followed by the UK at 0.7%, Canada at 0.5%, India, and Australia at 0.3% each. However, most of the non-China based sellers came during the twelve months since March 2017. By April 2018, the strategy to acquire sellers in the US and Europe appears to have passed, and the marketplace has resumed adding sellers based in China mostly.
However, Wish said it "plans to expand its merchant footprint in Europe and North America and improve logistics" after having raised approximately $300 million in Series H funding at an $11.2 billion post-money valuation in August 2019. Founded in 2010, Wish has now fundraised a total of $1.6 billion over its lifetime.
Social Commerce
Most e-commerce platforms focus on search-based shopping, rather than discovery. However, not all shopping starts with a product-in-mind. A distinct category of e-commerce has emerged embedded inside of social networks. Simplistically, a marketplace is a place where buyers and sellers meet to conduct commerce. By this definition, social networks are as much a marketplace as Amazon is - they have hundreds of millions of users, some of which are commercial accounts by retailers and brands promoting their products. Adding shopping to social networks enables transactions users were already making but in a more cumbersome way.
While many have tried to combine product discovery and commerce, Instagram is the closest. The app has become the dominant platform for discovery, especially in the clothing and beauty categories. However, the friction of purchasing after discovering a product on the app has been significant.
To solve that, Instagram announced Checkout in March 2019, allowing users to buy without leaving the app. Previously, completing a purchase on Instagram required using a pop-up of the brand's website as part of Instagram Shopping. In November, the app introduced a "Buy on Instagram" badge differentiating products with Checkout available from the older Instagram Shopping experience. Also, Instagram started accepting applications from qualified US-based brands, after beta testing with a few dozen select brands.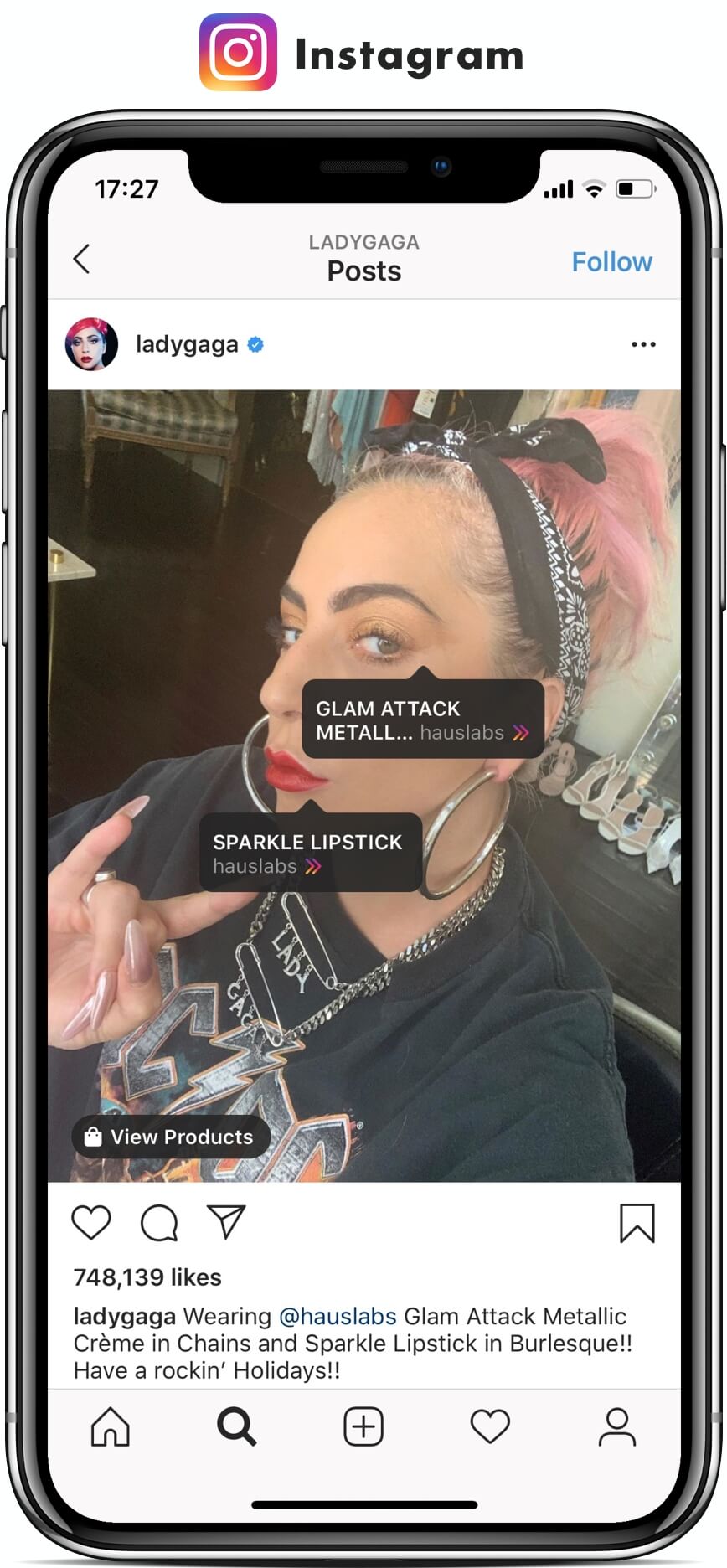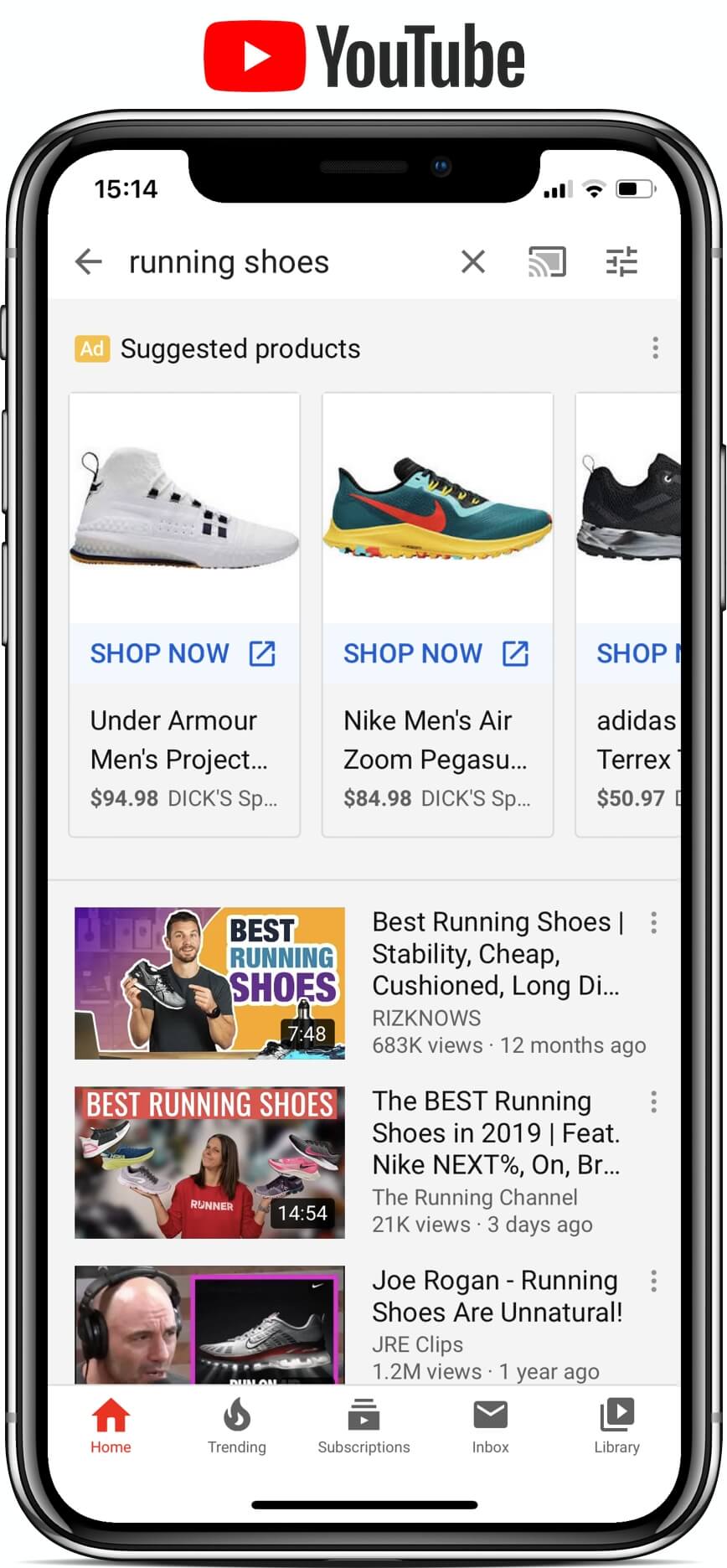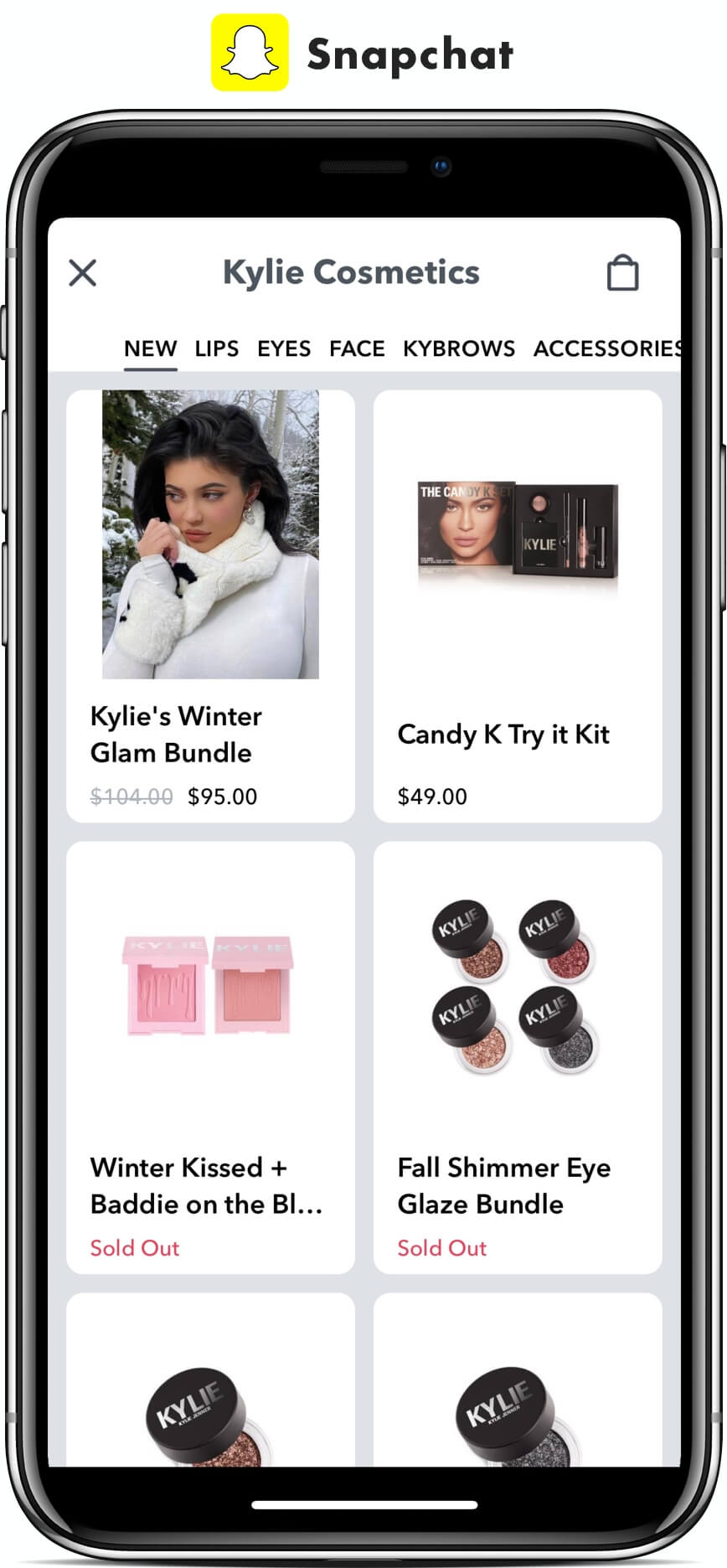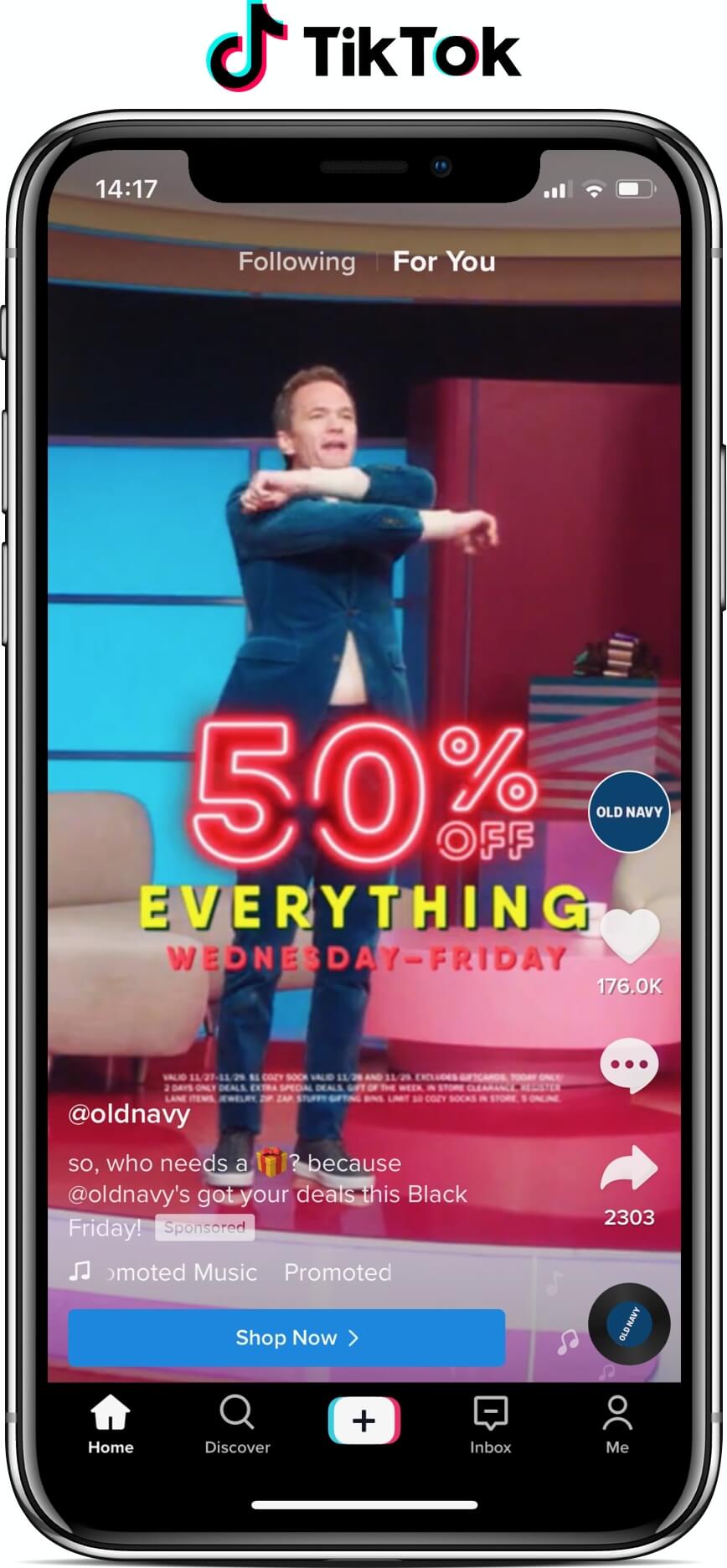 Other social networks are also experimenting with shopping. Snapchat, for example, has been testing allowing users to buy directly within the app since June 2018, and in 2019 expanded the number of shoppable accounts. TikTok has been testing shoppable content as well as shopping ads, and in November, Google added shopping ads to YouTube home feed and search results. Social apps are testing various levels of integration - in-app like Instagram or a separate pop-up - as well as were shopping content appears.
Advertising
Some brands believe increasing advertising on Amazon, and other shopping platforms is a detriment to the consumer experience as product search has little room left for the most relevant, organic results. Also, cost-per-click (CPC) on Amazon is perpetually rising, forcing brands to increase product prices or reduce profits. Sponsored products are best for sellers and brands who are good at advertising; the rest are less happy. Nonetheless, advertising on Amazon enables brands to launch - and shoppers to discover - new products.
Amazon advertising is growing beyond performance marketing in the form of sponsored products, in any case. Amazon is going after ad budgets under CMOs, looking for a more holistic advertising strategy and not just bottom-of-the-funnel ads where a click leads to a sale. To serve those, it continues to invest in retargeting, metrics like "new to the brand," attribution on non-Amazon channels, video ads, branded store pages, Instagram-like posts, Kindle, and Fire TV ads, and even packaging.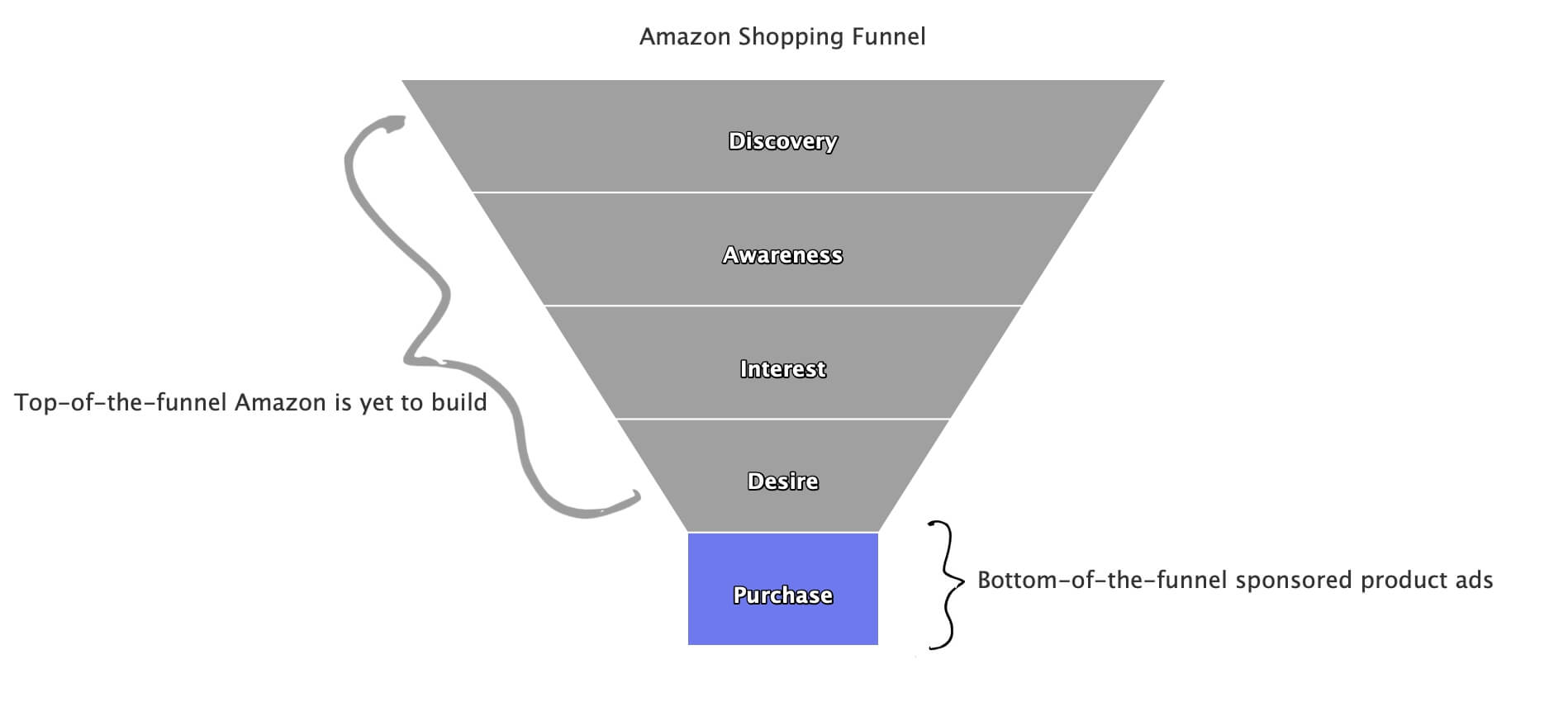 Amazon Advertising
Amazon is continuing to expand the sophistication and reach of advertising on and off Amazon, launching new ad types, new targeting strategies, and more. In September 2019, the company launched a new advertising campaign type - Sponsored Display. It enables retargeting shoppers on and off Amazon, a feature that was previously available only on Amazon's programmatic ad service, Demand Side Platform (DSP), a service only available to brands with big ad budgets. It was launched with limited customization options, highlighting how early the company is in developing its performance marketing products. However, sponsored products - an ad unit appearing as one of the results in search - are still responsible for most of the ad spending.
In 2019, Brands and retailers spent close to $10 billion on advertising on Amazon in the US to boost their position in search results, according to eMarketer. An increase of more than 33% compared to 2018. Advertising on Amazon represented 7.6% of total digital ad spending in the US. By 2021, it will grow to close to $17 billion and represent 9.7% of the ad market.
Amazon's search is increasingly featuring sponsored products, Amazon brands, as well as recommended products, instead of organic results. For many searches, there are only two organic results on the whole screen above the fold. Not until scrolling down past various recommended products do organic search results come up.
A typical layout now has a sponsored brand as the first row of results, three sponsored products plus two organic results as the second row, best rated or Amazon's Choice in the category as the third row, followed by editorial recommendations by 3rd party websites as the fourth row, and then Amazon brands as the fifth row. It's only in the sixth row or later do organic results start.
Since relying on being featured as one of the best sellers - a black-box process - is unreliable, increasingly brands feel forced to spend on advertising. Because of that, an increasing number of product page views come from sponsored ads instead of organic results. In September, Amazon updated the sponsored products ads layout to a 3-4-5 layout from the previous 2-4-6 layout. Search results now start with three sponsored product ads instead of two.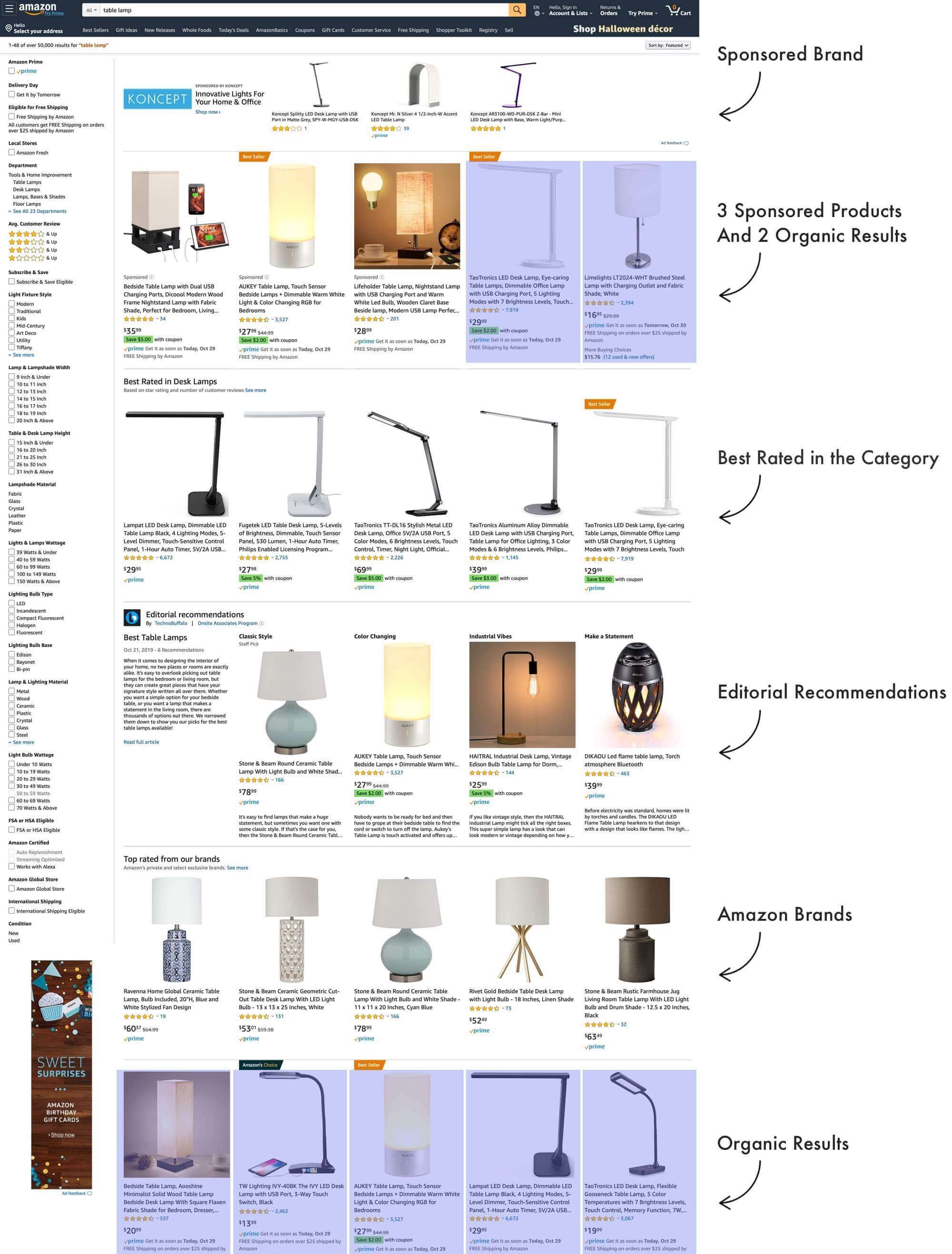 eBay Advertising
eBay search results now start with five sponsored product ads. The company has adjusted the mix of promoted and non-promoted listings at the top of search results, which previously rarely had ads. The default search page format has 48 listings plus an additional 13 sponsored listings. By putting sponsored products as first results in search, eBay has made them a requirement for sellers since they can no longer rely on organic ranking. While in some searches, organic results still appear as one of the first five results, for most searches tested, this is no longer the case.
eBay has seemingly struggled the most to make its search return the most relevant products. In 2017, Devin Wenig, now eBay's ex-CEO, said, "Nobody wants to go through 10,000 iPhones. Show me the four best options." In the same year, eBay rolled out grouped listings feature, which would group listings into products, not unlike an Amazon product page having multiple sellers. The idea was to make this the default experience. Those plans appear to have been walked back, searching "iPhone" on eBay returns over 100,000 results. But now also with more ads.
For example, the search below is for "airpods." The first five results are sponsored placements that appear as search results for affordable Apple AirPods knockoffs. The next three organic results are genuine products from Apple. Apple itself doesn't sell on eBay, and thus, just like most brands, it is not defensively buying ads for its products. Instead, these ads are purchased by sellers hoping to offer a cheaper yet lookalike alternative.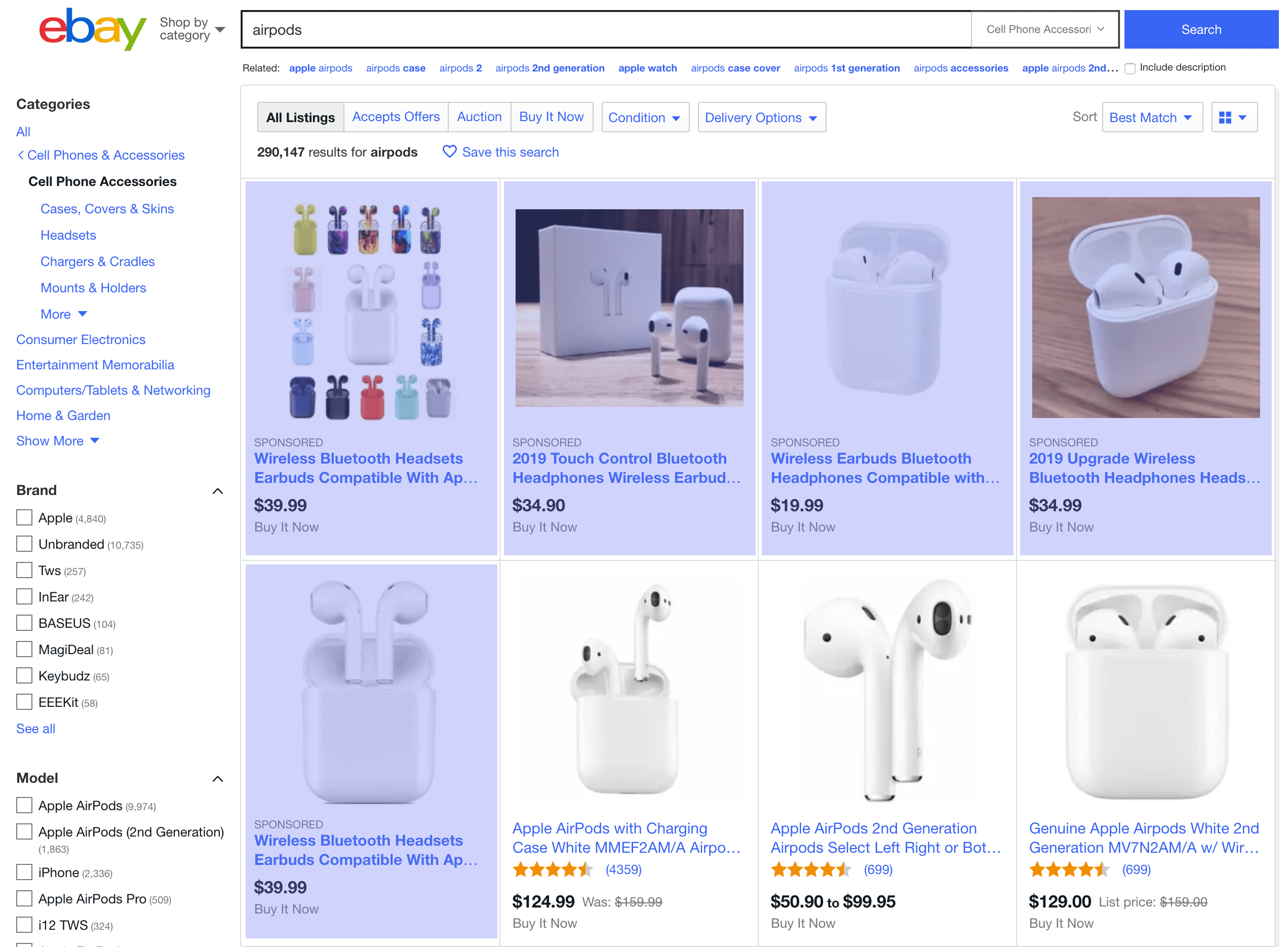 In May 2015, eBay introduced promoted listings allowing sellers to bid a percentage of the item price to increase the visibility of the product. The service has already generated $257 million in additional revenue for the company in the first three quarters of 2019. eBay said that more than one million sellers used the service in the third quarter to promote 300 million listings. The number of sellers using the service has increased twenty times since 50,000 sellers used it in the third quarter of 2017.
Most ad rates trend around 5-10% in the US. "airpods" is in the Cell Phones & Accessories category where sellers, on average, bid 10.31% of the item's sale price. However, sellers are not charged until a buyer clicks on a promoted listing and purchases the advertised item within 30 days.
Walmart Advertising
Walmart has run an advertising business since 2005 but made a more meaningful push for ad budgets over the past year. In May, Walmart made its first big pitch to advertisers at an event held in New York that included executives from Procter & Gamble and Mattel, according to Reuters. Walmart has also acquired several ad-tech companies, including Polymorph Labs, in April.
"We have a tiny ad business," Doug McMillon, CEO of Walmart, told investors in October 2018. "It could be bigger." Next year, the company will roll out self-serve tools for brands to buy ad space. Unlike Amazon, however, Marc Lore, President at Walmart eCommerce US, said the company will not be putting ads in the first or second spot in search results. "We're trying to do it in a very customer-friendly way," said Lore. "We're being very smart about not going too far."
There are sponsored products on Walmart's website, not unlike those on Amazon. However, they occupy considerably fewer places in search results - ads may appear in slots 3, 5, 6, or 12 on the first page of search results, but ads fill only two slots at any given time. Walmart's ad tech and reporting are currently limited, and only a small percent of the marketplace sellers use it, but it presents a significant opportunity as the platform continues to mature.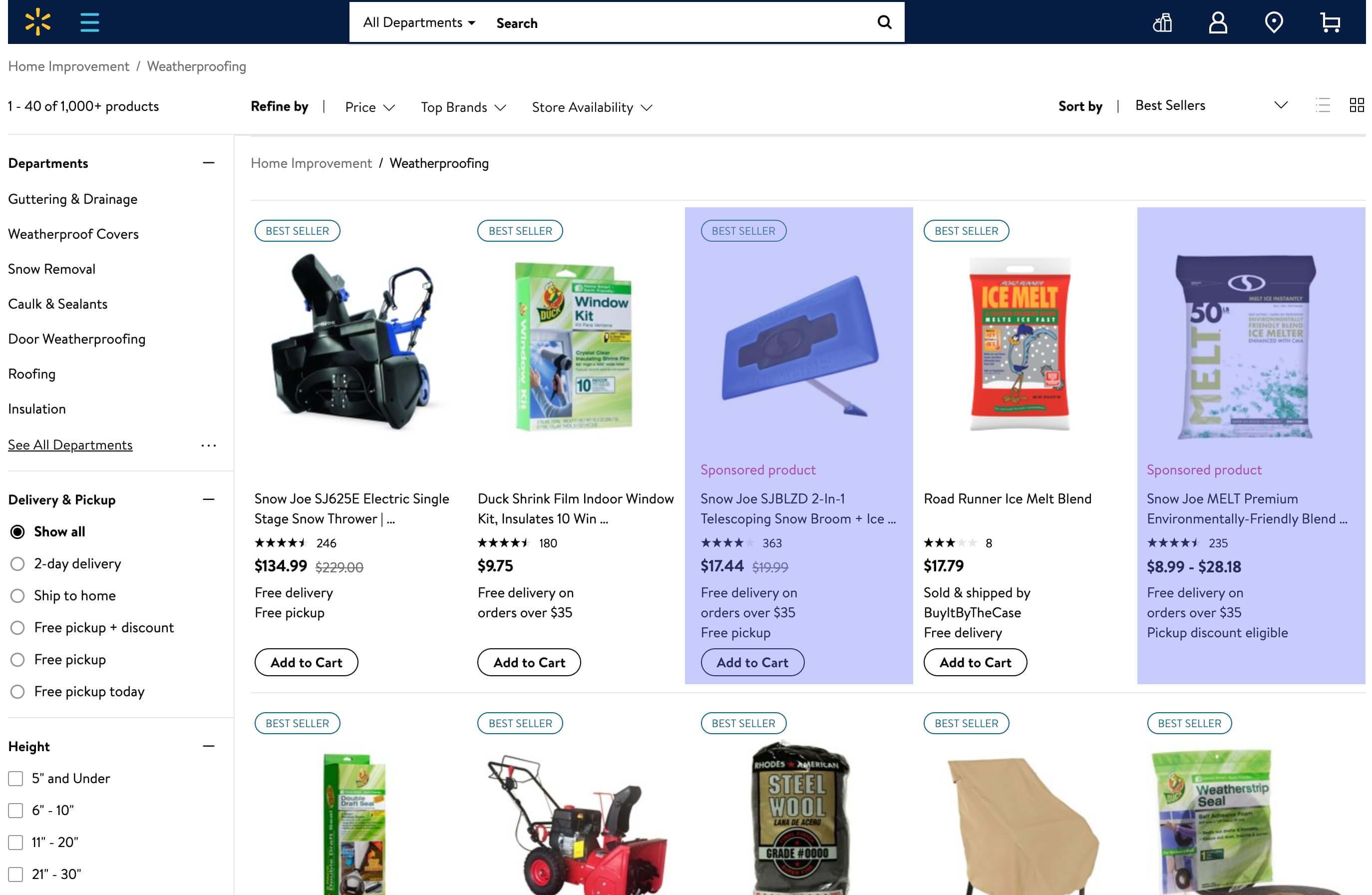 E-Commerce Market
US e-commerce grew 17.3% in the third quarter of 2019, the fastest growth since the fourth quarter of 2011, more than seven years ago. Retailers generated $145.7 billion in online sales in the third quarter compared to $124.2 billion a year ago, according to the Department of Commerce.
Since the fourth quarter of 2011 - for thirty quarters in a row - US e-commerce grew, on average, 14.7% every quarter. The third quarter of 2019 represents a sizable acceleration compared to the first two quarters of the year, both of which were below the average.
In ten years since 2009, the e-commerce share of retail spending in the US has grown from 3% to over 10%. However, e-commerce share is likely considerably higher - total retail sales include sales of items not sold online, like automobiles and fuel. This estimate underplays the actual share e-commerce has of the overall retail market.
Despite representing a modest slice of the overall retail spending, e-commerce is driving close to 50% of the growth. Consumers spent $523.64 billion online in 2018, and spending so far in 2019 puts the estimates at close to $600 billion for the full year. US e-commerce spending will exceed $1 trillion by as early as 2025, doubling from its size in 2018. It will reach the milestone faster if online grocery adoption accelerates, given that grocery is one of the largest categories of consumer spending.
Amazon Officially Not a Retailer
In the first quarter of 2019, Amazon's online sales accounted for less than 50% of the company's total revenue. For the first time since the company was founded in 1994, Amazon generated more revenue from AWS cloud hosting, Prime memberships, the third-party marketplace, and advertising, than it did from selling products online. It sold $29.4 billion worth of products online, 49.4% of the $59.7 billion total revenue.
Four years ago, in 2015, online sales accounted for 72.4% of the total revenue. In 2016 it decreased to 68.3% and further in 2017 to 63.9%. In 2018 it was 52.7%. Despite Amazon's online sales continuing to grow, all other sources of revenue are growing faster. Revenue from third-party marketplace services grew 23%, and AWS cloud hosting revenue increased by 42% in Q1 2019, compared to 12% online sales growth.
A significant contributor to the accelerating US e-commerce growth was Amazon; the company's sales rose 22% in the third quarter, the biggest gain in two years, in part thanks to the Prime Day event hosted during the quarter. Since also growing 22% in Q3 2017, Amazon's first-party sales - not the total GMV including the marketplace, but only sales where Amazon is the retailer - have only been growing 13.5% on average.
Amazon Business Marketplace
The industry has mostly ignored Amazon Business, and yet, the business-to-business, or B2B, marketplace is gaining market share faster than its retail operations. It launched in the United States in April of 2015. It was available in Germany starting in December of 2016, in the United Kingdom in April of 2017, in Japan and India in September of 2017, in France in February of 2018, and in Canada in November of 2019.
It reached $1 billion in GMV a year after launching and grew past $10 billion in 2018. Amazon Business marketplace has more than 150,000 US business sellers, hundreds of thousands of sellers globally, and hundreds of millions of products. It benefited from the consumer marketplace by leveraging many existing sellers as well as introducing business buying to shoppers who were already using the consumer platform. Bank of America believes that it's realistic to expect that by 2021, Amazon Business will capture 10% of the B2B market in the US and 5% of the international B2B market.
By 2023, Amazon Business will surpass $50 billion in gross merchandise volume globally, according to RBC Capital Markets. "Amazon has the technology platform, logistics prowess, selection, and a large network of sellers and buyers that we believe will enable the company to grow its business segment faster than the overall retail segment for the foreseeable future," said Mark Mahaney, managing director at RBC Capital.
One Day Shipping
Starting in April, US e-commerce companies began battling it out on next-day delivery. First, on April 25th, during the Amazon Q1 earnings call, the company mentioned the upcoming Prime two-day delivery upgrade to one-day.
April 25th. Brian Olsavsky, Chief Financial Officer at Amazon, "we're currently working on evolving our Prime free Two-Day Shipping program to be a free One-Day Shipping program."
April 26th. Walmart tweets "One-day free shipping…without a membership fee. Now THAT would be groundbreaking. Stay tuned."
May 14th. Marc Lore, President at Walmart eCommerce US, announces "Free NextDay Delivery Without a Membership Fee."
June 3rd. Amazon confirms Prime Free One Day, "More than ten million products available coast-to-coast with no minimum purchase."
To keep up with the demands of one-day delivery, Amazon is building a network of tens of thousands of independent couriers, driving Amazon-branded vans. "There are all these futuristic visions of drones delivering things and robots delivering things, but all of that innovation flies in the face of some sort of regulation, and those regulations move very slowly," said Mike Howell, CEO of the on-demand delivery company Dolly. "Amazon doesn't have time to wait for drones. It has to pursue this old-guard model now more out of necessity than out of desire."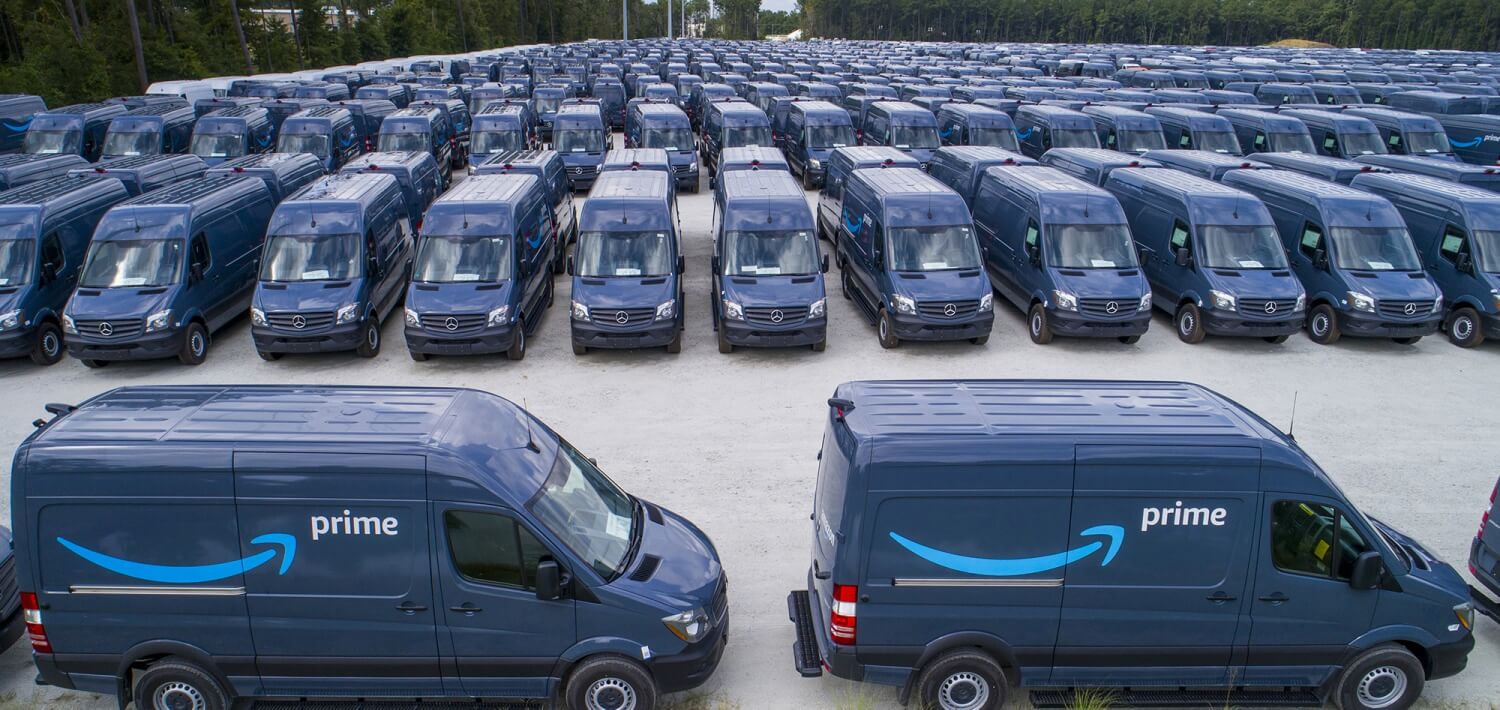 It was inevitable for Walmart to take the bait and respond with their one-day delivery. Over the past few years, the company has set out to match - or try to do better - anything Amazon did. However, it was also inevitable for Walmart to match Amazon's one-day delivery at a much smaller scale. After all, Amazon's fulfillment infrastructure is still more substantial.
| | Walmart | Amazon |
| --- | --- | --- |
| One-Day Delivery | 130,000 | 10 million |
| Two-Day Delivery | 2.3 million | 100 million |
| Number of Products | 52 million | 600 million |
Walmart's next-day offer debuted in May for customers in Arizona, California, and Nevada. A month later, at the end of June, it launched in 13 states on the east coast. Then in early July, it added 13 more US states, including Texas and New York. In August, Walmart expanded the next-day delivery service to Massachusetts, Missouri, Virginia, and West Virginia, growing the number of states with next-day delivery to 33. With the four more states added in August next-day coverage got closer to 75% of the US population goal Walmart has set out to reach by the end of the year.
However, the number of products available with next-day delivery is small. Arizona, California, and Nevada, the first three states next-day, launched in, remain with the most products available with the fast delivery - 134,000 products. New York, New Jersey, Pensylvania, and the surrounding states have the least, only 84,000 products available. The rest of the US states fall somewhere in the middle.
Looking Forward to 2020
Amazon is facing challenges that come from the scale of the marketplace - fake reviews, counterfeit products, fraudulent sellers, and more. It is also facing legal questions surrounding its liability for marketplace sellers and, more importantly, whether its actions are anticompetitive.
None of those are new issues, however, even if they are getting louder. And, so far, none are significantly affecting its growth - hundreds of millions of customers still shop on Amazon every month, and in more countries than before.
Amazon will spend 2020 growing its international marketplaces, giving access to more data, and expanding the advertising service. No notable changes, but instead doubling down on what's working.
The industry continues to flourish, even when ignoring Amazon. Both in the US and elsewhere. Other marketplaces, too, are building advertising products, data and insights tools, and services around fulfillment. Sellers have options, and more of those options are international.
For a decade, Amazon and eBay were the only two marketplaces. Now not only there are more significant retail ones, but there are also dozens of specialized marketplaces focused on niche markets like used clothing or sneaker collectors.
---