The best selling winter coat this winter is by a Chinese brand Orolay. In March 2018, the New York magazine wrote an article calling it the Amazon Coat, after it became a small, but growing, trend on the Upper East Side of Manhattan. The coat went viral that winter and a year later is now back to be the best-seller again.
"Normally, I don't want to wear what everyone else is wearing. But I feel like [the coat] is a badge of honor, because it was such a good deal. It makes me kind of smug. I'll see a girl in a Canada Goose jacket and think, 'I can have eight of these for that.'," said Jamie Stelter talking with New York Post. Although by now, some are feeling like the trend is over. "I put it on the other day and felt really weird about it," said Caroline Moss. "I just felt like I was putting on a meme that was done."
The jacket first launched in 2013, but it wasn't until the winter of 2017 that fashion bloggers took note. And by 2018 winter, the brand saw explosive growth, all word of mouth. It shot to the top of the best-sellers list on Prime Day 2018 but had its best run from mid-October to April - the winter months - when it was consistently one of the best selling items in all of Clothing department. This year, it had even better Prime Day sales and had a smaller slump before winter shopping started. Despite some calling it a trend that has passed, it's even more popular than in the years before.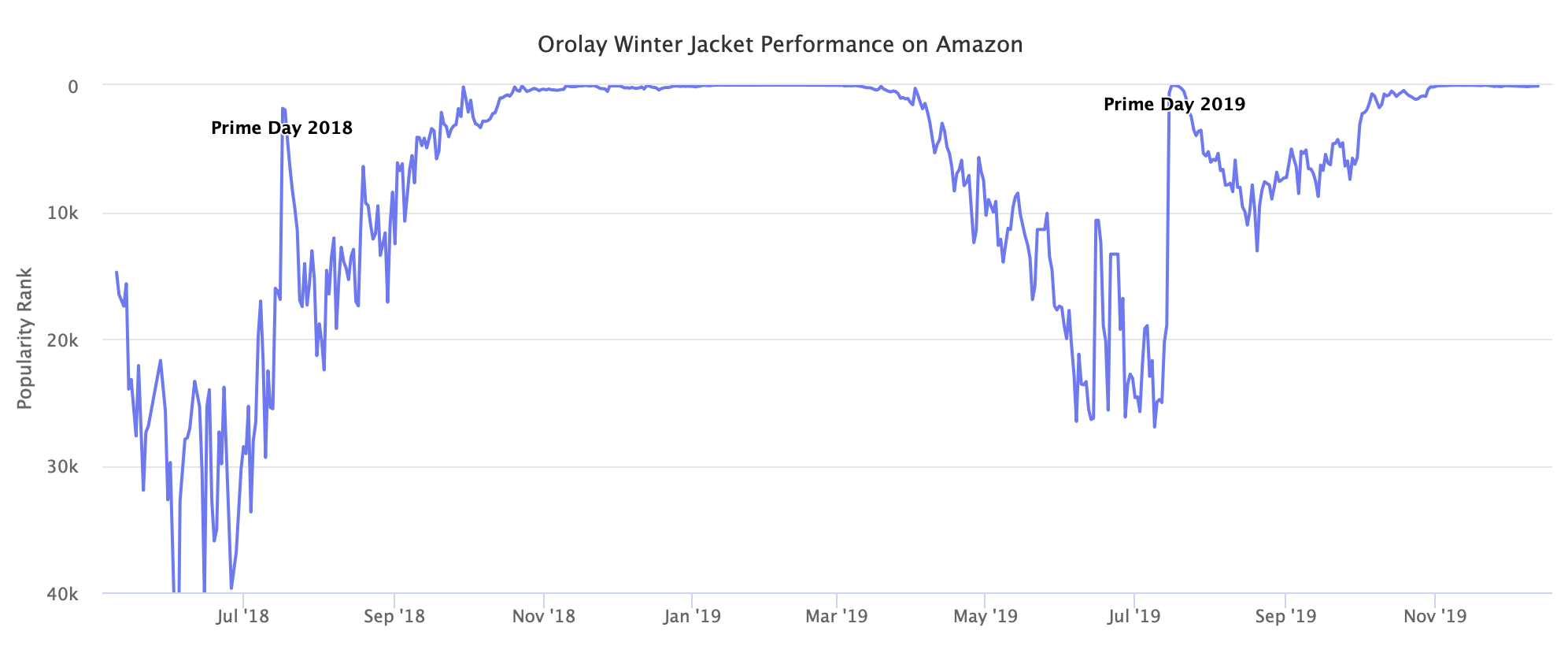 Amazon has 45 different items in the Winter Jackets category it has launched as part of its private label brands. There are jackets from Amazon Essentials, Lark & Ro, Daily Ritual, The Plus Project, Common District, and other brands. However, none of them have challenged the Orolay jacket yet - it is the sort of success story many expect from Amazon's brands, but none outside of AmazonBasics have achieved.
Orolay Women's Thickened Down Jacket sells for $139.99 and has close to 8,000 reviews rating it 4.2 out of 5 stars. It follows the "low price, good quality, high Amazon rating" strategy many other Amazon-native brands used to unseat established brands on the platform. The company, Jiaxing Zichi Trade Co, located in Jiaxing, Zhejiang Province, making the jacket expects to bring in $40 million in sales in 2019, US sales will account for 70% of that.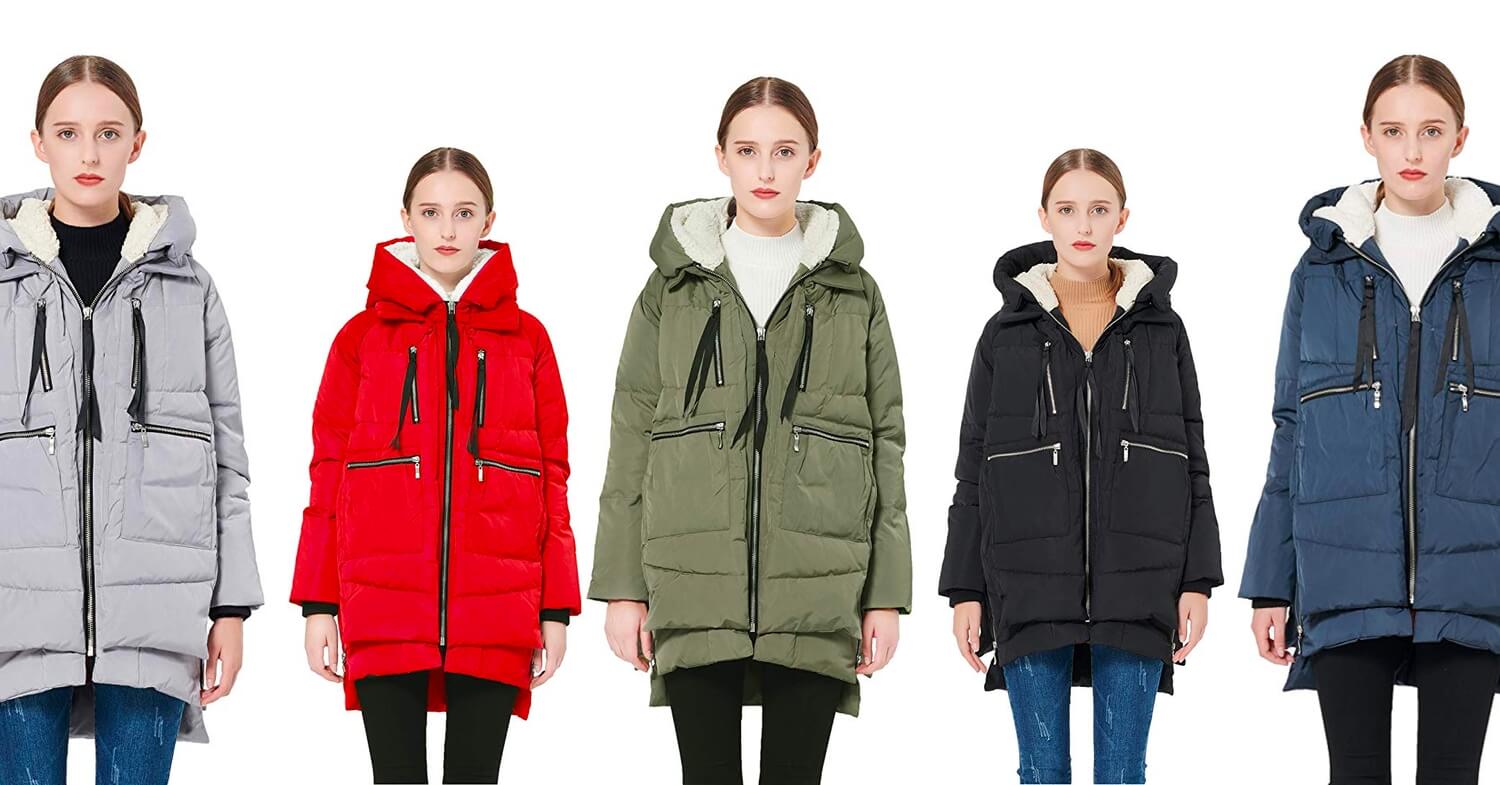 Orolay is one of the China-based businesses that used Amazon to create a direct-to-consumer brand for the US and Europe shoppers. There are also Anker (electronics accessories), Ticwatch (smartwatches), Yi (security cameras), ECOVACS (robotic vacuums), Midea (kitchen appliances), LOHAS (LED bulbs), TanTan (smart plugs) and Mpow (headphones).
It was one of the brands highlighted during the Amazon Global Store Cross-Border Summit (2019亚马逊全球开店跨境峰会) held in Shanghai this week. Sellers look at Amazon as a kind of a product road map, introducing new products, and updating existing ones based on the signals on the platform.