As once-giant Sears battles bankruptcy, we look back at the online marketplace it launched.
Sears officially launched the marketplace on January 7th, 2010; it has been operating the marketplace since July 2009. At the time marketplaces have become the last straw major retailers were trying to hold on to fix their online sales. They've all seen Amazon do it. Walmart has launched the marketplace months before in September 2009, and Best Buy was ready to launch its marketplace in September 2011.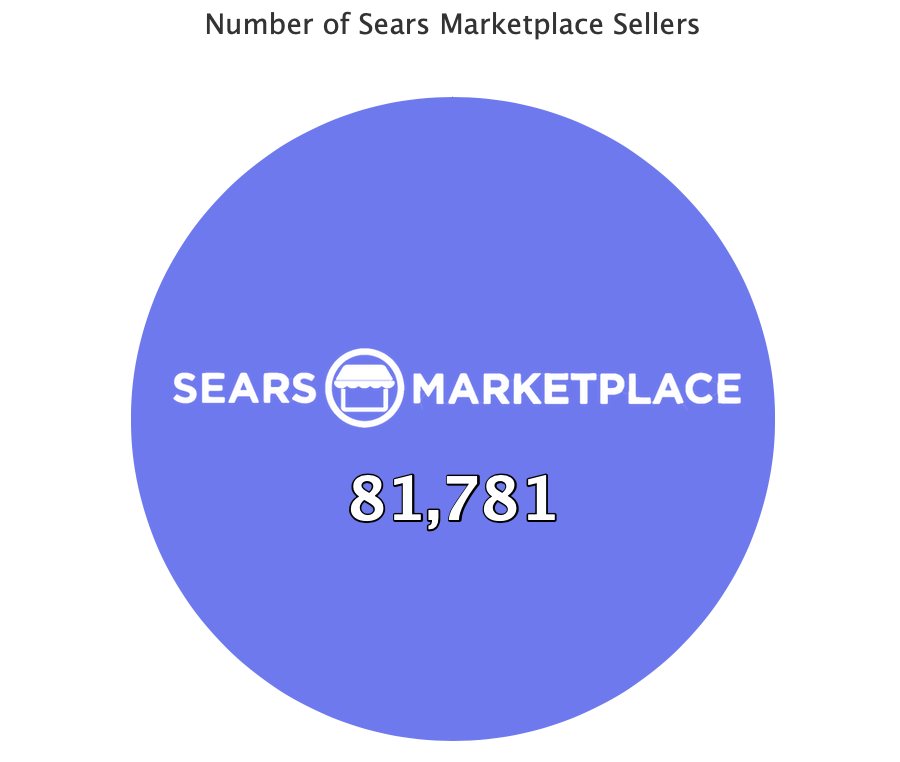 According to our research the Sears marketplace still has more than 14 million products available, although down from the 65 million all time high. It consists of 81,000 sellers, but only 16,000 are active with inventory listed for sale. The largest sellers like UnbeatableSale.com, Poster Corp, Bidlessnow, ShopLadder, GrowKart, Ami Ventures Inc, and Vir Ventures have hundreds of thousands of products available.
In April 2013, Sears launched Fulfilled By Sears. The service enabled sellers to fulfill orders through Sears' warehouses and stores, not unlike the Fulfillment by Amazon (FBA) service offered by Amazon. It integrated into Shop Your Way Max, a $39-a-year free two-day shipping program similar to Amazon' Prime. However it failed to attract many sellers.
At the end of last year in October, Sears integrated eBay into its marketplace. "eBay is joining our Marketplace community of sellers," the announcement read. eBay handles credit card processing, and customers are asked to contact eBay customer service if they have problems with an order. In fact, since then Sears website makes little mention of the original marketplace with its fulfillment solution.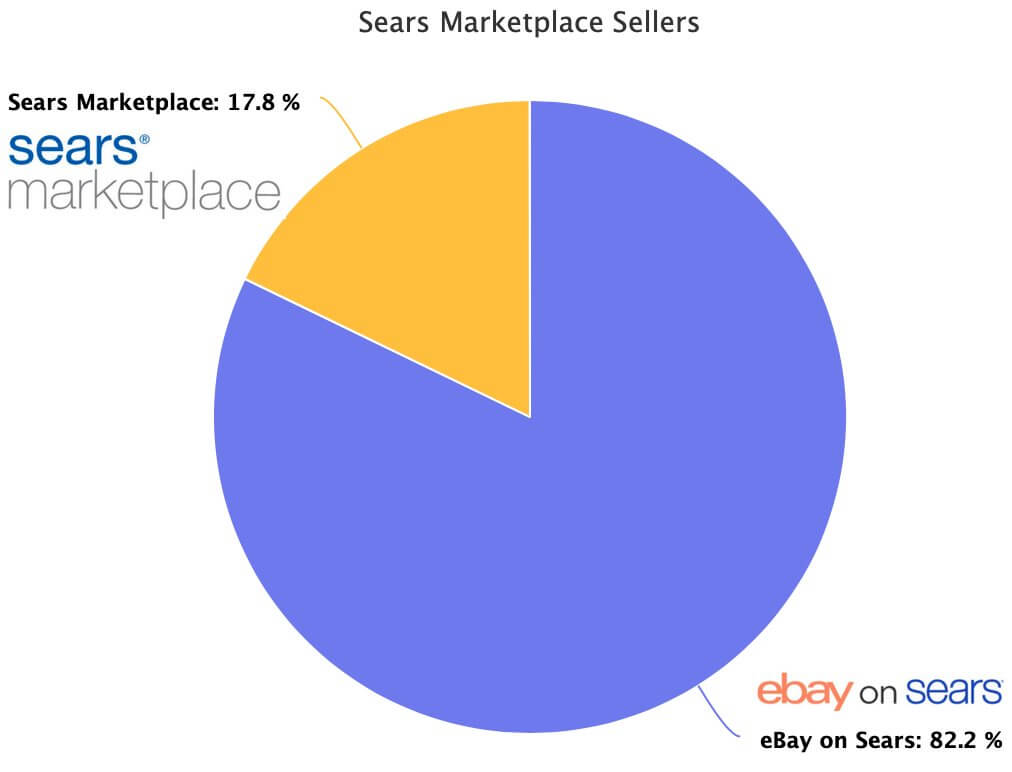 In a few months Sears added close to 70,000 eBay sellers to its marketplace. Many of those sellers are no longer active on Sears, but the 13,000 which are have brought an additional one million products to the assortment.
Without eBay sellers Sears has grown the marketplace to 14,000 sellers in nine years. Just 2,500 of which are active today. Adding eBay sellers was a last-ditch effort to expand the catalog, forgoing all Sears' own strengths. It made Sears website merely a storefront for eBay inventory. Which, without a doubt, has caused confusion among the 25 million customers who visited Sears online last month.
"The marketplace customers want is one which blurs the complexity of it. Customers don't want to have to deal with the sellers individually; as far as customers are concerned the marketplace is simply a regular retail website. Some marketplaces like Etsy don't need to follow this because there a seller is distinct and many buyers want a relationship with them. On Walmart, eBay, or Amazon none of that matters. They just want to buy their products and get them like they usually do."
That confusion is why Best Buy shuttered its marketplace in February 2016. But Sears has no choice. The supply chain and logistics expertise which made Sears great in decades past failed to adjust to the modern times. Sears tried to leverage it into the Sears marketplace which, like other retailers who tried the same, went nowhere with poor integration, noncompetitive pricing, and lacking customer service. The marketplace won't save Sears, but then nothing will.