The big news story today is eBay announcing that it will stop working with PayPal as its back-end payments service in 2020. Instead the company has signed a long-term deal with Adyen, an Amsterdam-based payments company which has Uber, and Netflix in its customer base.
There won't be any Adyen logos in eBay, as it focuses solely on back-end payments services. eBay will have a payment page itself, and the customer will not leave the website or the app. The company is planing to start moving a small percentage of its payments volume to this new experience later this year. eBay will move 5% this year, and up to 10% in 2019.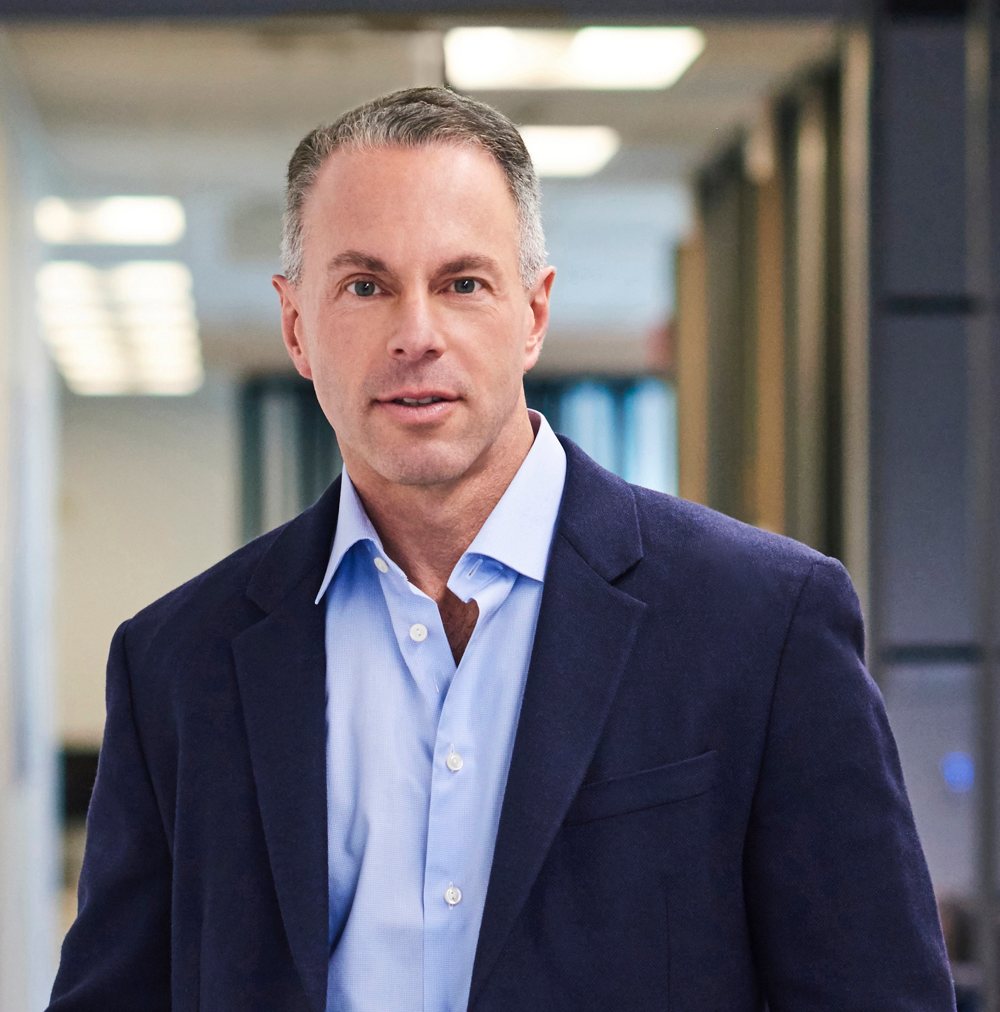 "After careful consideration, we believe that we can offer a more seamless experience while giving buyers and sellers more choice for payment and payout options. At the same time, we believe we can capture significantly better economics while reducing overall selling costs. Therefore, we have made the decision to intermediate payments on eBay.

We have already begun building this capability and we'll move as quickly as we can under the terms of our operating agreement with PayPal.

We've built a world-class team to execute on this payment opportunity, including senior executives from companies such as PayPal, Alipay and Amazon Payments. In 2021, we expect to have transitioned a majority of our market Marketplace customers to our new payment experience."

– Devin Wenig, CEO of eBay
Scott Schenkel, eBay's CFO, added "In the new intermediation model, we will simplify our relationship with sellers and plan to charge them a single fee for our Marketplace and payment services."
When Paypal split from eBay in 2015 the deal included a condition that eBay must conduct 80% of transactions via Paypal as a way to guarantee a source for revenue for PayPal. That deal expires in 2020.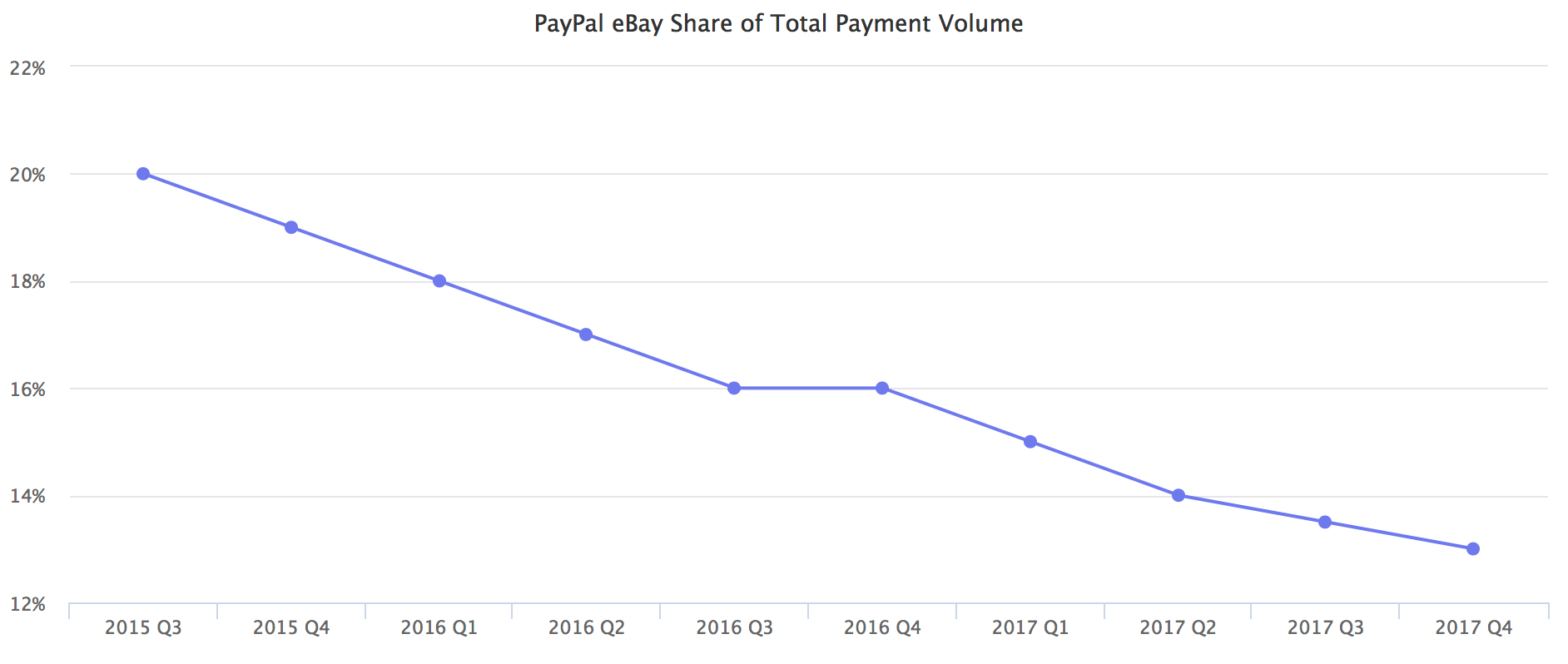 PayPal's stock price dropped on the news, even though only 13% of its payments volume is from eBay. When asked about this, Dan Schulman, CEO of PayPal, said that by 2020 eBay will represent 4% of their payments volume. PayPal has done a good job growing beyond eBay, and has launched multiple products since the split in 2015. As a result PayPal's market cap is more than $100 billion, compared to $42 billion of eBay's.
eBay has a long history with PayPal after acquiring it in 2002. Most would argue that PayPal was not able to reach its full potential while part of eBay, and so far their performance as an independent is a proof of that.
eBay has hinted dropping PayPal for payments a few times last year, and in many ways it was only a matter of time to hear the announcement. Modern marketplaces are bundles of vertically integrated services, payments are a big part of it.
In April 2017 Etsy launched Etsy Payments. The biggest change in this was transitioning from sellers' personal PayPal accounts to Etsy becoming the merchant of record. Many sellers were not happy, but the change was years in the making, and was correct.
It has become rare when shopping online to have to go to an external payments processor to pay. The concept of a marketplace where each seller was handling its own payments was only found in two places. Etsy, and eBay.
Customer experience aside - even though it is very important - integrated payments mean offering financial products too. There hasn't been any announcements yet, but Etsy has been asking sellers how they finance their business, hinting about a possible lending service in the future.
Amazon will originate more than $1 billion in loans this year. In June last year the company passed $3 billion in loans issued. It will take a few years, but eBay will eventually launch a lending service.
eBay independent from PayPal will do better.