E-commerce spending in the U.S. exceeded $1 trillion, yet the industry appeared in despair marked by crashing valuations and employee layoffs. The fifth edition of the Year in Review is a collection of the most interesting stories this year.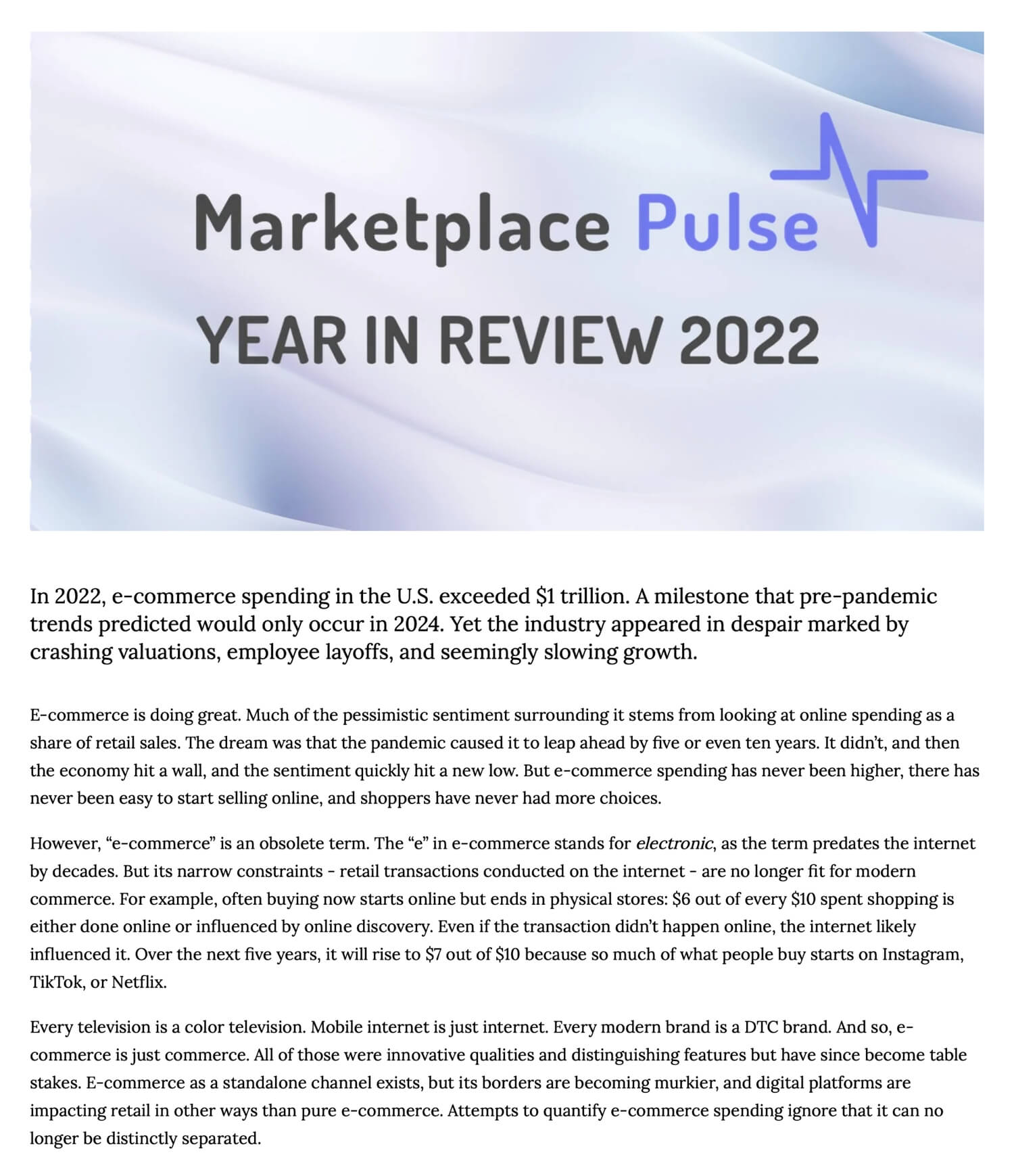 E-commerce is doing great. Much of the pessimistic sentiment surrounding it stems from looking at online spending as a share of retail sales. The dream was that the pandemic caused it to leap ahead by five or even ten years. It didn't, and then the economy hit a wall, and the sentiment quickly hit a new low. But e-commerce spending has never been higher, there has never been easy to start selling online, and shoppers have never had more choices.
The Year in Review looks at the growth of e-commerce and its share of retail spending. Amazon Aggregators and other buyers in the Amazon seller M&A market and the growing industry of e-commerce enablers focused on the Amazon marketplace. The ever-increasing impact and reach of Amazon advertising. And "Buy with Prime," Amazon's Trojan Horse. It revisits Amazon's private-label brands like AmazonBasics and whether the company has given up on the business. The report also looks at marketplace dynamics like Fulfillment by Amazon (FBA) chokehold and sellers from China. Finally, it updates on Shopify's marketplace, Shein & Temu direct-from-China apps, and the promising social commerce.