Amazon launched in Australia in December last year as the company's 13th worldwide marketplace. Despite the buildup from the press it was a disappointing launch because the catalog was lacking, some prices were high, and most importantly there was no Prime.
But what many missed is that Amazon.com.au in December wasn't a launch at all.
Two-sided marketplaces like Amazon or eBay are immensely powerful once at size, but notoriously difficult to bootstrap. They need both customers and vendors, each of which have no incentive to join without the other side joining too. So just like the "chicken or the egg" dilemma one of those has to come first.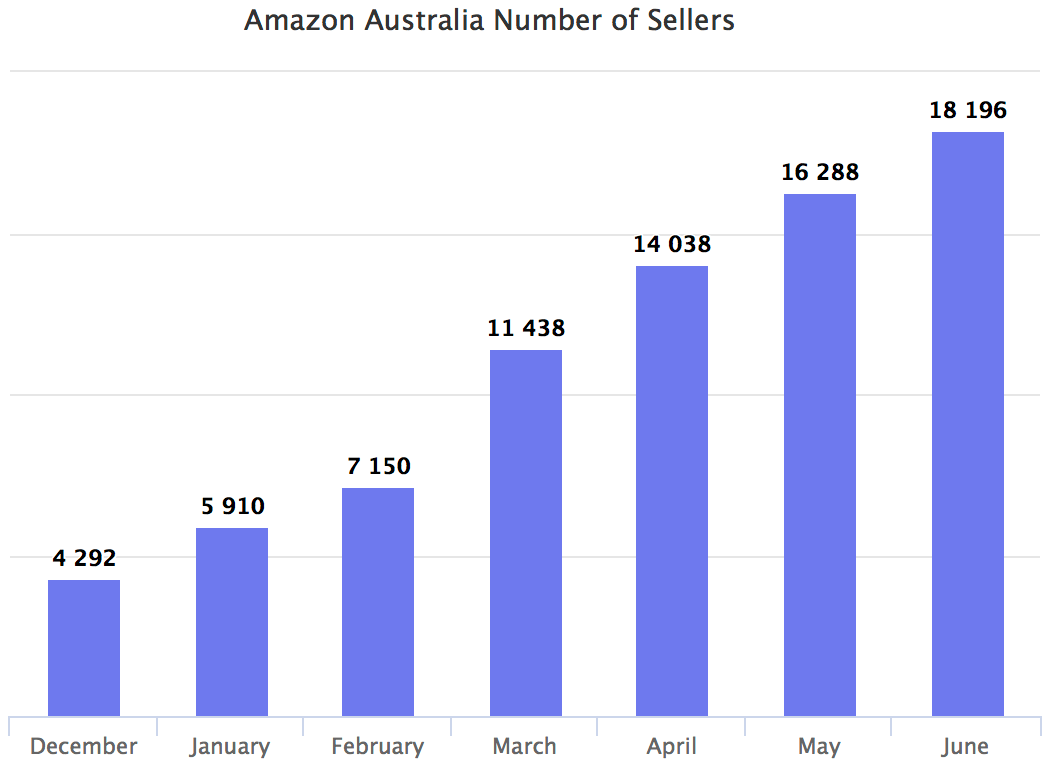 By opening the website in December Amazon created an incentive for sellers to join. The Amazon brand and the just launched marketplace was all it took. In six months the marketplace has grown to over 18,000 sellers. And is still adding more than 2,000 new sellers a month.
Then on February 26th Amazon launched Fulfillment by Amazon (FBA) in Australia. Prime membership program launched four months later on June 19th. During those four months sellers have already sent a major part of their inventory to be stored in Amazon's warehouses. When Prime launched more than 20% of sellers were already using FBA.
The launch of Amazon.com.au, the growth of the marketplace, and the launch of FBA followed by Prime membership is a display of how marketplaces get bootstrapped. When Prime launched in Australia on day one it already had more than 4 million products available. Mostly thanks to the marketplace which built the inventory up at Amazon's warehouses over the four months since the FBA service launched.
Prime membership costs $119 in the US (AU$161), £79 in the UK (AU$141), €49 in Germany (AU$77), and $C79 in Canada (AU$80). It costs AU$6.99 a month or AU$59 a year in Australia. Given the complexity and cost in reaching Australia's vast land mass the price of Prime is aggressive. Especially since Amazon claims it offers two-day shipping to 90% of Australians. Prime launched sooner, cheaper and available to more people than most expected.

"Three months after the launch of Amazon in Australia, local competitors say they are still waiting for the dreaded "Amazon effect" to hit their sales" wrote Naaman Zhou at The Guardian, characterizing Amazon's efforts in Australia as still underwhelming.
Amazon spent the first six months in Australia solving the chicken or the egg dilemma. They have done it now, as the Prime membership program launched in July puts the Australia marketplace on-par with their other worldwide marketplaces. The Prime flywheel will start to spin - as more customers join Prime, they will spend less elsewhere, and thus more sellers will join FBA. If or when the flywheel starts to spin the "Amazon effect" local retailers are so eager to see will be too late to stop.
Customers are fast to forget underwhelming experiences. On May 31st Amazon announced that it will geoblock Australian customers from the US website many were used to use to avoid the 10% Goods and Services Tax (GST) which applies to imported online goods worth less than A$1,000 ($756). Instead it will redirect them to the local Amazon.com.au website.