We estimate that more than 30% of all active Amazon.com sellers carry less than 10 products and 2 or less brands. Many of those sellers could have boosted their sales by using incentivized reviews, however last week Amazon put a stop to this practice.
While many of the biggest Amazon sellers are carrying dozens of brands, a growing amount of sellers are manufacturers selling their own brand or new sellers building a brand. This is changing the landscape of all marketplaces as big sellers carrying thousands of brands are struggling to pay the same attention to each brand compared to brand owners themselves.
Our data shows that there are more sellers carrying a few brands than sellers carrying 25 or more brands on Amazon.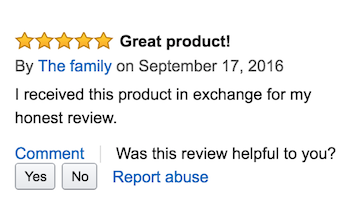 This is why we think incentivized reviews were so used by smaller sellers as that allowed them to have drastic increase in sales. Reviews have became one of the strongest tools for entrepreneurs building new brands. When launching new products the hardest thing is getting noticed - a product might be very good, but there are so many other products on Amazon that only the most popular ones rise to the top. Reviews helped by boosting the sales of a product, in hopes that once more people notice it will continue to grow organically. Thousands of private label brands have been launched this way.
However research has been done multiple times and found that customers who receive discounted or free items are much more likely to write a positive review. While a great tool for sellers it was making customers frustrated as more of them started noticing the "I received this product in exchange for my honest review" note. Amazon couldn't risk ruining the trust customers have in reviews.
Instead brands will be forced to be more creative and spend effort building brands outside of Amazon too. It was getting to the point where a new product could be forced to the top of a search results page (there are many guides available how to achieve that using reviews), but this is not how one builds brands. It was a trick which worked for a while, but the marketplace will benefit in the long run by making sellers work harder.
This Amazon change will hurt smaller sellers most, but there are many other tools available to reach new customers. We think sellers like AnkerDirect won't notice this change, even though they are one of the sellers who carry just one brand. But that brand is their own and has been built beyond using reviews.