Demand for online groceries has surged during the COVID-19 pandemic, and Walmart is a clear winner so far. Walmart Grocery became the number one most downloaded app in the Shopping category on the iPhone App Store. Overtaking Amazon's, as well as other retailer's apps.
Walmart Grocery app entered the top 10 on March 11th and had soon closed in on the top, second only to Amazon. On April 2nd, it overtook Amazon for the top spot. In the Shopping category, Walmart's app competes against general merchandise retailers, so it passing Amazon, which is too experiencing record demand, is an indicator of just how much has demand for online grocery increased.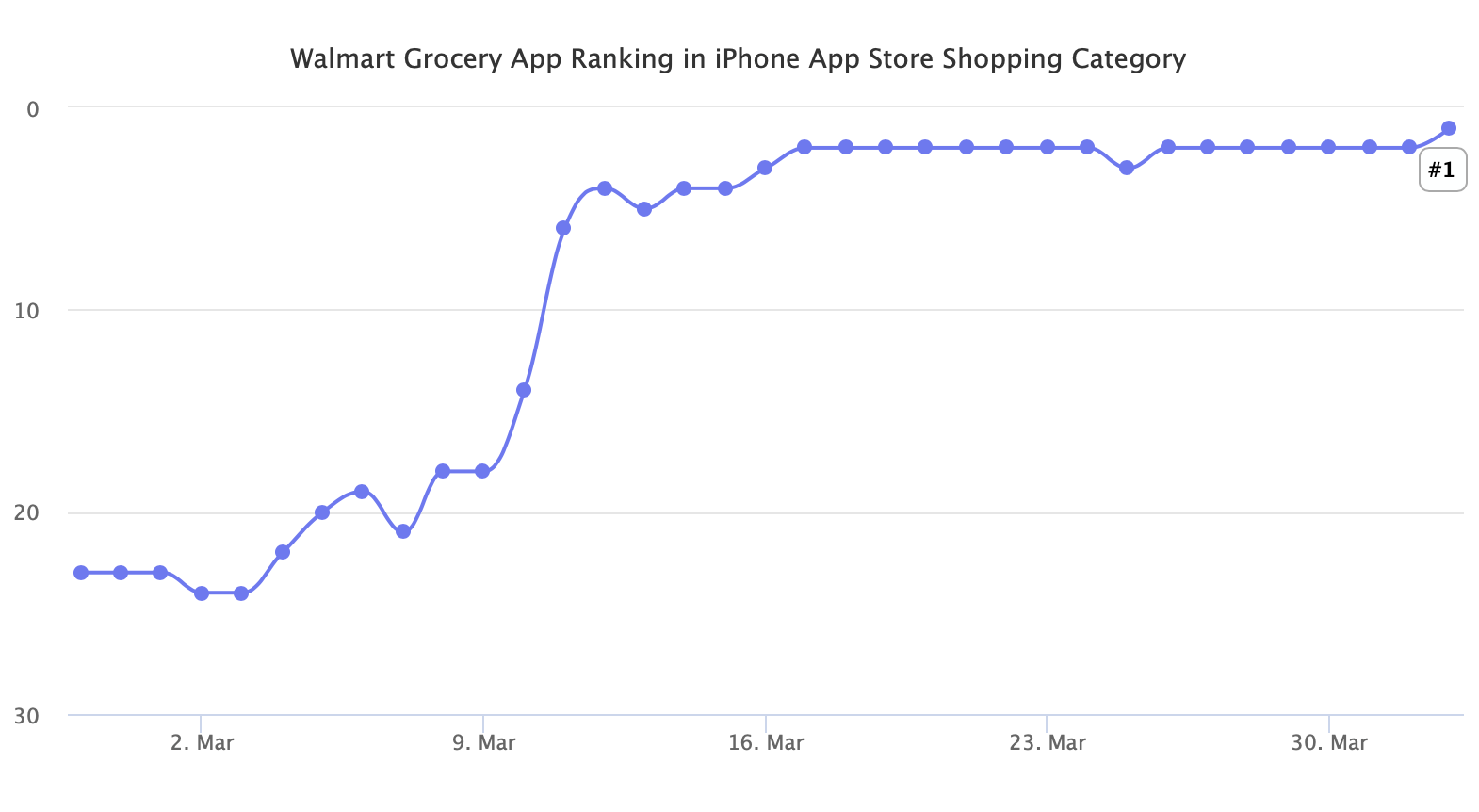 "Just a few years ago, we had no stores, no U.S. stores with online grocery pickup, and we didn't deliver groceries. Now, we have about 3,200 stores with pickup and 1,600 stores with delivery," said Brett M. Biggs, Chief Financial Officer at Walmart. Now, the company's pickup service, which allows customers to order groceries ahead for pickup at stores, is "getting slammed," said Dan Bartlett, Walmart's executive vice president of corporate affairs.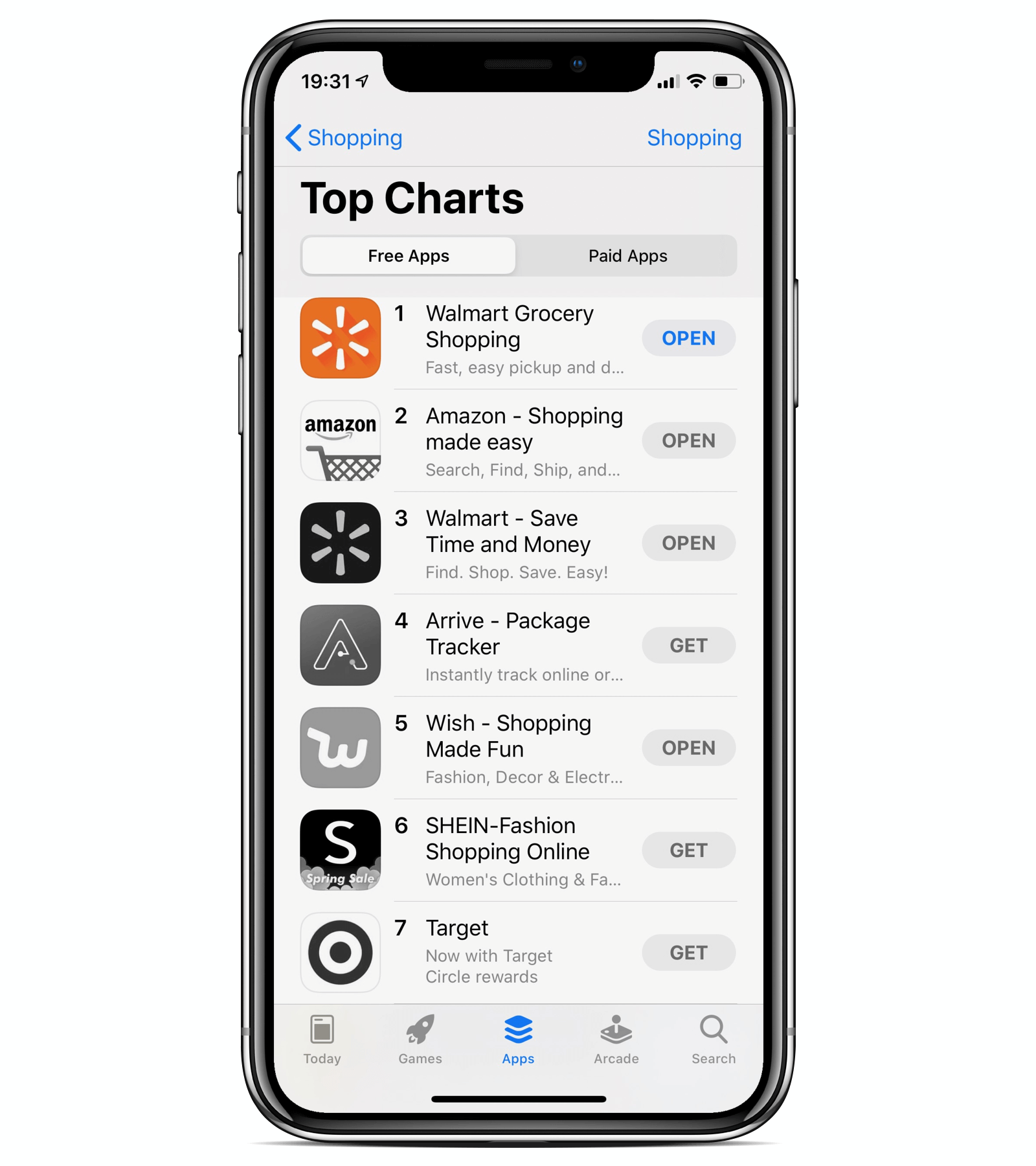 The company has been dealing with capacity issues, however. Grocery delivery apps allow shoppers to book time slots in the future when they want items to be delivered. Since early March, the availability of time slots has dwindled, leaving shoppers to pick from the few that are available. In some areas, there is often no time slots available at all. There are also issues with keeping items in stock. With demand far outweighing supply in some categories, Walmart has been struggling to keep those items stocked, not unlike other retailers.
Amazon Prime Now, Amazon Fresh, FreshDirect, Instacart, Peapod, Target, and Walmart are all seeing an increase in volume. Yet, Walmart's pickup from store service reaches the highest number of people thanks to the thousands of stores in the network - 90% of the population resides within 10 miles of a Walmart store. Amazon's grocery efforts are limited, and the one area where Walmart has clear advantages.
Online grocery sales represent roughly 2% of the total food and beverage sales in the U.S. In the UK, France, Japan, China, and South Korea, that number is higher. However, even before the COVID-19 pandemic started, online grocery growth in the U.S. was expected to accelerate and become the fastest-growing category in e-commerce. Once things go back to normal, tens of millions of people will have learned a new skill - online shopping. Many of them will continue to use that, forgetting the old routine of going to physical stores.
As more people stay at home to work, with kids to take care of, having groceries delivered becomes a lifesaver. Walmart is uniquely positioned to enable that.