eBay News
A Growth Plan for eBay: Buy Etsy? No
There has been an article titled "A Growth Plan for eBay: Buy Etsy" circulating, which is quoting an analyst from Monness, Crespi, Hardt & Co. to have said that eBay should consider acquiring Etsy as a strategy for growth. The combined could company would have a larger product offering, and thus improve Ebay's chances in competition with Amazon. We think this is flawed idea.
Read more
eBay News
Fastest Growing eBay Sellers for All Countries
Yesterday we announced that Amazon fastest growing sellers report is now available for all marketplaces in real-time, today we are also releasing eBay trending reports for all countries. We'll have to wait for the earnings report for Q4 2016, but unfortunately judging by seller growth alone it doesn't appear that eBay was one of the major Christmas buying destinations.
Read more
eBay News
Most eBay Stores Have Been Operating for Years, Some Since 1996
eBay was founded on September 3, 1995, 21 years ago, and since then ecommerce as a whole has changed drastically. Yet as we found in our research many of the retailers from 90's are still around today. 19,000 stores were launched this year. Yet there are stores still operating since eBay launch.
Read more
eBay News
Fastest Growing eBay.com Sellers November 2016 Report
November had Black Friday and Cyber Monday, both of which eBay was betting big on too. eBay reported that 7:00pm PST was the peak shopping time on mobile and overall. eBay also reported that mobile GMV (gross merchandise volume) share vs. desktop increased 15% year-over-year.
Read more
eBay News
Fastest Growing eBay.com Sellers October 2016 Report
Similar to fastest growing Amazon.com sellers, October on eBay was all about Halloween costumes. Many of the top sellers were able to take advantage of the Halloween rush. It is hard to pick out one seller to highlight. There are many niche stores, like mayfair99 selling stamps, and the many costume sellers.
Read more
eBay News
eBay Sales Grew by Just 4% in Q3 2016
eBay reported Q3 2016 financial results this week. Gross Merchandise Volume (GMV) grew to $18.9 billion, up from $18.6 billion last year, but only by 4%. In comparison eBay did $19.7 billion in sales in Q2 up by 5% from the year before. Overall, the results are not promising. Furthermore eBay active buyers growth is slowing down. In Q3 eBay had 165 million buyers, up by 3% from last year.
Read more
eBay News
Fastest Growing eBay.com Sellers September 2016 Report
Just like in the previous months eBay fastest growing sellers list in September is full of unique sellers. Used books seller thrift.books who also sell as thrift_books on Amazon has been selling on eBay for many years, previously as many different sellers. However over the last year they seem to have restructured their eBay presence and thus have been growing a lot. So much that over the last month they became the top #1 seller on ebay.com.
Read more
eBay News
Fastest Growing eBay.com Sellers August 2016 Report
In August the list of fastest growing sellers was quite eclectic - we couldn't find a singular theme. audiocityusa has been operating in La Puente, California since 1989, but over the last month their eBay presence has exploded in growth. They have over 8,000 different after market car wheels in stock.
Read more
eBay News
Fastest Growing eBay.com Sellers July 2016 Report
With staggering 22792.00% growth in a month comc_consignment came from nowhere and managed to become one of the top sellers on eBay months after joining it. Located in Redmond, Washington, COMC (Check out My Cards) sells various sports memorabilia products like baseball cards. They also run their own website at www.comc.com and have been in business since 2005. Perfect example of how well eBay works for niche products.
Read more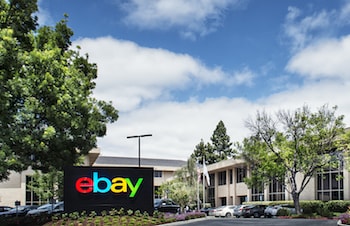 eBay News
eBay's Q2 2016 Sees $19.8 Billion in Marketplace Sales, Passes 1 Billion Live Listings
eBay reported its Q2 2016 earnings today. Marketplaces delivered $19.8 billion in gross merchandise volume (GMV), up by 5%, and $1.8 billion of revenue, up by 3%. eBay higlighted the fact that eBay.com and other marketplaces have over 1 billion live listings for the first time. In Q1 there was 900 million active listings, so the products' catalog has grown by 11% in just three months. Given how the big the catalog was to start with, that's a very impressive growth rate.
Read more